Click HERE for Chgo Dinner eVite (8/26/10)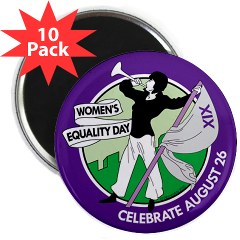 Today is the anniversary of the first women's rights convention held in Seneca Falls, NY on July 19-20, 1848. Wow, what a great day to release our new Women's Equality Day buttons on Cafe Press 🙂
"New Bugler Girl" was designed in honor of this year's Women's Equality Day (8/26/10), the 90th anniversary of the 19th Amendment guaranteeing women's suffrage in the United States. NBG is based on the original "Bugler Girl" imagery created by Caroline Watts in 1908. Kudos to Melissa Wilks of WomenArts for taking my messy sketches & turning my dreams into reality!
Click HERE to order buttons on Cafe Press.
Magnets, stickers & t-shirts also available.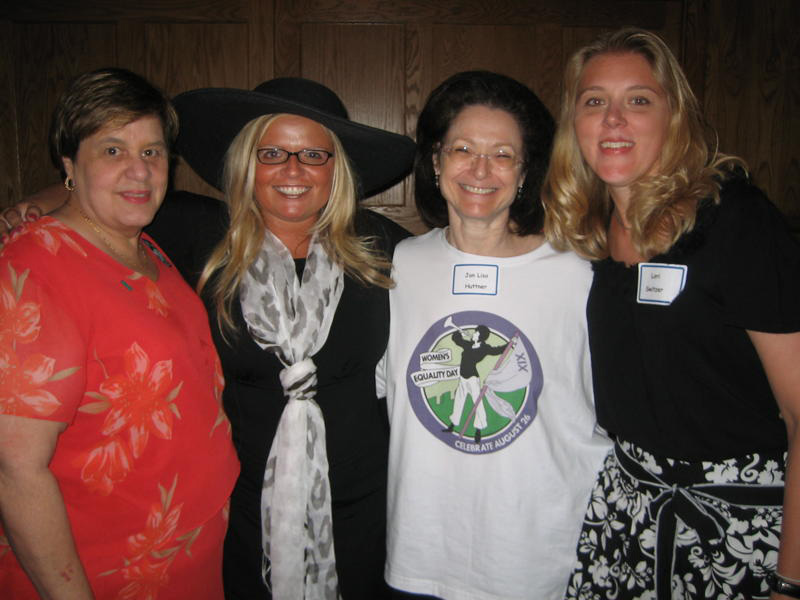 Photo from 8/26/ Dinner (left to right)
Barbara Spiegel, Missy Meegan, Jan Lisa Huttner, Lori Switzer.
Credit: Pat Graunke (8/26/10)