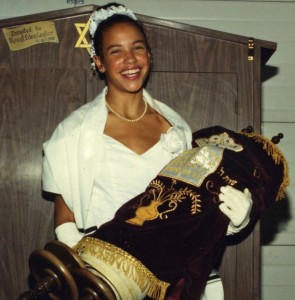 Little White Lie is a stunning documentary by Lacey Schwartz about a childhood mired in false assumptions…
A young girl named Lacey Schwartz grows up in a comfortable and supportive Jewish family in Woodstock, New York. Everyone knows her and loves her, and when she expresses vague anxieties about her curly hair and her skin color, they tell her not to worry. There are Sicilian ancestors in the family tree and she looks just like them …
But when Lacey begins classes at a new high school which is much larger and far more integrated than her primary school, all of the African-American girls instantly recognize Lacey as African-American, and eventually her mother, Peggy, must reveal the truth about her own life and therefore about Lacey's life too.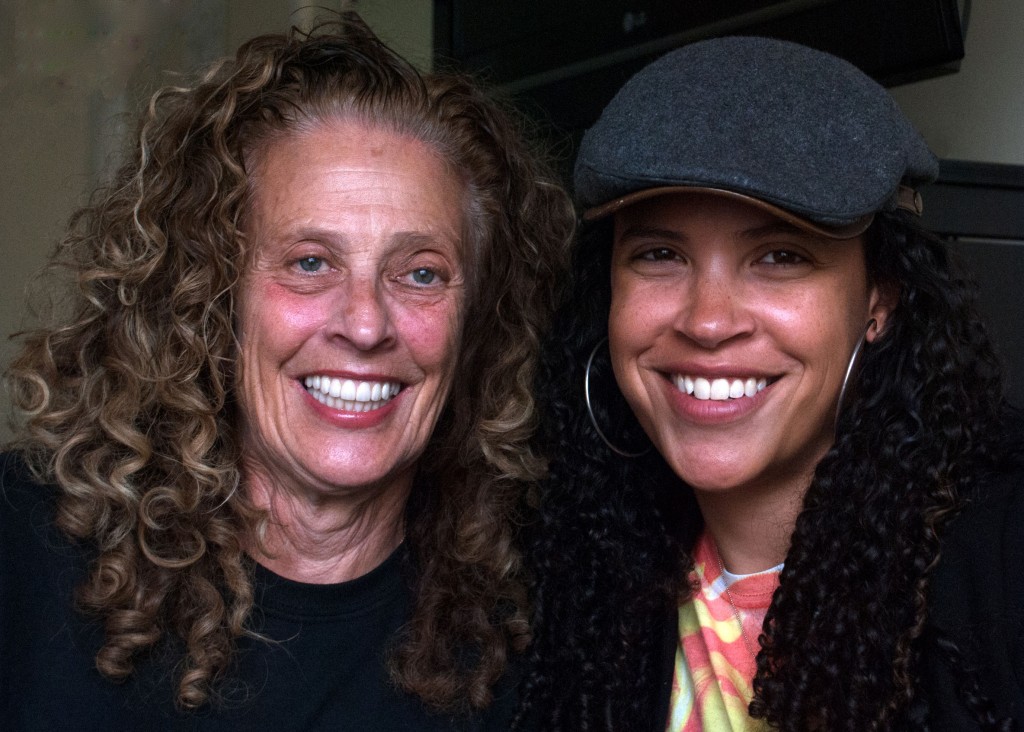 Top Photo: Lacey Schwartz as a Bat Mitzvah.
Bottom Photo: Lacey Schwartz  with her mother Peggy Schwartz.
Photos Courtesy of Lacey Schwartz.
Q: Does Little White Lie pass the Bechdel Test?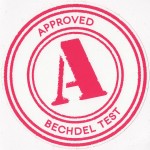 Absolutely!
Lacey's relationship with her mother is critical to the film. Also of deep significance are her evolving set of female friends including those she comes to learn are actually her step-sisters.

Jan's 6/21/15 UPDATE: After a week of debate ad nauseam about Rachel Dolezal, the woman from Spokane who identified as African-American even though the parents who raised her were white, you might think Little White Lie is the last thing you want to see, but that would be a mistake. Whoever her father is, Lacey Schwartz is a member of the mishpokhe, and the Jewish community needs to acknowledge her and what her life story tells us about ourselves as Jewish Americans.
More generally, stories about passing–voluntary and forced–are wide-spread in many cultures. Of course, I completely understand why African-American women would be particularly sensitive about the Rachel Dolezal revelations, but hopefully sometime in future, this current brouhaha will be seen in context with more compassion that cyberspace allows.