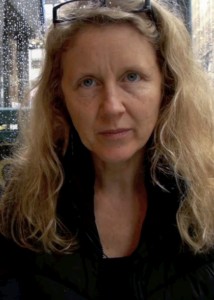 Filmmaker Lucia Small tracks the final days of her colleague and friend Ed Pincus. The goal is to tell a first-person documentary from two equal points of view (Ed's POV and Lucia's POV), but unfortunately Small has bitten off more than she can chew. Although there are a few memorable sequences, most of the the film is a muddle. (JLH: 2.5/5)
*************************
How will I face my last days? Will I stand firm in my convictions or will I cling to life long after the end is evident?
These are questions people used to ask in private–if they asked them at all–questions deemed too personal for the public sphere.
But all that is changing now that filmmakers can take nimble, lightweight cameras into doctors' offices and hospital rooms, and Baby Boomers with prestige have the power to get raw footage out of the editing suite into the movie theatre.
Sometimes the result can be be profoundly moving. I was frankly stunned by how Steve James was able to transform Roger Ebert's death into something so deep and penetrating in last year's critically lauded documentary Life Itself. (I say this as someone who knew Roger Ebert, not well, but well-enough to know first-hand what a flawed and complicated man he was.)
I wish I could say that filmmaker Lucia Small had achieved a similar level of success with One Life, One Cut, but I can't.
One Life, One Cut begins just after filmmaker Ed Pincus, already in his seventies and suffering from Parkinson's Disease, is diagnosed with MDS (myelodysplastic syndrome), a condition that is often a precursor of AML (acute myeloid leukemia). Given his age, Ed's prognosis is grim.
With Ed's medical condition as her narrative hook, Lucia then jumps back and forth in time, following Ed's treatment by various physicians in various hospitals in the present tense while filling us in–sporadically–on who Ed is, who she is, and how their lives became intertwined. The credits say One Life, One Cut is directed by Ed Pincus and Lucia Small, but One Life, One Cut is really Lucia's film and it is her voice as narrator that predominates.
The first obstacle Ed and Lucia face comes from Jane Pincus, who has been married to Ed for fifty years when we first meet her. It is very clear that Jane does not support this project. She wants Ed to give his last remaining days to her, their two children, and their three grandchildren. But Ed tells Jane that making a film with Lucia will be "life affirming" for him, so she gives in. His children are rarely seen and never fully participate. Was this their decision… or was this Lucia's decision…? We never find out. 
Once I was done watching One Life, One Cut, I spent another couple of hours googling the principals to find out more about their back stories. They all turn out to be very interesting people, way more interesting than the people Ed and Lucia manage to capture with their cameras.
Lucia herself is the daughter of a prominent architect named Glen Howard Small, and her main credential as a filmmaker is an award-winning doc called My Father, The Genius which she released in 2002. Ed and Lucia met on a film panel soon after and decided to work together on a film about Hurricane Katrina–The Axe in the Attic–which they released in 2007. I don't think Lucia ever gives her exact age, but I'm guessing she is now in her early fifties, in other words, Lucia is approximately 25 years younger than Ed.
Ed and Jane, on the other hand, are contemporaries who married in their early twenties and have been together ever since. Edward Ralph Pincus graduated from Brown University in 1960; Jane Kates Pincus graduated from Pembroke College ("the coordinate women's college of Brown University") in 1959. Together they road the waves of The Sixties; their biographies read like Baby Boomer archetypes. Ed became widely known as a filmmaker in 1967 when he released Black Natchez ("… a cinema verite account of a black community in the Deep South during the heyday of the Civil Rights Movement…"). Jane became widely known as a Feminist in 1971 when the Boston Women's Health Book Collective released their first edition of Our Bodies, Our Selves. (Jane is credited with writing the pregnancy section with Ruth Bell.)
It is not my job to tell Lucia Small what film she should have made. (A film more focused on Ed's life end-to-end? A film more focused on Ed's relationship with Jane end-to-end? A film more focused on her own life and Ed's role in it? Take you pick…)
It is my job to tell my readers that the film Lucia Small has made is diffuse, disorganized, and just too "fuzzy" for me. And so it goes…
Top Photo: Lucia Small in a New York City diner. (Photo by Ed Pincus)
Middle Photo: Jane Pincus at Hope Lodge, a "home away from home" in Burlington, VT operated by the American Cancer Society. (Photo by Lucia Small)
Bottom Photo: Ed Pincus on a visit to New York. (Photo by Lucia Small)
Photo Credits © First Run Features
Q: Does One Life, One Cut pass the Bechdel Test?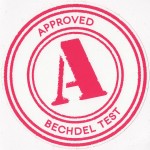 Yes, but barely.
One of Lucia's friends (artist Susan Woolf) was murdered in 2009 in a grizzly and well-publicized domestic violence case. Lucia meets up with some of Susan's other friends to clean up her apartment–once it is no longer considered a crime scene–and in these brief scenes, the subject is Susan.
Otherwise, the subject is always Ed, especially whenever Lucia and Ed's wife Jane are alone together.

What exactly does Ed find so "life affirming" about the making of this film anyway? It is ending his days with camera in hand, or is it spending time with Lucia?
I've been pondering this question for two days now, and I've come to the conclusion that I really don't care what the answer is. What I want is for Lucia to be honest, and I don't think she is. Better to show a new nature montage–bees on the flowers, snow on the trees–than tell us what is really happening? Some may call this discrete but I call it annoying. Feh!
My mother Helene (who died the same year Ed and Lucia released their Katrina movie) was obsessed with the Clintons. Again and again, she would ask me questions about them ("Do you think Bill and Hillary really love each other?") and again and again I would give her the same answer: "Mom, I can't barely figure out my own marriage, so I'll be damned if I will judge anyone else's marriage!"
One Life, One Cut hints at all the infidelities Jane endured in the past, but is oblique about what happened when Ed and Lucia made The Axe in the Attic together. Did they have an affair? My guess is yes, so why not just be honest about it?!?
And now that he is so ill, is it any surprise that a man like Ed would much rather spend his remaining days with a relatively young woman who looks like Lucia than with a much older woman who looks like Jane? I don't blame Ed for being Ed, but I do blame Lucia for not addressing these obvious issues head on. Does she think she's doing Jane a favor by hinting but never showing or saying…? And what if none of it is true? Maybe Ed and Lucia never had a physical relationship? Why leave a question open when it's actually closed?
I just watched the beginning of One Life, One Cut again before writing this rant because I wanted to hear Jane state her objections again in her own words. And now that I have watched the whole film once and watched the beginning of the film twice and done several hours of research about Ed, Jane, and Lucia, I am 100% on Jane's side. I think Jane is the only honest person in One Life, One Cut.
Ed is dead. He may have done some of the filming, but Lucia did all of the final edits, so she is the one responsible for this mess–not as a person (which is something I cannot and will not judge), but as a filmmaker (which is something I can judge and must).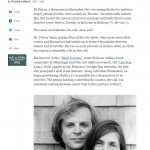 This is Ed's obituary in the New York Times. Read it and look deep into the eyes of Ed and Jane in their prime, and maybe you too will see the film that might have been in your own Mind's Eye. Maybe someday someone else will make it. Now that I know a bit about Ed and Jane, I live in hope.
For the record, Chas Ebert–who I also know well-enough to know how well Steve James captured her in Life Itself–wasn't 100% thrilled about having a camera in every room during Roger's last days either. But the similarity ends there. When I compare both films–not as a woman but as a film critic–I see how right Chas was to trust Steve James… and how right Jane Pincus was to regard Lucia Small with such suspicion.
When I voted last year as a member of NYFCO (New York Film Critics Online), I named Life Itself–which was not made by a woman filmmaker as my "Penny Persona" would have liked and was not about Jewish Culture as my "Tzivi Persona" would have liked–as my Top Doc of 2014, and I like to think I helped to make Life Itself the NYFCO choice as Top Doc of 2014 on our final ballot too.
FINAL NOTE: While Ed Pincus was Jewish thru-and-thru, Tzivi will never weigh in on this film because Lucia Small never found any reason to mention it…