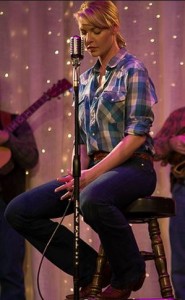 Writer/director Ami Canaan Mann tells a sweet love story between a modern-day train hopper and a struggling single mother, brought together by their mutual love of music. Although the light romance drama has engaging moments, it feels like a familiar hybrid of Nicholas Sparks films and ABC primetime soap operas. (BKP: 4/5)
Review by Associate Editor Brigid K. Presecky
The film opens with "Ryan" (Ben Barnes) riding the train rails with nothing but a guitar in his hand and a dream of a recording career on his mind. When Ryan ends up in a snowy town in Utah, he checks up on an absentee friend's wife "Virginia" (Clea DuVall) and is immediately snapped back into reality. Her husband, "Cowboy" (never shown) was pressured by all of his adult responsibilities and left her alone with a baby boy. DuVall is convincing and heartbreaking in her limited role, giving it her best for her limited screentime.
While Ryan contemplates his life choices, he sits in the streets of Ogden, Utah, and plays his guitar to passing strangers. Everything changes when he sees formerly-famous musician named "Jackie" (Katherine Heigl) get knocked over by a car, and he–quite literally–sweeps her off of her feet. Jackie cooks Ryan dinner to thank him, and predictably, the two start to develop a connection. While he patches up her roof and woos her by guitar, Jackie struggles to come up with money to fight for custody of her daughter.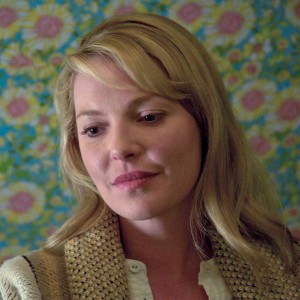 The story is simple and sweet, never too showy or too dramatic. When Katherine Heigl's character Jackie stares at the mirror, she asks herself, "Where am I going to go next? How am I going to get there?" That question makes Jackie seem relatable to the audience. Can they relate to a washed-up, struggling musician? Maybe. Can they relate to being wooed by a talented hobo? Probably not. But can they relate to a person struggling financially and emotionally, wondering what the next chapter of life looks like? Most likely. Those elements make the film unique, endearing and enjoyable.
Barnes and Heigl have wonderful onscreen chemistry, having worked together as a brother-sister duo in The Big Wedding. Heigl, in particular, is convincing as a single mother in a career slump. Whether or not real-life circumstances influenced her performance as Jackie, she brought believable warmth and humanity to the character.
Despite the actors' performances, certain plot devices never quite feel realistic, giving it that shallow, glowy romance feel. It is beautifully shot with entertaining musical moments, but the dialogue seems better-suited for a novel.
© Brigid K. Presecky FF2 Media (7/3/15)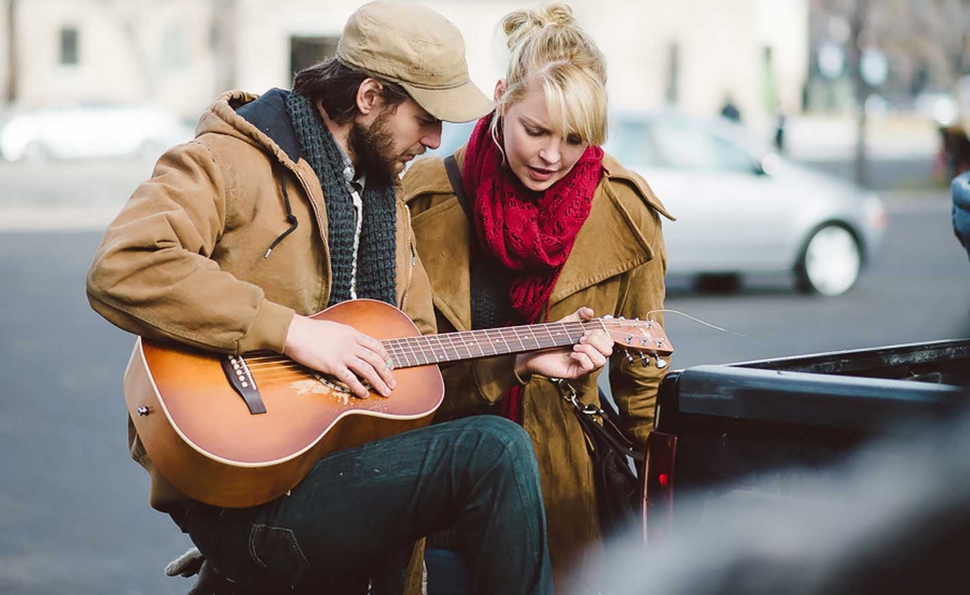 Top/Middle Photos: Katherine Heigl as former singer "Jackie."
Bottom Photo: Ben Barnes as hobo "Ryan" with Katherine Heigl.
Photo Credits: Main Street Films
Q: Does Jackie & Ryan pass the Bechdel Test?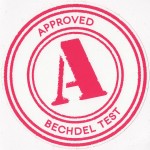 Yes.
Jackie lives with her supportive mother "Miriam" (Sheryl Lee) and young daughter "Lia" (Emily Alyn Lind). Both of those relationships are central to the story as Jackie fights for custody of Lia.
There is also a moment when Jackie looks for a new job and the recruiter asks about her former music career. "Do the limos have candy cups? I hear limos have free cups of M&Ms, Skittles …" It is both humorous and sad at the same time.