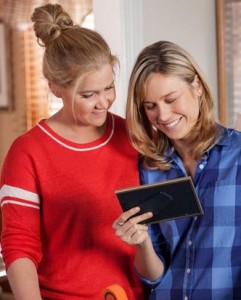 Writer Amy Schumer kicks off her movie debut with a bang, telling the hilariously relatable story about falling in love, caring for family and struggling to better yourself. In classic Judd Apatow form, the film is about 30 minutes too long; but what it lacks in structure, it makes up for in heart and humor. Highly recommended! (BKP: 4.5/5)
Review by Associate Editor Brigid K. Presecky
When we meet 30-something "Amy" (Amy Schumer), her life is far from put-together. She drinks heavily before one-night stands, cracks mean-spirited jokes at her sister and struggles with her father's dwindling health. At work, her witchy magazine editor boss (played by a barely recognizable Tilda Swinton) tells Amy "You're clever, but not too brainy. You're pretty-ish, not gorgeous. You're approachable." With that, writer Amy is assigned a story that takes place in a world she knows little about – sports. Enter "Dr. Aaron Conners" (Bill Hader).
The two embark on a believably funny, awkward and sweet romance as Amy deals with her family and Aaron shoots hoops with his pal, Lebron James. With the same tone as other Apatow-directed comedies, like Knocked Up or This Is 40, there are more serious moments than trailers or promotional spots lead you to believe. The blending of different genres (romantic comedy, slapstick comedy and family drama) gives Trainwreck a great amount of depth and relatability. Life is not always funny, life is not always sad. Not all men are Crossfit-addicted buffoons and sometimes nerdy 11-year-olds are wiser than people twice their age.
There are some elements that could have been left on the cutting room floor, like a bizarre sexual encounter with an underage intern or Aaron's star-studded intervention. The third act seems dragged out. Yet, despite all of these unnecessary scenes and celebrity cameos, the story remains strong and engaging. Schumer and Hader have undeniable chemistry that is a joy to watch from beginning to end. It is a refreshing change to have atypical actors in these roles, people whose humor and likability trumps their waistline or ruggedness.
With so many action films, sequels and reboots flooding the multiplexes, Trainwreck feels like a movie from decades past. It is a story that makes you laugh and cry, all while managing to do it without magical powers or the threat of the Apocalypse. Amy Schumer has made people laugh for years with her stand-up routine and Comedy Central's Inside Amy Schumer, but thanks to the highly-publicized Trainwreck, her talents are deservingly getting recognized.
© Brigid K. Presecky FF2 Media (7/17/15)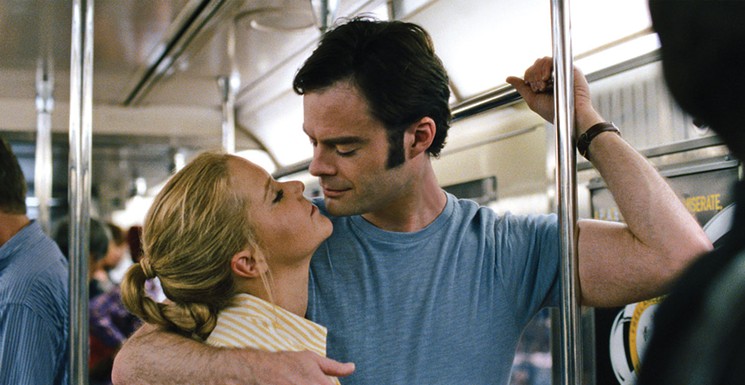 Top Photo: Amy Schumer as "Amy" and Brie Larson as her sister "Kim"
Bottom Photo: Bill Hader as "Aaron" with Amy
Photo Credits: Mary Cybulski © 2015 – Universal Pictures
Q: Does Trainwreck pass the Bechdel Test?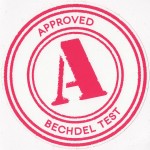 Absolutely!
Although she does have the typical "best friend/coworker" conversation about her boyfriend with the always-hilarious "Nikki" (Vanessa Bayer), Amy shares a tension-filled relationship with her sister "Kim" (Brie Larson).