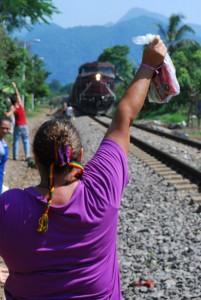 Indira Cato and Arturo González Villaseñor document the heartwarming story of a group of Mexican women who, without fail, throw hot food and cold water to hungry, desperate train passengers. The personal interviews are raw and emotional, tying together stories of pain and prosperity throughout the film's 90 minutes. (BKP: 4/5)
Review by Associate Editor Brigid K. Presecky
*************************
La Patrona. Central Mexico. 1995.
Two sisters stand beside railroad tracks as a train roars through the town. "The Beast," as it's known, is on its way to the border of Mexico and the United States of America – where dreams have the slight chance of coming true.
Illegal migrants of all ages sit on top of train cars, aching with hunger and hoping for a better life. The sisters cannot guarantee them a better future, but they can take care of the hunger by tossing food and water to the passersby. From that day on, the group of generous, food-tossing spectators was created — Las Patronas.
*************************
Cinematographer Juan Antonio Mecalco Cruz opens the film with the women preparing the food, the subtle beauty of Central Mexico fading in and out between shots. While you watch these women cook, mix, stir and fill, their personal stories are revealed through emotional interviews and voiceovers.
Without missing a single day, Las Patronas have thrown bread, water and hot food to train passengers for twenty years. Every morning, bottles of water are filled and containers of oil are poured in pots over hot charcoal. With the help of neighbors and local businesses, Las Patronas have the equipment and ingredients they need to keep their railway "business" working day in and day out.
Each one of them has a story tell. Each one of them has a reason to get up in the morning and use their skills for the greater good. Whether they have troubled pasts or abusive husbands, these railroad migrants on "The Beast" keep them focused on the possibility of a hopeful future. As inspiring and hopeful as the documentary can be, Cato and Villaseñor include plenty of dark, heartbreaking moments – gun violence, abandonment and train fatalities – to name a few.
All of Me (or Llévate Mis Amores) is a story about journeys and destinations. Although the average viewer might not relate to Las Patronas, they might relate to a troubling past or a broken relationship. They might not relate to tossing hot food for strangers on a train, but they might have given food to a homeless person. There are many more examples of how these stories can relate to the human spirit. Indira Cato and Arturo González Villaseñor capture it beautifully.
© Brigid K. Presecky FF2 Media (7/31/15)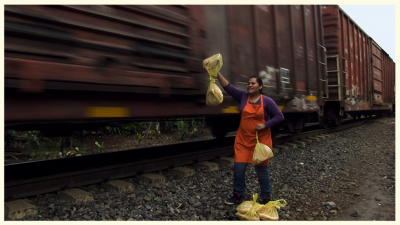 Photos: Las Patronas throw bags of food and water to illegal migrants on "The Beast"
Photo Credits: Pimienta Films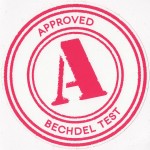 Q: Does All of Me pass the Bechdel Test?
Yes!
Almost the entirety of the film passes the Bechdel Test as it follows Las Patronas and their stories of perseverance in the face of adversity.