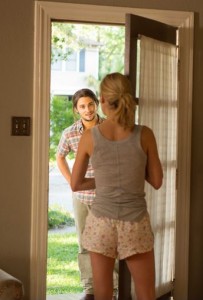 On the heels of her infamous role in Gillian Flynn's Gone Girl, Rosamund Pike steps back into a similar character – a vengeful, mentally-unstable woman who is grappling with trauma. The majority of the film is equal parts engrossing and disturbing, ultimately unraveling in Act Three. Nonetheless, screenwriters Patricia Beauchamp and Joe Gossett grasp your full attention until you get there. (BKP: 4/5)
Review by Associate Editor Brigid K. Presecky
"Miranda Wells" (Rosamund Pike) is living life like any other person. She works as a nurse, bakes cakes for birthday parties and visits her aging father on the weekends. If only she could make a relationship work.
When a blind date goes horribly awry, she is left to deal with the haunting aftermath. Her actions are troublesome, confusing and unpredictable – the elements that make Return to Sender so very intriguing. Any specific plot details would take away from the film's shocking developments and gasp-worthy scenes.
When a story immediately captures your attention and draws you in, certain aspects can be forgiven (i.e. realism, dialogue and/or unnecessary scenes). There are some elements in the film that do not work, but there are many more that do. In a heart-pounding fight scene, the choreography is masterful and tastefully done. It is just graphic enough to get the point across. Director Fouad Mikati knows when to focus on the camera on Pike's face, letting her talented acting ability tell the story more so than the action.
Miranda's relationship with her dad, "Mitchel" (Nick Nolte) is one of the highlights of Return to Sender. Although the payoff is not exactly satisfying, their relationship feels loving, believable. Nolte captures the heartache of a father who feels guilty for being unable to protect his daughter from the evils of the world. You feel his pain, you feel his anger and, as a viewer, you relate to his confusion.
It is quickly paced, spanning the timeline of many months. Yet, somehow, after 95 minutes, the climax and falling action seem rushed. Would 10 more minutes make it all better? Who knows, but despite its occasional missteps, this hybrid of Gone Girl and Misery is bizarrely compelling.
© Brigid K. Presecky FF2 Media (8/14/15)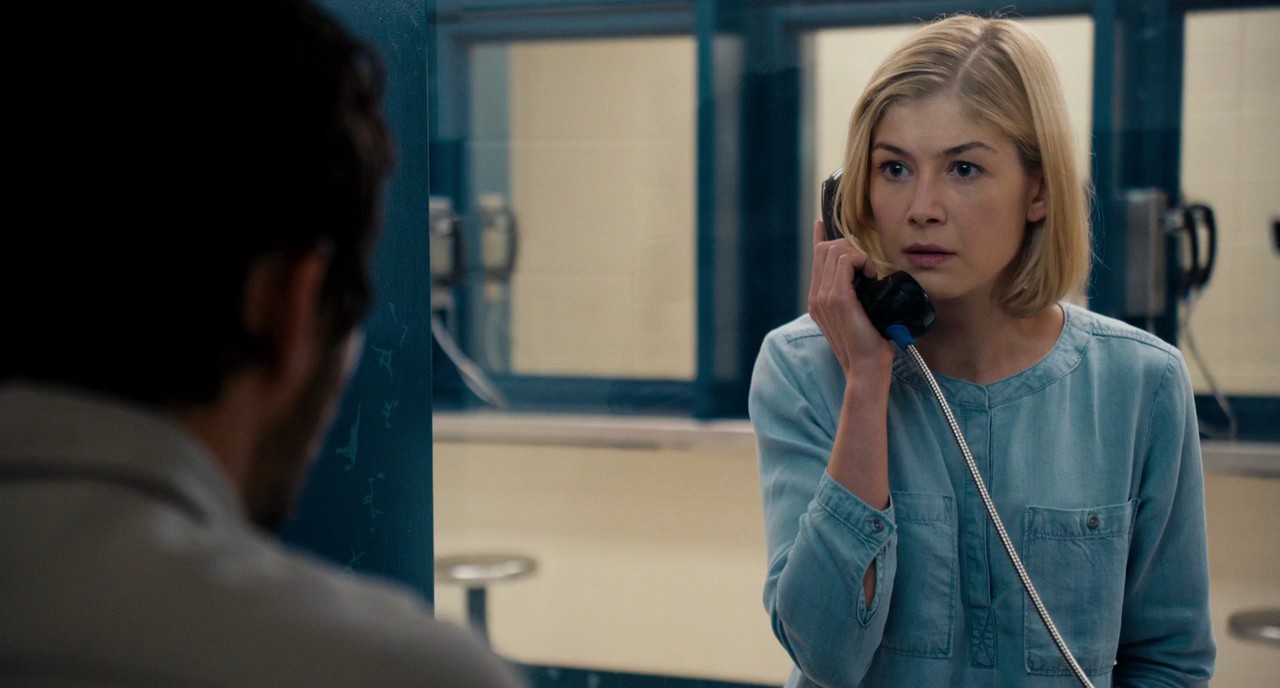 Photos:  Rosamund Pike as "Miranda Wells" and Shiloh Fernandez as "William Finn."
Photo Credits: Image Entertainment
Q: Does Return to Sender pass the Bechdel Test?
Not really. Although she has female co-workers, they only talk about finding her a man.