A quintessential French film, Fever was written by Alice Zeniter and director Raphaël Neal, and based on a novel written by Leslie Kaplan. "By chance" two young men murder a stranger and must live with what they have done, and suffer the consequences—or lack thereof—for committing such a crime. (JEP: 3/5)
Pour qu'il y ait un crime, il faut qu'il y ait une raison personnelle. Un motif, un mobile personnels. Mais si on suit le bastard…
"For it to be a crime, there has to be a personal reason. A personal motive. But if it happens by chance…"
Review by Contributing Editor Jessica E. Perry
Based on a novel written by Leslie Kaplan, Fever opens with a murder. Against a black screen, only the sounds of a woman meeting her end can be heard. Two high-school aged boys—"Damien Hersant" (Martin Loizillon) and "Pierre Simonet" (Pierre Moure)—exit an apartment building.
In their haste, they run into a young woman walking to work. They murmur their apologies and all but run down the street. She bends down and retrieves a single black glove the boys left behind in their haste.
The next day, this same woman, "Zoé" (Julie-Marie Parmentier), learns of the murder on the morning news. She flashes back to the two boys running down the street, and is convinced that they murdered the woman on the television.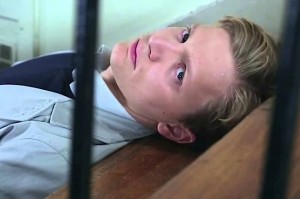 Now of course, she is right. We know this because the film shifts between two different points of view, weaving together two separate storylines—the personal lives of Damien and Pierre, and also Zoe's.
For the duration of the film, Damien and Pierre live their lives after committing their crime. Their struggles—or lack thereof—follow them as they discuss finding (or perhaps more appropriately, "happening upon") a second victim.
Meanwhile, Zoe struggles to keep the love alive with her boyfriend, while at the same time, wrestling with her conscience about whether or not to report what she saw to the police.
Categorized as a "French Thriller" Fever has few "thriller" components to it at all. The film boasts a soundtrack reminiscent of a Jean-Luc Godard film, but that does not make it one. Yes, Damien and Pierre commit a murder, but that murder is off screen and happens at the very beginning in the movie. Throughout the film not much actually happens, and there are absolutely no consequences for any of the characters. Although the boys display sociopathic tendencies—primarily Damien—their life is seemingly unaffected by their crime…and remains as monotonous as ever. Making for a monotonous film.
The film director Raphaël Neal delivered left me conflicted. Did I enjoy Fever or did I hate it? The verdict: I just cannot forgive a supposed "thriller" that threatens to put me to sleep.
© Jessica E. Perry FF2 Media (9/1/15)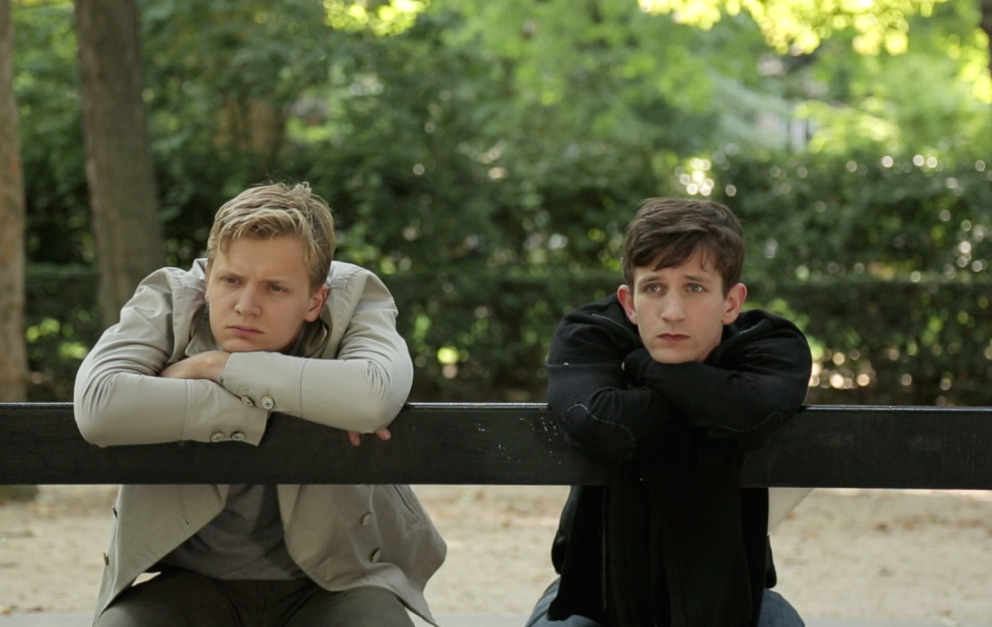 Top Photo: Zoé ponders her choices, while getting ready to go out on the town.
Middle Photo: Damien starts to wrestle with his choices.
Bottom Photo: Pierre and Damien wondering where they go from here.
Photo Credits: Artsploitation Films
Q: Does Fever pass the Bechdel Test?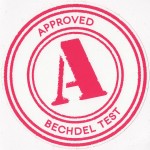 Yes, but barely.
Two fellow (female) students come over to visit Damien and Pierre one day when school is on holiday break. They ring the bell a few times, but the boys never come to the door. The two women discuss whether or not they should just leave, and ultimately decide to do just that.