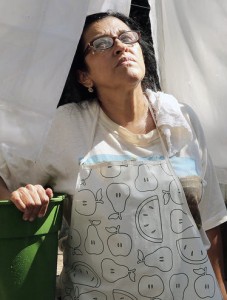 Written and directed by Anna Muylaert, The Second Mother follows Val, a live-in housekeeper who is like a mother to the son of the family she works for, but has been estranged from her own daughter for years. Muylaert delivers a subtle yet beautiful dramatic film about family and second chances. (JEP: 4/5)
Review by Contributing Editor Jessica E. Perry
"Val" (Regina Casé) has worked as a housekeeper for the same family for years. When she began, "Fabinho" (Michel Joelsas) was just a little boy, asking her insistently when his mother was going to come home. With two absentee, although caring, parents Fabinho has come to regard Val as family.
Now all grown up, Val is still the one Fabinho turns to, still the one he comes to when he cannot sleep. His mother, "Barbara" (Karine Teles) struggles to make the same connection with Fabinho that he has with Val.
Although Val may be like a second mother to Fabinho, she has been an absentee parent to her own daughter "Jéssica" (Camila Márdila). She has not seen her daughter, who is about the same age as Fabinho, in ten years.
One day Val receives a call from Jéssica asking if she can come live with her. Jéssica wishes to come to study for her examinations, as she is hoping to get into an architecture university in the very same town in which Val lives. Barbara and her husband "Carlos" (Lourenco Mutarelli) readily agree that Jessica can stay on an additional mattress in Val's room.
However, when Jéssica arrives, her free-spirited nature begins to cause friction between Val and her employers. Jéssica does not understand how her mother can be content living day-to-day treated like a second-class citizen. But Val does not understand how Jessica can walk around the house like she is better than everyone else.
The two women must learn to understand each other, and how to once again be a family. Val sacrificed raising her daughter in order to have a job that paid her enough so she could send money home to the family. Naturally, as any young child would, Jéssica felt abandoned.
The Second Mother is a beautiful film that captures the importance of family—blood related or not—and the beauty of second chances. Anna Muylaert, who both wrote and directed the film, has surely done her job. The Second Mother has already won five awards, including the Special Jury Prize and Grand Jury prize for World Cinema-Dramatic film at this year's Sundance film festival.
Regina Casé was an absolutely delight as Val. I was invested in her story from beginning to end, her performance subtle but entirely convincing. Camila Márdila appears to be relatively new to the film world, as The Second Mother is only her third IMDB credit. She is surely one to watch out for, as she was perfectly cast as Jéssica and her performance was wonderful to watch.
© Jessica E. Perry FF2 Media (8/29/15)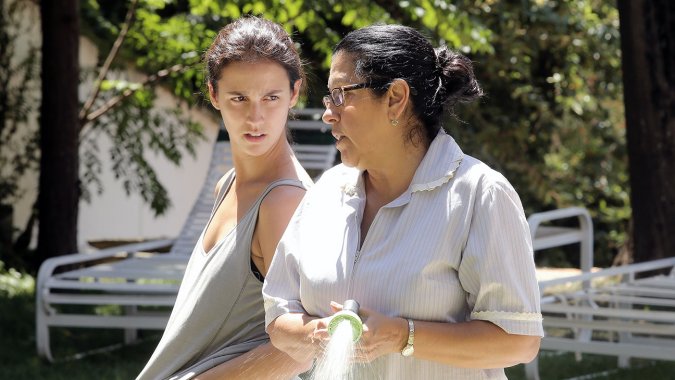 Top Photo: Val takes a break from a stressful day.
Bottom Photo: Jéssica and Val do not see eye to eye.
Photo Credits: Oscilloscope Pictures
Q: Does The Second Mother pass the Bechdel Test?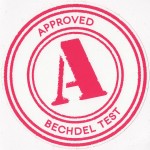 Yes, definitely!
Val and her daughter share many moving scenes, depicting their estrangement and different worldviews. But what sets them apart eventually brings them back together, once the two women are able to find common ground.