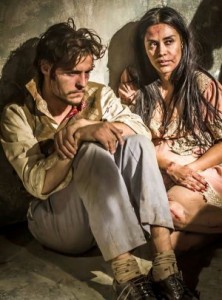 Olvidados (aka Forgotten) tells a complex flashback story of "General José Mendieta" (Damián Alcázar) and his work for Operation Condor, a CIA-supported operation to wipe out communists in 1970s Latin America. (BKP: 3/5)
Review by Associate Editor Brigid K. Presecky
Writer Carla Ortiz (with collaborators Mauricio D'Avis and Elia Petridis) begin the story in present day as elderly General Mendieta encounters one of his victims from Operation Condor. His overwhelming sense of guilt and inner turmoil leads to a massive heart attack, leaving him gravely ill on his deathbed.
But in order to die with a sense of peace, Mendieta writes a confessional letter to his son, "Pablo" (Bernardo Pena) to confess his deepest, darkest sins. What did he do in the 1970s? Why have his actions haunted him for four decades? The filmmakers answer those questions in bursts of flashbacks.
Where: Latin America; When: 1970s; What: Operation Condor
General José Mendieta and his partner Sanera (Rafael Ferro) carry out the CIA-backed plan to wipe out communists in the surrounding area. Although most of the film is a compilation of brief scenes strung together, Director Carlos Bolado elongates the violent scenes of the gruesome, gritty realities of the time. We witness the persecution of different victims as they are kidnapped, tortured and sent to prison.
Two, in particular, journalist "Marco" (Carloto Cotta) and his pregnant wife "Lucía" (the film's writer/producer Carla Ortiz), transition into protagonists and become the heart of the story. These two characters provide the calmer, quiet moments of a film chock full of loud gunfire and physical abuse. It gives the audience a chance to pause and process who the characters are and what is happening around them.
With overlapping stories and flashbacks, the complexity Olvidados is somewhat difficult to navigate, with my attention span waning by the end of the first act. Although the English-subtitled film aims to be a good-vs-evil story of an anti-hero, the convoluted plot gets lost in a sea of violence and complications.
© Brigid K. Presecky FF2 Media (9/21/15)
Top Photo: "Marco" (Carloto Cotta) sits in prison with pregnant wife "Lucía" (Carla Ortiz)
Bottom Photo: "Lucía" (Carla Ortiz) with prison mate "Andrea" (Ana Calentano)
Photo Credits: Cinema Libre Studio
Q: Does Olvidados pass the Bechdel Test?
Actually, yes!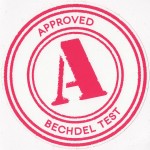 The film's most interesting character "Lucía," (played by writer Carla Ortiz) shares a scene with her prison mate, "Andrea" (Ana Calentano). The two talk about democracy, socialism and the decisions of the left and right. Andrea powerfully tells Lucía, "We're fighting for a democracy!" This particular scene is one of the highlights of Olvidados.