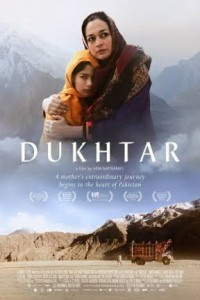 Writer/Director Afia Nathaniel captures a mother's fierce protection of her 10-year-old daughter by escaping an arranged marriage and fleeing the oppressive cultures of Pakistan. Translated in English to Daughter, the heartfelt and hopeful story can resonate with audiences around the globe. (BKP: 4.5/5)
Review by Associate Editor Brigid K. Presecky
Set in a small village in Pakistan, "Allah Rakhi" (Samiya Mumtaz) takes care of her tiny household, cooking for her husband in between English lessons from her intelligent 10-year-old daughter, "Zainab" (Saleha Aref). But living in a culture with blood feuds and arranged marriages comes at a price: Zainab, still a child, is promised in marriage to a malicious tribal leader.
Refusing to let her daughter's innocence be taken away at such a young age, Allah Rakhi flees the village with Zainab by her side. The two women venture out into the harsh conditions of the Pakistani terrain, desperately trying to hide from the tribal leader's henchmen – and Allah Rakhi's vengeful husband.

Along their journey, Allah Rakhi and Zainab encounter an ex-Mujahid truck driver, "Sohail" (Mohib Mirza) who kindly gives them a place to hide, a place to escape and a place to start over. The relationships between these three characters catapults the remainder of Dukhtar into two love stories: one between a mother and daughter and the other between a refugee and savior.
Witnessing the intense, harrowing journey to the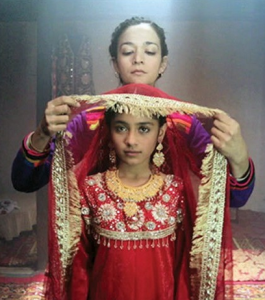 city of Lahore is eye-opening for viewers. Inspired by a true story of a mother kidnapping her two daughters for a better life, filmmaker Afia Nathaniel traveled back home to her roots and accomplished a task that nobody has done before – a 30-day film shoot in territory between Pakistan and India.  
In that small time frame, with harsh shooting conditions, Nathaniel managed to bring this heartfelt story to life and make it relatable to viewers from all backgrounds. Whether in the Middle East or the United States of America (… or anywhere in between) meaningful relationships between parents and children remain constant. Like Allah Rakhi wants a better life for Zainab, parents around the world strive for better lives for their sons and daughters.
Samiya Mumtaz, drawn to strong female roles and known for Sabiha Sumar's Von Müttern, Mäusen und Heiligen, plays "Allah Rakhi" as a compassionate, aggressive mother who goes to great lengths for her daughter. The chemistry between Mumtaz and the charming Saleha Aref is evident from their very first scene together until the final frame. Despite its serious tone, the sweet-natured romance developed between Allah Rakhi and Sohail provides the film with a touch of lightheartedness it needs to balance out the tone.
The intense narrative is filled with beautiful imagery, strong characters and a perfectly-paced "chase," but Dukhtar will resonate with viewers thanks to Nathaniel's universal theme of a mother's love. It is a simple premise, but strong enough to carry the entirety of the film.
© Brigid K. Presecky FF2 Media (10/04/15)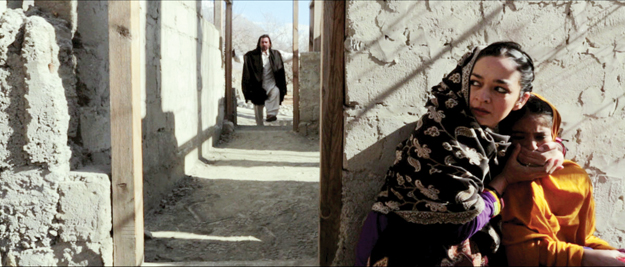 Photos: Samiya Mumtaz as "Allah Rakhi" and Saleha Aref as "Zainab" 
Photo Credits:  Zambeel Films & Shotwell Media
Q: Does Dukhtar pass the Bechdel Test?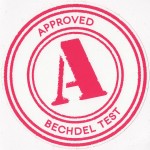 Absolutely!
Although the premise is centered around a mother trying to keep her daughter from an arranged marriage, the men are on the outskirts. It is truly about the bond between the two women and their journey to a better life.