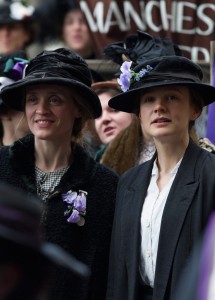 Directed by Sarah Gavron, Suffragette is a powerful film about the early feminist movement and the fight for women's right to vote in Britain. Filled with powerful female performances, Suffragette is a historical drama about the incredible circumstances women fought against to be granted their rights. (JEP: 3.5/5)
Review by Contributing Editor Jessica E. Perry
Written by Abi Morgan and directed by Sarah Gavron, Suffragette is a powerful period drama about the early feminist movement in Britain, with its primary focus on women's right to vote.
Delivering a powerhouse performance, Carey Mulligan stars in the film as "Maud Watts," a woman who, when you first meet her, is content in her life as mother, wife and workingwoman. But when a co-worker "Violet Miller" (Anne-Marie Duff) introduces her to the suffrage movement, Watts soon finds herself at the forefront, fighting for her rights and the rights of all women.
However, this fight costs Maud dearly. Her husband "Sonny Watts" (Ben Whishaw) casts her out of their home for her behavior, claiming that it has caused him much embarrassment and shame. Sonny also forbids Maud to see her son "George Watts" (Adam Michael Dodd). The unfortunate truth is that at that time, Sonny legally had every right keep Maud from George, simply because he deemed Maud's behavior—her fight—unacceptable. The powerful and heartbreaking scenes between Maud and George mark stand out moments of the film. And as Maud loses her son, writer Abi Morgan artfully opens up discussion for another cause of the suffrage movement, a Mother's Rights.
When peaceful protest has gotten them nowhere, the suffragettes decide to fight violence with violence since, "it is the only language that men understand." Impassioned by the movement's figurehead, "Emmeline Pankhurst" (Meryl Streep), the women continue to fight for what is theirs. Led by an outstanding female cast, including Helena Bonham Carter as "Edith Ellyn," Suffragette promises a bit more than it delivers, but is a powerful film all the same.
Admittedly, I went into Suffragette with high expectations. With such a well-cut and emotionally impactful trailer, I expected the movie to feel that way throughout its entirety. When it didn't, I was left a bit deflated. Albeit filled with moments of greatness and stunning performances by its main cast, the screenplay and pacing just did not quite live up up to those brilliant two minutes that were the film's trailer.
However, Suffragette redeems itself in the end. The final sequence was so powerful and emotionally charged, that it left you on the edge of your seat, fighting for the cause along with the suffragettes.
Additionally, the ending title sequence was both brilliant and impactful, listing the dates in which each country granted women their right to vote—and even more striking, recognizing that not all countries have reached such a point, even today in 2015. Because of those last fifteen minutes I walked out of the theater with something tangible to hold on to. With this, director Sarah Gavron begs Suffragette to stay with its audience even after the lights have come up and you have left the theater.
© Jessica E. Perry FF2 Media (11/1/15)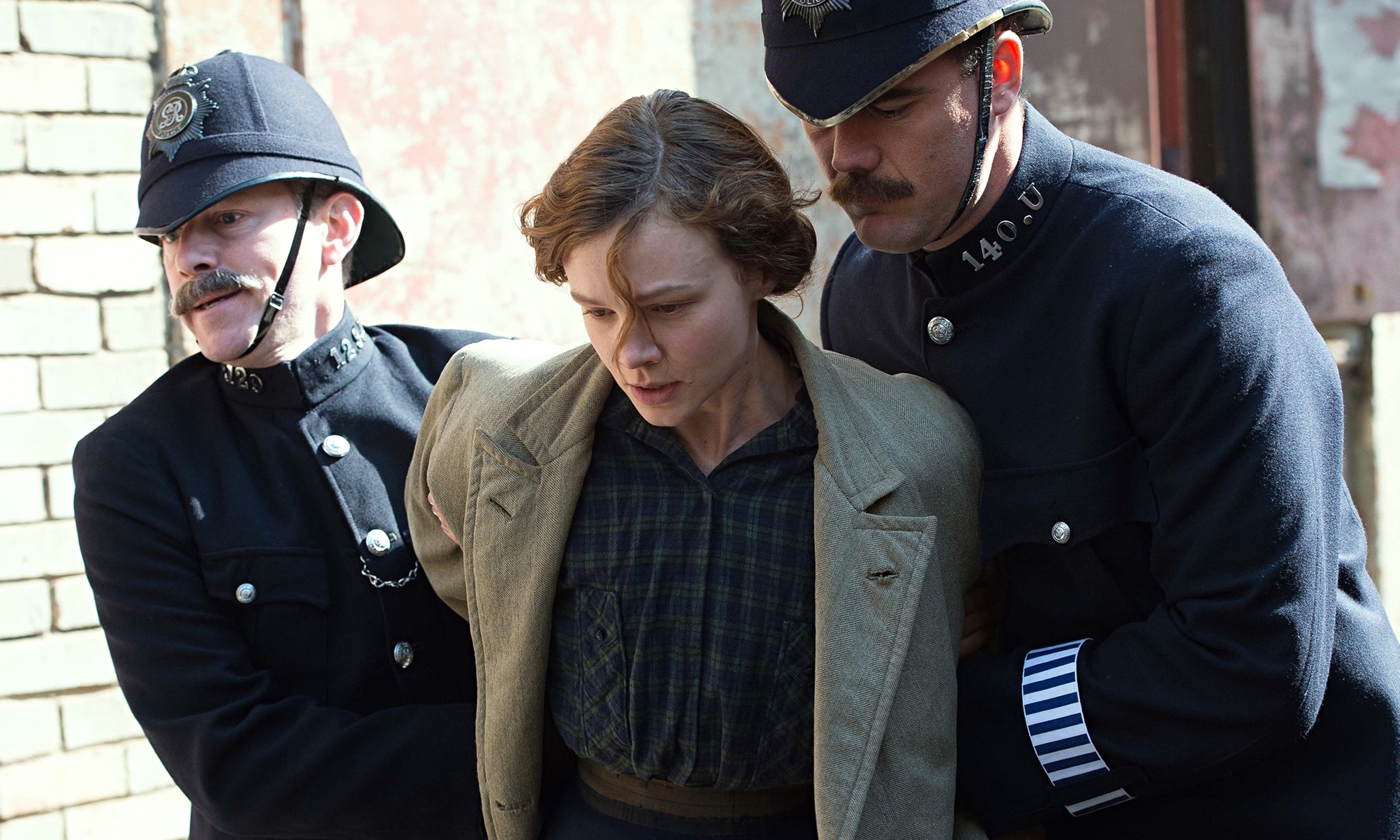 Top Photo: Violet introduces Maud to the suffrage movement.
Bottom Photo: Maud is led away by police for standing up for her rights.
Photo Credits: Steffan Hill
Q: Does Suffragette pass the Bechdel Test?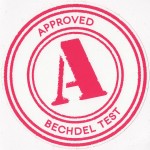 100% yes, Suffragette passes the Bechdel test many times over!
One such instance is when the women have been imprisoned after getting arrested during a protest. They speak about going on a hunger strike, and make plans to continue to fight for their rights once they are released from prison.