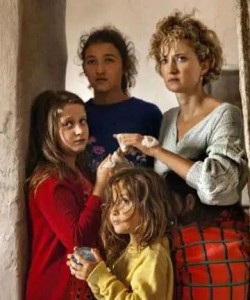 Writer/Director Alice Rohrwacher tells a sweet (… no pun intended) story of a family running a beekeeping business in rural Italy. Seen through the eyes of 12-year-old "Gelsomina" (Maria Alexandra Lungu), The Wonders (also tited Le meraviglie) is a simple, heartfelt story of a family trying to keep their heads above water. (BKP: 4/5)
Review by Associate Editor Brigid K. Presecky
In a remote area of Italy, Gelsomina lives with her younger sisters and hardworking parents, desperately trying to keep their beekeeping business afloat. While her kind mother "Angelica" (Alba Rohrwacher) worries about the daily grind of running a household and raising her four daughters, patriarch "Wolfgang" (Sam Louwyck) means business. He takes painstaking efforts to care for the bees – even when it means having his daughters pluck stingers from his swollen back.
From the opening act, viewers are thrust into this family's everyday routine. You see them interact together and have fun together, like young girls do, but you also see them work together under the rule of their father. When the thin girls are unable to lift buckets of honey, Wolfgang grunts "…. women …." and angrily demands help from his young German foster child, "Martin" (Luis Huilca) to help with the heavy lifting. He obliges and the four girls stay out of their father's way.
On a sunny afternoon, during one of their joyful hours of free time, Gelsomina and her sisters stumble upon a model dressed as a mermaid; "Milly Catena" (Monica Bellucci), the beautiful host of a popular reality show. She informs them that the program, "Countryside Wonders," showcases products from local areas and is offering a large cash prize to the most "traditional" family they can find.
With the Italian government threatening foreclosure on their struggling business, Gelsomina tries to convince Wolfgang that this opportunity might be their only chance to maintain their source of revenue – and livelihood. The complicated relationship between fathers and daughters is highlighted in The Wonders, along with the bond that forms between sisters, all blending together into one beautiful, realistic family.
Maria Alexandra Lungu's quietly strong performance makes viewers care about what happens to Gelsomina and her struggling family. The simplicity and slice-of-life aspect is a rarity for so many films, especially ones that focus on family. Sure, the characters of Gelsomina and Wolfgang are more developed than, say, the mother Angelica or the foster child Martin, but those elements are forgiven when the story pulls you in (the slowly paced first act eventually picks up speed as a storm rolls in and threatens to ruin their countryside business).
Although this English-subtitled story takes place in a remote area of Italy, there will be at least one character that will resonate with audiences around the world, regardless of age, gender or race. Whether it is a financially struggling father or a goofy, dancy pre-teenage girl … there is something for everyone in Alice Rohrwacher's sweet, heartwarming autobiographical tale.
© Brigid K. Presecky FF2 Media (10/29/15)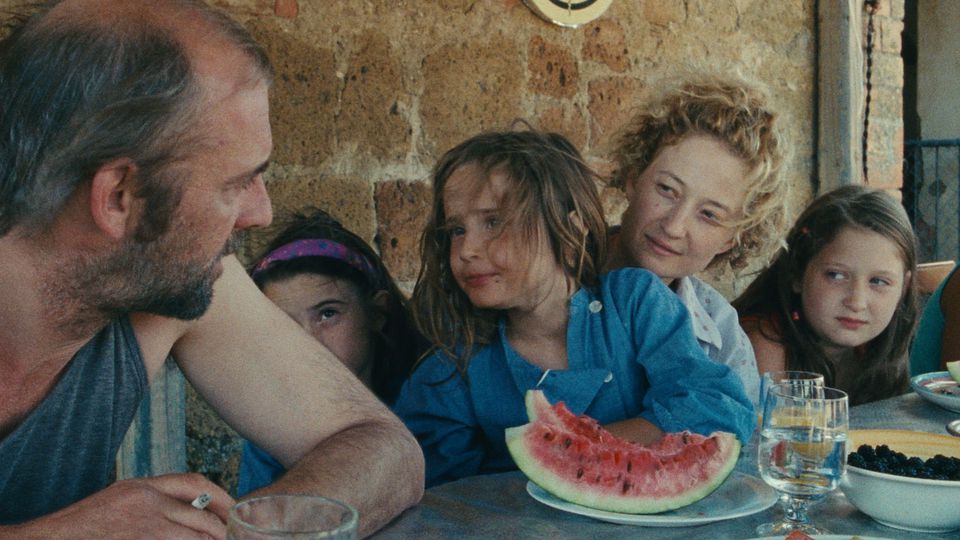 Top Photo: Alba Rohrwacher as mother "Angelica" with three of her four daughters, including Maria Alexandra Lunga as her eldest, "Gelsomina" (top left)
Middle Photo: Monica Bellucci as "Countryside Wonders" reality star Milly Catena
Bottom Photo: Sam Louwyck as "Wolfgang" with Angelica and their youngest daughters
Photo Credits: Oscilloscope Laboratories
Q: Does The Wonders pass the Bechdel Test?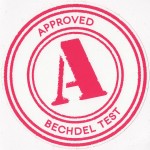 Absolutely!

Protagonist "Gelsomina" (Maria Alexandra Lungu) helps run her family's business while caring for her three younger sisters. While her mother runs the household, Gelsomina has to be the strong young woman and take on the role as leader for her sisters, walking in the shadow of her strict father. The scenes between the sisters are both serious and playful, and a delight to witness.