Making Rounds follows cardiologists Valentin Fuster and Herschel Sklaroff as they visit patients at bedside, showing young doctors how to diagnose patients' illnesses simply by listening to them. Fuster and Sklaroff are working to utilize these techniques to combat doctors' common habits of resorting to expensive, technologically-advanced tests, which can often be inaccurate.
One of the most heartwarming patient cases is Marcedes, a twenty-two year old mother of two little boys, whose heart condition had been a mystery to doctors. She's suffering, but she's incredibly resilient, and she's even able to find humor in her situation. Drs. Fuster and Sklaroff hear her symptoms and quickly diagnose peripartum cardiomyopathy, a heart condition that can sometimes affect new mothers, and they lead her through treatment.
Like the doctors, filmmaker Muffy Meyer lets the patients tell their stories for themselves, acknowledging even the most difficult parts of their experiences. Even though the hour-long documentary can slip into esoteric monologues and references to medical debates most audiences won't find familiar, no medical knowledge is necessary to see the doctors' brilliance. (AEL: 3.5/5)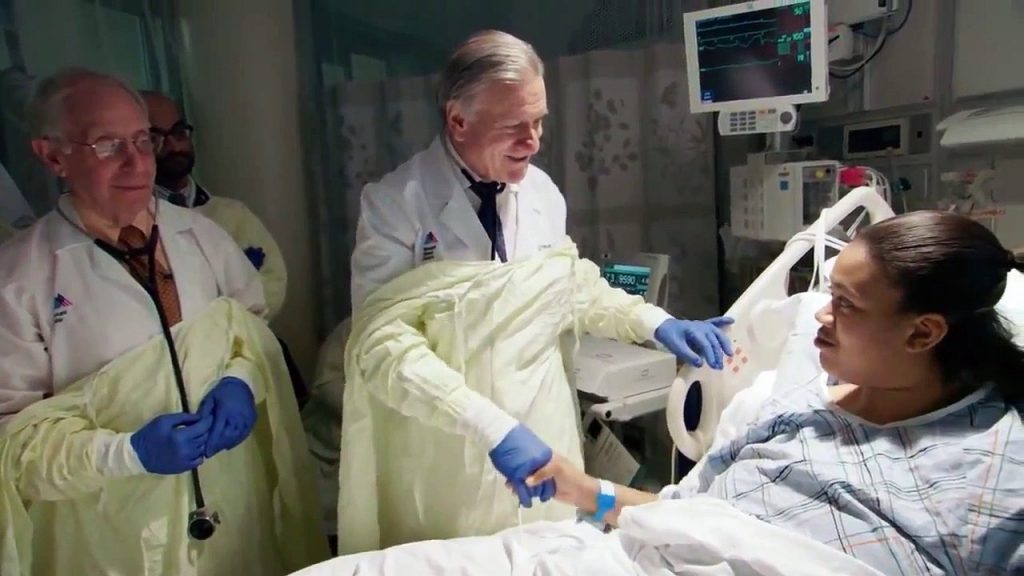 Top Photo: Drs. Sklaroff and Fuster.
Bottom Photo: The doctors with patient Marcedes.
Photo Credits: Middlemarch Films, Inc.
Q: Does Making Rounds pass the Bechdel-Wallace Test?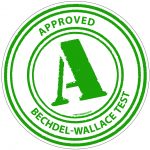 Yes.
Female doctors and nurses, who appear occasionally, help female patients emotionally, and discuss strategies for treatment.
Mini-Review by FF2 Intern Amelie E. Lasker
Making Rounds is available to watch in full on YouTube, courtesy of Mount Sinai Hospital: https://www.youtube.com/watch?v=8LZJz7GtJA0
© Amelie E. Lasker FF2 Media (7/13/16)