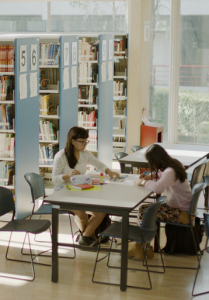 Lesley Chilcott's inspiring documentary tells stories of teenage girls from around the world as they enter the 2015 Technovation Challenge. Codegirl is an interesting, empowering and insightful documentary everyone should see; most importantly, high school girls. (BKP: 4.5/5)
Review by Associate Editor Brigid K. Presecky
"It's difficult to be what you can't see."
Director Lesley Chilcott, known for Waiting for Superman and An Inconvenient Truth, sheds a light on a little-talked-about subject: women in technology. She follows groups of teenage girls around the world, from the United States to Moldova to Brazil and Mexico as they enter a six-year-old competition held in San Francisco: the 2015 Technovation Challenge.
Each group of high school girls has three months to learn how to code, create an app that will better their communities, construct a business plan and produce a pitch video. Sound simple? It is not. Yet, these smart and fearless women face the challenge head on. Whether they are aiming to fix their town's water supply that has been infiltrated with bacteria and e. coli or creating an app to prevent drunk driving deaths, each group that Chilcott follows is admirable and awe-inspiring.
With so little women in the technological field, Codegirl gives viewers, particularly the young, female demographic, worthy role models. These girls exemplify intelligence and relatability at the same time. They are not super geniuses, but everyday girls willing to put in the time and effort it takes to learn code and start a business. They laugh and talk, suggest ideas and squeeze each other's hands tightly as they wait for the competition results.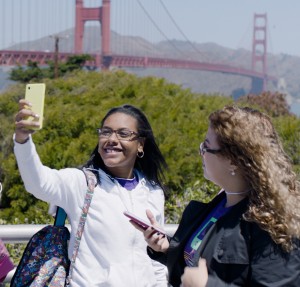 If this were a feature instead of a documentary, there would have been a focus on one
group and their journey towards winning the grand prize of $10,000 (something along the lines of Pitch Perfect). But instead, Chilcott documented different groups from different countries, with no way of knowing the outcome of Technovation. It is heartbreaking as you learn more about these girls and desperately wish they could advance to the next round. When they don't, you feel their disappointment. However, you also feel their sense of pride in accomplishing the amount that they did.
What stands Chilcott's documentary apart from others is the lack of "experts" talking over B-roll of stock footage or historical clips from dusty archives. These stories are almost entirely narrated by teenage girls. For example, Team Ameka from Winchester, Massachusetts developed an app where people can test whether they are or are not suitable to drive according to factors ranging from alcohol consumption to exhaustion. The reaction-app is aimed to prevent any accidents from occurring by stopping people from getting behind the wheel. But how does their app compare to Team Health in a Drop from Stefanesti, Moldiva who want clean drinking water for their community?
The differing views and journeys make Codegirl a worthwhile documentary. My only hope is that it is shown in high schools (or even grade schools) everywhere, encouraging young women to study technology and science. The more girls that go into technology, the less lonely it will be for girls who are already there.
© Brigid K. Presecky FF2 Media (11/0915)
Top Photo: It takes hours of study and hard work to learn coding.
Middle Photo: Girls partake in the 2015 Technovation Challenge
Bottom Photo: Team United Smart Girls from Drochia, Moldova invent an app called "Helply," wanting to get teens involved in making their community a better place through volunteerism
Photo Credits: Invented by Girls Prod.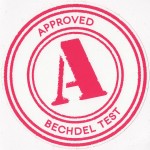 Q: Does Codegirl pass the Bechdel Test?

Absolutely!
Everything about the female-empowerment film passes the Bechdel Test.