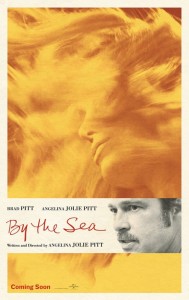 A painfully slow drama about an estranged couple vacationing on the French seaside who begin to mend their marriage when they find common interest in spying on the newlywed couple next door. Written, directed, and starred in by Angelina Jolie Pitt, By the Sea is a wholly underwhelming film with too little story and too much Angelina admiring Angelina (JEP: 2.5/5)
Review by Contributing Editor Jessica E. Perry
First, one must applaud Angelina Jolie for writing, directing, and starring in her own film, as not enough women have such an opportunity or take on such a venture. But just because you have a recognizable name and can get a film made, does not mean you should, if the script, directing, and acting simply are not strong enough to stand on their own or are not cohesive enough to work as one.
I will preface this review with the fact that 7 people walked out of the theater during the movie, and a man yelled, "boo!" when the film finally ended. No one stayed for the credits besides me; it was a full on stampede for the door. Now, I saw this film in Los Angeles, where the average movie-goer usually has some tie to the film world so when this audience can't get out of their seats fast enough, that is truly saying something.
In an undisclosed year (which IMDB tells me is the mid-1970s) a married couple from New York vacations on the French seaside. "Roland" (Brad Pitt) is a published writer, but has not been able to write anything in quite some time. His wife "Vanessa" (Angelina Jolie Pitt) is a retired dancer and is depressed from some undisclosed trauma, relying on pills to get her through the day. They have come to the seaside in hopes that Roland will find new inspiration to write.
Roland leaves Vanessa in the hotel room every morning and stays out late into the night until she has fallen asleep. The two barely spend time with one another, and Vanessa is unable to be intimate.
One day, while alone in the room, Vanessa discovers a small hole in the wall that looks directly into the hotel room next door where a young newlywed couple, "Lea" (Mélanie Laurent) and "François" (Melvil Poupaud), are staying. After growing even further apart from his wife, Roland eventually discovers the whole in the wall as well. When he and Vanessa discover that the other has also been spying, they begin to partake in this voyeuristic act together. The pleasure they get in their secret viewings begins to bring Vanessa and Roland closer together, finally allowing Vanessa to get to a place where she is able to admit out loud what is truly troubling her.
I assure you, the summary sounds far more exciting than the film actually is. For over two hours, nothing happens. You sit in your seat convinced that their must be some twist, some payoff that will make it all worth it. Sadly, there is not. Instead, By the Sea is a self-indulgent drama, riddled with unnecessary lingering shots of Jolie just sitting there, or standing, or walking … and absolutely no story. Yes, Angelina you are a very pretty woman and you have a very handsome husband, but the audience already knew that.
Unfortunately, the dialog was poor, the acting was just fine, and the chemistry was surprisingly all but absent considering the pair is married in real life. I felt like I was back in film school, when you're forced to watch a particularly painful film for the sake of some point the professor is trying to make. But at least those films had an end goal, had a strength. No matter how well intentioned, By the Sea was just painful. And aside from the beautiful shots of the French landscape, I really don't have anything good to say about it. In all honesty, I'm worried my 2.5 rating is far too kind.
© Jessica E. Perry FF2 Media (11/15/15)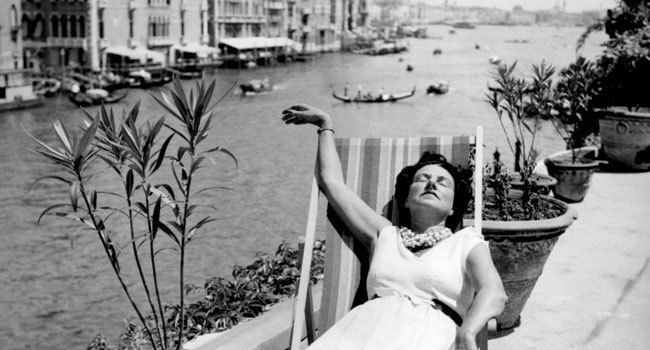 Top Photo: By the Sea poster.
Middle Photo: Vanessa once again begins to find solace in Roland.
Bottom Photo: Emotionally, Roland and Vanessa are so far apart.
Photo Credits: Merrick Morton
Q: Does By the Sea pass the Bechdel Test?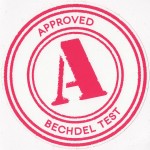 Yes. Vanessa befriends the couple next door, and she and Lea spend some time together while the husbands are out. Lea teaches Vanessa, who insists she does not know how, to play cards. But it seems she's quite a fast learner, winning every hand.