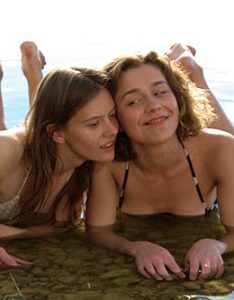 In The Summer of Sangailé's colorfully-lit series of lazy day scenes and playful original soundtrack, Lithuanian filmmaker Alante Kavaite invokes gracefully, if a little simply, the feeling of the teenage summer.
Lanky, serious "Sangailé" (Julija Steponaityte) is watching the airplane show at a summer fair, fascinated but too afraid of her vertigo to try herself. She meets "Auste" (Aiste Dirziute), who invites Sangailé into her life with her easy laughter and a charismatic lack of self-awareness. The two begin a brief, intense, overthought romance, perfectly suited for teenagehood.
At first it seems like Auste is the one initiating and creating the girls' whimsical summer world, but soon it becomes clear that Sangaile lives up to her name, "with strength," and she starts to fly on her own. (AEL: 4/5)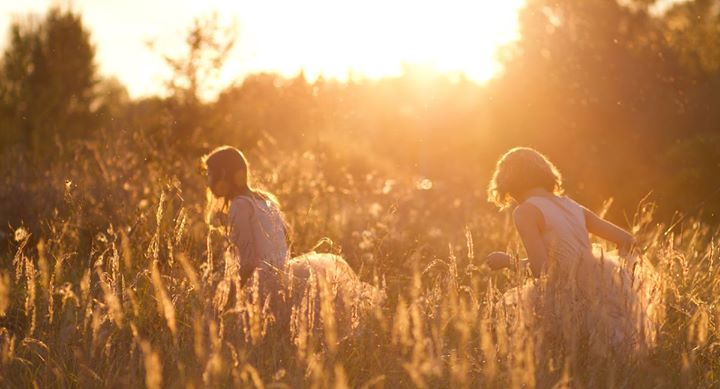 Top Photo: Steponaityte and Dirziute as "Sangailé" and "Auste."
Bottom Photo: One of cinematographer Dominique Colin's artful shots of evening in a summer field.
Photo Credits: Strand Releasing
Q: Does The Summer of Sangailé pass the Bechdel-Wallace Test?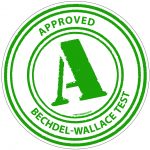 Yes!
In addition to the two main characters' relationship, the movie's most important conversations happen between each girl and her mother. Though Sangailé and her mother (played by Jurate Sodyte) don't talk much, Sangailé clearly reveres her mother's sense of self and takes inspiration from her former career as a ballet dancer. The mothers show the girls what love feels like–love for family, for a romantic interest, or for an ambition–and what to do with that feeling.
Mini-Review by FF2 Intern Amelie E. Lasker
Visit GoWatchIt for viewing options:
https://gowatchit.com/watch/movies/the-summer-of-sangaile-283125
© Amelie E. Lasker FF2 Media (7/12/16)