Filmmaker Amy Berg (an FF2 Media favorite) releases her fourth film of the year, Janis: A Little Girl Blue, telling the personal story of music legend Janis Joplin. Using historical footage, family interviews and Joplin's personalized letters, Berg tells a masterful story of a young girl whose passion drove her to enormous success … and her untimely death. (BKP: 4.5/5)
Review by Associate Editor Brigid K. Presecky
Like many of Amy Berg's films, most recently An Open Secret and Prophet's Prey, this documentary uses a chronological timeline of of events to capture the famous musician's life, starting from her humble beginnings in Port Arthur, Texas.
Born in 1943, young Janis stood out in the crowd, describing herself as a "misfit" for loving the arts. At age 20, her distinctive singing voice led her to drop out of college and head to San Francisco where she could sing any type of music genre, from folk and blues to gospel and country. Life in Haight-Ashbury immersed Joplin into the psychedelic world of 1960s America where she played guitar with Jorma Kaukonen and the other members of Jefferson Airplane.
The images from the era (clothes, cars, Woodstock) will engage viewers, young and old, simply by the fact that these events are still so much ingrained in American history. The stock footage is mesmerizing as the timeline moves forward, like witnessing Joplin in the rock band, Big Brother and the Holding Company, and seeing her join with Columbia Records for her own band, the Kozmic Blues Band. Music fanatics will appreciate Joplin's professional accomplishments along with the compilation of clips from music legends like the Band, the Full Tilt Boogie Band and the Grateful Dead. But along with the fun times comes the heartbreaking story of a young girl who shot to stardom, used drugs as an outlet and died from a heroin overdose at the age of 27.
Ultimately, the heart of Janis: A Little Girl Blue is Joplin herself, not her drug-fueled rock star persona. With the permission Joplin's family, viewers get a peek into Janis Joplin's head as letters to her parents are read aloud by indie rock star Cat Power. The personal touch adds a layer of emotional depth and intimacy to a story so full of hardcore music, partying and drug use.
The film is promoted as having "unseen material" and "new audio and video," however my knowledge of Janis Joplin was limited going in. I grew up in a household with parents who lived through this era, constantly having James Taylor, Creedence Clearwater Revival or Simon and Garfunkel playing in the kitchen or in the car. But my only connection to Janis Joplin was my mom, who would sing, whistle or hum the lyrics, "Oh Lord, won't you buy me a Mercedes Benz" constantly for as long as I have been alive. When the song came on in the film, everything clicked …. as I am sure it will for anyone who sees it.
© Brigid K. Presecky FF2 Media (12/12/15)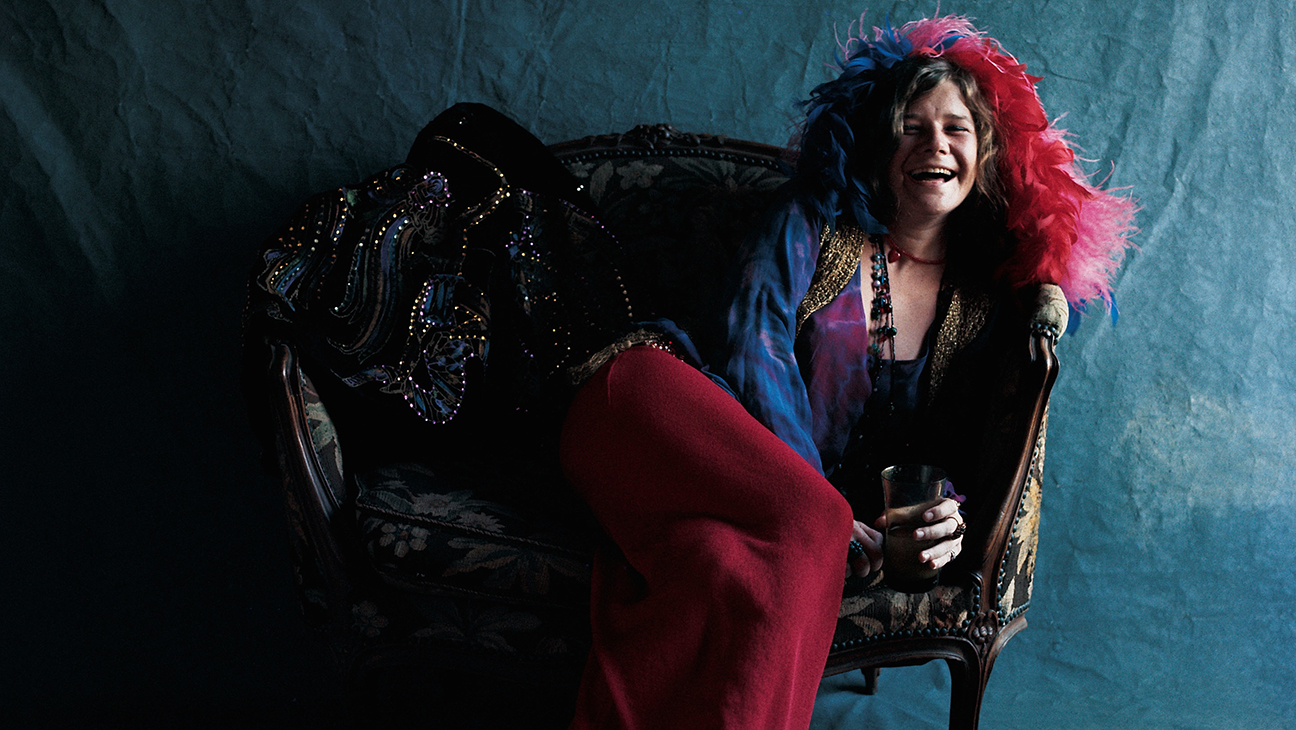 Photo: Janis Joplin in a 1960s photo shoot
Photo Credits: Getty Images
Q: Does Janis: Little Girl Blue pass the Bechdel Test?
Yes and no.
There are females interviewed and stock footage of women together, but no "scenes" (since it is a documentary) that specifically pass the Bechdel Test.