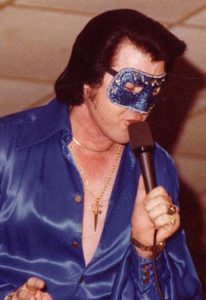 When Jimmy Ellis tried to establish a singing career in 1970s Hollywood, agents and producers told him he sounded too much like Elvis to go anywhere. Meanwhile novelist Gail Brewer Giorgio was writing a story about a fictional musician, "Orion," who was so successful he had to fake his own death to escape his suffocating fame.
When Elvis died, Ellis and his producer Shelby Singleton decided to work with Giorgio's idea to bring Orion to life. Ellis put on a mask while performing to maintain his mystique, and just as he and his producer had predicted, his newfound stage identity made him famous and inspired a public imagination that didn't want to accept Elvis' death.
Jeanie Finlay's documentary Orion: The Man Who Would Be King focuses on all the most extraordinary factors that came into play to create Jimmy Ellis' career. "Who's the one to sit there and say, 'You can't make it because you sound like Elvis'? Elvis made it and he sounds like Elvis," a young Jimmy Ellis reasons hopefully. Through recordings of Jimmy Ellis' voice and through interviews by his family members, we come to understand that Ellis really wanted his own artistic career, but he put on the mask because he felt it was his only way to success. Finlay's documentary explores Ellis' identity struggle, but it also explores the nation's fascination with the person they were imagining beneath the Elvis mask. (AEL: 3.5/5)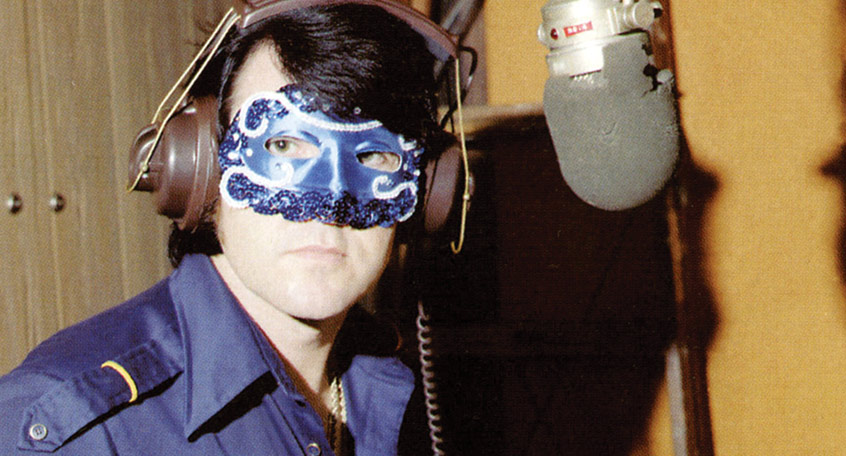 Top Photo: Jimmy Ellis performs as "Orion," wearing his iconic mask.
Bottom Photo: Ellis at Sun Records.
Photo Credits: Sundance Selects
Q: Does Orion: The Man Who Would Be King pass the Bechdel-Wallace Test?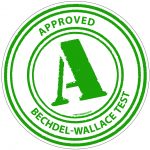 It passes the test well enough.
The documentary features interviews with prominent women in Jimmy Ellis' life and career. Novelist Gail Brewer Giorgio was perhaps the most influential when she created the figure Orion. Giorgio, family members, and ex-relationships of Ellis' appear in interviews with female filmmaker Jeanie Finlay, and all of these are technically conversations between women. Their interviews are often about Jimmy Ellis himself, but they also concern family, art, and ambition.
Mini-Review by FF2 Intern Amelie E. Lasker
Visit GoWatchIt for viewing options:
https://gowatchit.com/watch/movies/orion-the-man-who-would-be-king-300514
© Amelie E. Lasker FF2 Media (7/11/16)