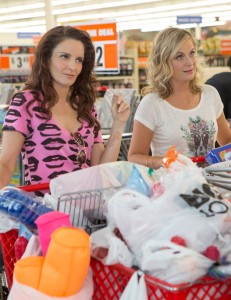 Sisters is a big, broad, bawdy delight.
Screenwriter Paula Pell–a member of the Saturday Night Live team for the past decade and Emmy-nominated with the SNL team for recent anniversary shows–knows her stars perfectly. And director Jason Moore (best known for the first Pitch Perfect film) knows how the keep the whole dizzy, ditzy ensemble from going over the edge.
Tina Fey and Amy Poehler prove conclusively that the main requirement for a good f**k is a sense of humor. My guess: Even at age 90, they will still be f**kable, especially whenever they're together.
You Go Girls! (JLH: 4/5)
Review by FF2 Managing Editor Jan Lisa Huttner
Two sisters–adult women now in their 40s–learn that their parents are planning to sell the suburban house in which they were raised… and they freak out…
They decide to hold a big "Goodbye Party" (supposedly in honor of fun times gone by), but their real intention is to trash the house (so that all prospective buyers will run in the other direction). And although neither one of them has managed to accomplish much with her life so far, this is one act they somehow manage to both plan and execute with precision. OMG!
I'm not much of a party person myself, so I generally have a hard time enjoying party movies like The Hangover, The Hangover II, and The Hangover III. Sitting sober in my seat while watching people onscreen drink to excess, do drugs, act dumb… Really, where is the fun in that? Please, please. Make it stop already!
But I had a lot of fun in Sisters, in fact I laughed by head off. Why? Because Tina Fey (as "Kate Ellis") and Amy Poehler (as "Maura Ellis") fit together like two halves of a whole. It's not just what they say, it's also their physical choreography. They know each other so well at this point that there's an equal and opposite reaction built into every swerve. And me in my seat? I found myself mesmerized, as if I were watching a set of desktop pendulum balls swing for the moon.
Screenwriter Paula Pell fills the screen with lots of zany characters. A longtime member of the Saturday Night Live team with years of experience writing for Fey and Poehler–each alone as well as both together–Pell knows how to enhance their star power by maximizing their encounters. Pendulum balls as a set, they both careen like the balls in a pinball machine during the crowd scenes. No matter how crazed it gets, director Jason Moore somehow keeps the whole dizzy, ditzy ensemble from going over the edge.
And yet, for marshmallows like me, Pell and Moore make sure to supply a soft center. The tenderhearted part of the story is owned by Dianne Wiest as sweet-faced Mom "Deana Ellis," James Brolin as befuddled Dad "Bucky Ellis," and Madison Davenport as Kate's long-suffering daughter "Haley." In the middle of all the chaos, these three live in hope that one day their "girls" will finally grow up, and of course, in the end, they do.
© Jan Lisa Huttner FF2 Media (12/18/15)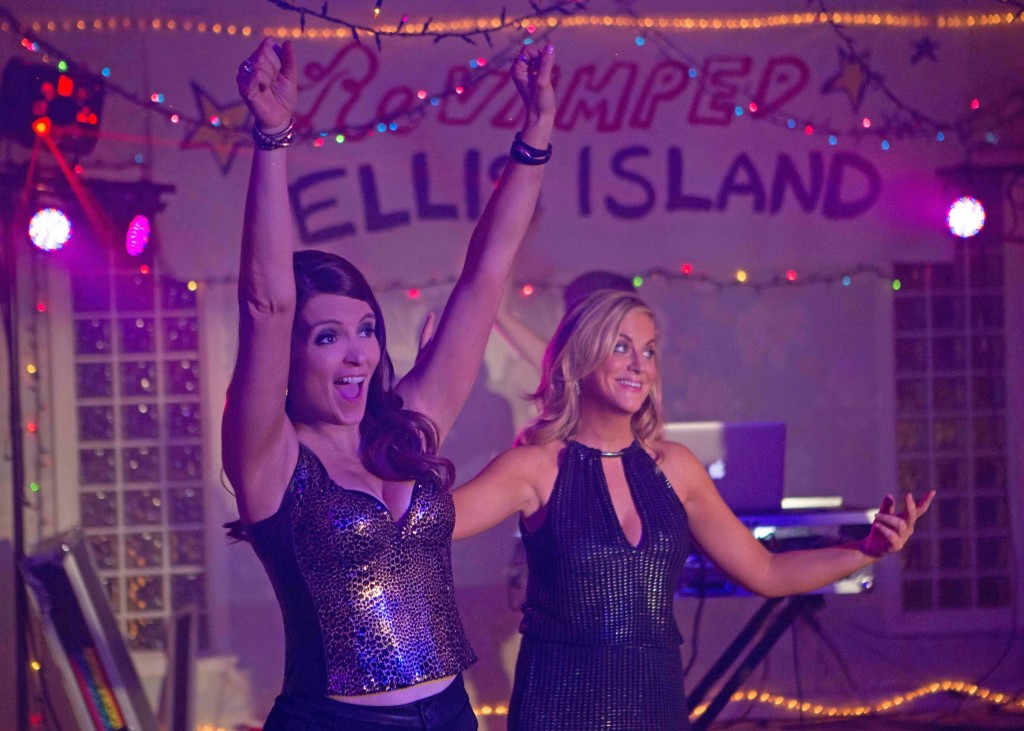 Top Photo: Afternoon at Big Lots with sisters "Kate Ellis" (Tina Fey) & "Maura Ellis" (Amy Poehler).
Bottom Photo: It's evening on "Ellis Island"–HaHaHa–so let the party begin!
Photo Credits: K.C. Baily/Universal Pictures
BONUS: F**kable? Let Amy Schumer explain in her hilarious sketch The Last F**kable Day staring Tina Fey, Julia Louis-Dreyfus, and Patricia Arquette.
Q: Does Sisters pass the Bechdel Test?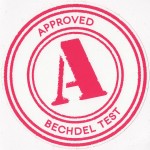 You Betcha! In almost every scene 🙂