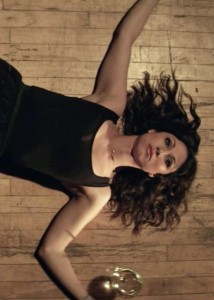 Diane Marshall-Green stars as "Samantha Trassler," the daughter of a famous artist whose recent death kicks off the plot. After blowing off her respectable friend Josh–who may or may not have been the father's assistant but definitely aspires to be the daughter's lover–Sam takes up with a family of street people headed by a patriarchal junkie named P.K.
Alas nothing in this story written by Adrienne Harris and directed by Liz Hinlein makes any sense before P.K.'s arrival on the scene. But Chad Michael Murray is so charismatic as P.K. that I was still glad they gave me the chance to meet him. (JLH: 3/5)
Review by FF2 Managing Editor Jan Lisa Huttner
"Samantha Trassler" (Diane Marshall-Green) is the daughter of a famous artist named "Frank Trassler" (Scott Patterson). When we first meet her, Samantha–aka Sam–is mourning Frank, whose recent death kicks off the plot.
Sam is an aspiring filmmaker and she had hoped to make a documentary film about Frank, but he refused to cooperate and now it's too late. We see Sam in flashback scenes trying to interview Frank while he is in the middle of laying huge swathes of red paint on stark white canvases. Was he drunk or just pissed at the interruption? Who knows? All we know for sure is that Frank is now dead and Sam is at loose ends.
Behind the introductory credits, we see Sam returning home to LA after a trip of approximately four months. Where has she been in the interim? Who knows? Her return appears to be timed to the opening of a new exhibit honoring Frank's work. Apparently "important people" expect her to attend, so she does. But even though she arrives somber and stylishly dressed to impress, Sam quickly gets drunk and starts acting slutty… at which point she stumbles home to drink even more–alone–in her funky apartment.
Someone named "Josh" (Michael Mosley) also has keys to this apartment, but it's not clear why. Is this was Frank's place? Had Josh been Frank's assistant? Who knows? What's clear is that Josh wants a relationship with Sam–and perhaps Josh even thought he had a relationship with Sam before Frank's death–but Sam does not intend to have a relationship–old, new, or otherwise–with Josh. 
One morning before the exhibit, Josh takes Sam to a coffee place in the 'hood where they encounter a ruffian named "P.K." (Chad Michael Murray). After the exhibit, Sam has a second meet-up with P.K. Perhaps she's even been on walkabouts around the hood hoping to find him again? One way or the other, she grabs hold of the "coincidence."
P.K. has a street "family," so Sam convinces him to help her make a documentary film about them. And before you can say "Wow! I didn't see that coming!" PK's street family is living in Sam's apartment and PK is sleeping in Sam's bed.
This is director Liz Hinlein's first feature film, and screenwriter Adrienne Harris's second. So I wish I could say positive things to encourage them. But Other People's Children only has one thing going for it: a charismatic performance by Chad Michael Murray as P.K.
Murray already has many TV credits on IMDb–and he has already won several Prism and Teen Choice awards for his acting–but to me he was a new and exciting presence. So forget about how he is much too buff to be the person Sam thinks he is; it all comes right in the end.
© Jan Lisa Huttner FF2 Media (1/5/15)
Top Photo: "Samantha Trassler" (Diane Marshall-Green) returns home drunk–and then just keeps on drinking–after the opening of a new exhibit honoring Frank's work. The gallery is not only in walking distance from the apartment, it's also in stumbling home drunk in heels proximity (another reason why I think this was Frank's place rather than Sam's even though she obviously has a room there).
Middle Photo: Chad Michael Murray as "P.K." Yowza! But be honest now: Does this look like the body of a junkie to you???
Bottom Photo: Sam and P.K. play kissy face on a trip to pick up supplies for the "family" that is now housed in her apartment.
Photo Credits: OPC Film
Q: Does Other People's Children pass the Bechdel-Wallace Test?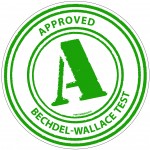 Yes.
Before P.K. arrives at the coffee shop, Sam has a stilted conversation with one of her old film school classmates. This woman appears to be doing well in her new carer as some kind of PR person, and makes condescending comments about Sam's determination to make it in as a filmmaker. Harris and Hinlein give this woman a name, but I didn't catch it, so I can't tell you the name of the actress who plays her.
More significantly, Sam interviews several of P.K.'s family members for her documentary, and one of the women–a Latina woman named "Trina"– gives a short but very affecting monologue about her life. Alyssa Diaz–the actress who plays Trina–has also had a recurring role on the Showtime series Ray Donovan, so I recognized her.

As my continued snarky use of the term "who knows?' reflects. I had a difficult time figuring out some of the basic who/what/when/where details in Other People's Children.
Was the funky place in LA Frank's studio or Sam's apartment? Did Josh have a relationship with Frank–presumably in some sort of administrative capacity–that he tried to turn into a personal relationship with Sam? Why is Josh living in such a nice suburban place at the end if he had lived in the apartment with Sam just a few months before?
Nothing in Sam's life before P.K.'s arrival on the scene made sense to me… and then every plot point that revolved around P.K. was totally obvious.
Suddenly P.K. is sent off to Rehab by his wealthy family–"Wow! I didn't see that coming!"–followed by a brief denouement in which Sam–newly possessed of a drivers license–heads off alone into the unknown.
But where is Samantha supposed to be at the end of the film? I thought maybe she had gone to her mother's place. (Sam's mother–who is also the author of a well-know book about Frank's work–is mentioned several times in the film, but never seen. When Sam gets to wherever she is at the end, there are many photos of young Samantha on the kitchen fridge. Mmmm? The Frank in the flashbacks hardly seemed like the type of guy to have pix of his kid on his fridge…)
But the people in front of me said Sam was Frank's place, so maybe so…
Suffice it to repeat that beyond Sam's perfectly understandable lust for P.K., I could make no sense of this story 🙁