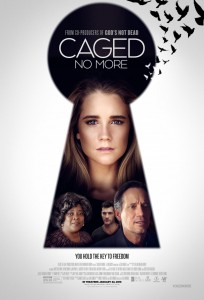 Inspired by a true story, Caged No More tackles the serious subject of human sex trafficking. Director/co-writer Lisa Arnold and writer Molly Venzke do their best to shed a light on a seldom-discussed topic, however, the film struggles to maintain momentum. (BKP:  2.5/5)
Review by Associate Editor Brigid K. Presecky
Desperate "Aggie Prejean" (Loretta Devine) is doing everything she can to find her two granddaughters, "Skye" (Cassidy Gifford) and "Elle" (Abigail Duhon), who have been kidnapped by their father (Kevin Sorbo playing in a dual role). Aggie discovers that the girls were taken over seas to be sold into slavery in order to pay their father's debt.
Labeled a "thriller," the film has difficulty grasping viewers' attentions. The journey of Aggie and the helpful philanthropist (Sorbo, again) is a slow-moving hunt to find Skye and Elle. Yet, the filmmakers intentionally made Caged No More as family-friendly as they could, hoping to spark conversations between parents and children about the horrors of human trafficking … happening in our own backyard.
Cassidy Gifford stars as "Skye," and she brings along her mother, Kathy Lee Gifford, to make a cameo (as herself) on a news broadcast. Their celebrity will be the leg-up Caged No More needs to reach a larger audience, specifically Christian movie-goers.
Aside from Sorbo playing the good/bad roles, not much else stands out in this dramatic, over-the-top movie about such a serious subject.
© Brigid K. Presecky FF2 Media (2/18/16)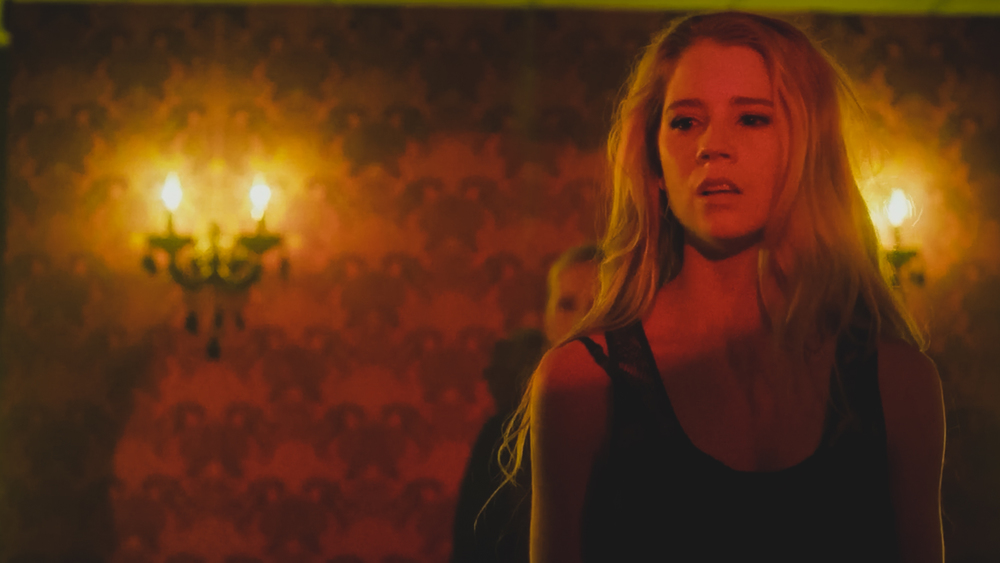 Photo: Cassidy Gifford as "Skye"
Photo Credits: Unmutable
Q: Does Caged No More pass the Bechdel-Wallace Test?
Yes, but on the edges.
Although there are multiple scenes between two women, they mostly revolve around men.