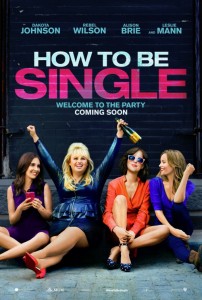 Based on the book by Liz Tuccillo, How to Be Single is a hysterical female-driven comedy that offers multiple viewpoints on what it means to be single. With a cast of characters all at different stages of their lives and "singleness," the film is touching, ridiculous, and relatable—filled with one laugh after the next.   (JEP: 4/5)
Review by Contributing Editor Jessica E. Perry
"Alice" (Dakota Johnson) has a perfect relationship with longtime boyfriend "Josh" (Nicholas Braun). But she's come to a point where perfect isn't what she wants anymore. So Alice tells Josh that they need to take a break, under the guise that she's never been on her own, and needs to know who she is as a single adult. Alice insists that they're not breaking up; it's just a break. She also expects Josh to be waiting for her when she is ready to come back to him, but sometimes life doesn't go as planned.
Alice moves to New York City to start her new job as a paralegal. As "Robin" (Rebel Wilson) gives Alice a tour of the office, it is clear that Robin's wild personality only encourages Alice's newfound "singleness." When Alice is ready to go home for the night, Robin insists single girls "don't go home" and the pair go out to a bar instead.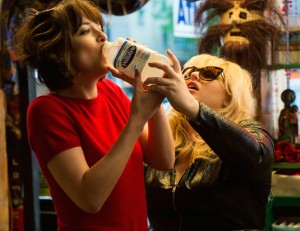 Owner of said bar is "Tom" (Anders Holm), a typical playboy who sleeps around and never intends to settle down. "Lucy" (Alison Brie) lives in the apartment next door and comes to the bar daily, equipped with her laptop and sweats, to steal their free Wi-Fi. She is a hopeless romantic, obsessed with dating algorithms, and dreaming of the day when she finally meets the one.
Alice's older sister "Meg" (Leslie Mann) is a highly successful doctor in Manhattan: busy, single, and perfectly content that way. But what she wants most is to be a mother, and in that part of her life she hasn't been so lucky. So Meg decides to have a baby on her own, but as soon as she makes the decision, life throws a wrench in her plans when she meets "Ken" (Jake Lacy), who loves all her crazy and won't give up on her no matter how hard she pushes him away.
How to Be Single is a hysterical female-driven comedy that offers multiple viewpoints on what it means to be single. Sure, with all the storylines, the narrative is a bit all over the place. But screenwriters Abby Kohn, Marc Silverstein, and Dana Fox deliver a thoroughly entertaining film nonetheless. With a hilarious cast, including supporting performances from Damon Wayans Jr., Jason Mantzoukas, Brent Morin, and Colin Jost, the film is pure entertainment. And sometimes that's all you need a film to be. I laughed, a lot. So for this one, it's a definite go see!
© Jessica E. Perry FF2 Media (2/18/16)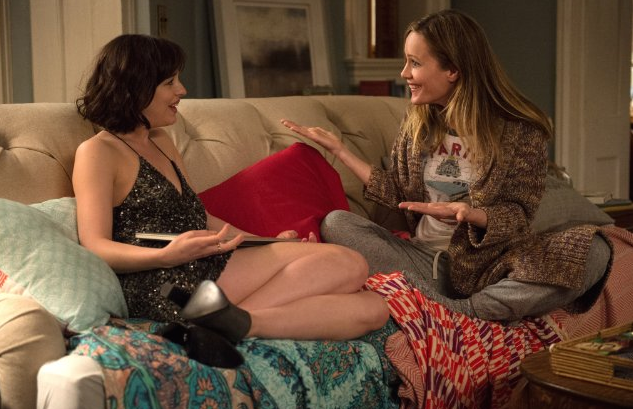 Top Photo: How to Be Single poster.
Middle Photo: Robin shares her "hangover cure" with Alice.
Bottom Photo: Meg and Alice share a sister heart to heart.
Photo Credits: Barry Wetcher
Q: Does How to Be Single pass the Bechdel-Wallace Test?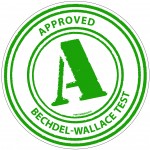 Yes!
How to Be Single passes the Bechdel-Wallace Test many times over. Alice and Robin share many hilarious conversations, as do Alice and her sister Meg.
In one such instance, Meg tells Alice she needs to find a permanent place to stay, since Robin's drunken actions have gotten the attention of Meg's super, and the guests are no longer welcome.

I completely agree with Jessica.
Sure, the narrative had flaws, particularly the entire backstory of Damon Wayans Jr.'s character that was fit for a different film. As a whole, How to be Single was thoroughly enjoyable. Although credit goes to Dakota Johnson for her silly, anti-Anastasia Steele performance as "Alice," the standout – for me – was Leslie Mann as her sister, "Meg." The film might have been marketed to a younger, 20-something audience, but I have no doubt that Meg's character resonated with more viewers than studio executives probably realized.
This character, a workaholic doctor who seems to ruin every relationship she's in, longs for a family that seemingly everyone else has. In one particular scene when Meg interacts with an adorable baby, Mann's teary-eyed performance will break your heart. It broke mine.
How to Be Single had a terrific balance of serious and humorous, light and dark … when you have that, it makes for a delightful film.