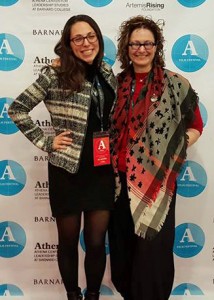 Ring the bells: The fifth annual Athena Film Festival opened at Barnard College in Manhattan last night under the magnificent leadership of Co-Founders Kathryn "Kitty" Kolbert and Melissa Silverstein.
And this year, FF2 Media is a Silver Level Co-Sponsor 🙂
The first film was Dawn Porter's Trapped about the consequences of new TRAP laws–Targeted Regulation of Abortion Providers–now adversely affecting women all around the USA (most especially in the South).
Expect a review soon from FF2's new intern Rachel Kastner 🙂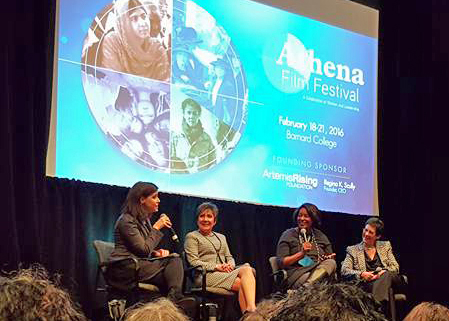 Top Photo: Jan & Rachel.
Trapped Post-Screening Panel.