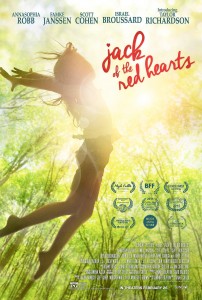 Jack of the Red Hearts tell the heartwarming story of a troubled young girl who lies her way into a nannying job and ends up forming a strong bond with an 11-year-old autistic girl. AnnaSophia Robb stars as a con artist "Jack," in this beautiful exploration of education, understanding and, most importantly, love. (BKP: 5/5)
Review by Associate Editor Brigid K. Presecky
Director Janet Grillo and Writer Jennifer Deaton begin their story with gothic-looking "Jack" (AnnaSophia Robb) breaking her little sister out of foster care. With barely any money to scrape together, they pose as Red Cross volunteers, collecting as much spare change as possible outside of a grocery store.
One customer who walks by, however, doesn't drop money in the bucket, but a "Live-in Nanny Wanted" flyer instead. Jack realizes she needs to get a job in order to stay with her sister, who has been found and taken back into social service. She takes another look at the flyer and schemes up her greatest con yet, posing as "Donna," the college-educated, straight-laced nanny.
Jack-as-Donna comes along at the perfect time, as exhausted mother "Kay" (Famke Janssen) yearns to return to work after being a stay-at-home mom for the last past decade. She has tended to her two children, teenage "Robert" (Israel Broussard) and dependant, 11-year-old "Glory" (an impressive Taylor Richardson) while trying to sustain a marriage with her tired husband "Mark" (Scott Cohen).
Jack acclimates her unqualified-self into their structured world, lying her way through her resume and background checks. She bonds with Glory, the story's heart and soul, and is unafraid to be unconventionally strict and forceful. Taking a few tips from Annie Sullivan in The Miracle Worker, Jack teaches Glory not to steal other people's food, to eat with a spoon and to talk just a little bit more. As Jack lives her life as Donna, she learns as much from their family as they learn from her. Jack needs a mother figure, Kay needs someone to talk to and Glory needs them both.
As soon as Jack feels like she is a part of their family and is able turn her life around, the reveal of her true identity is inevitable. Deaton and Grillo do their best, however, to tell a sincere story about hope, light and love. It exemplifies how even the strongest of families have their hardships and their own ways of pulling through.
Seeing the world through Glory's kaleidoscopic eyes will touch the lives of every viewer, whether they have first-hand experiences of autism or not. If they do, they can relate to Kay's frantic behavior, Mark's sadness and Robert's frustration. If not, they can experience a person like Glory for the very first time. They will be glad they did.
© Brigid K. Presecky FF2 Media (2/25/16)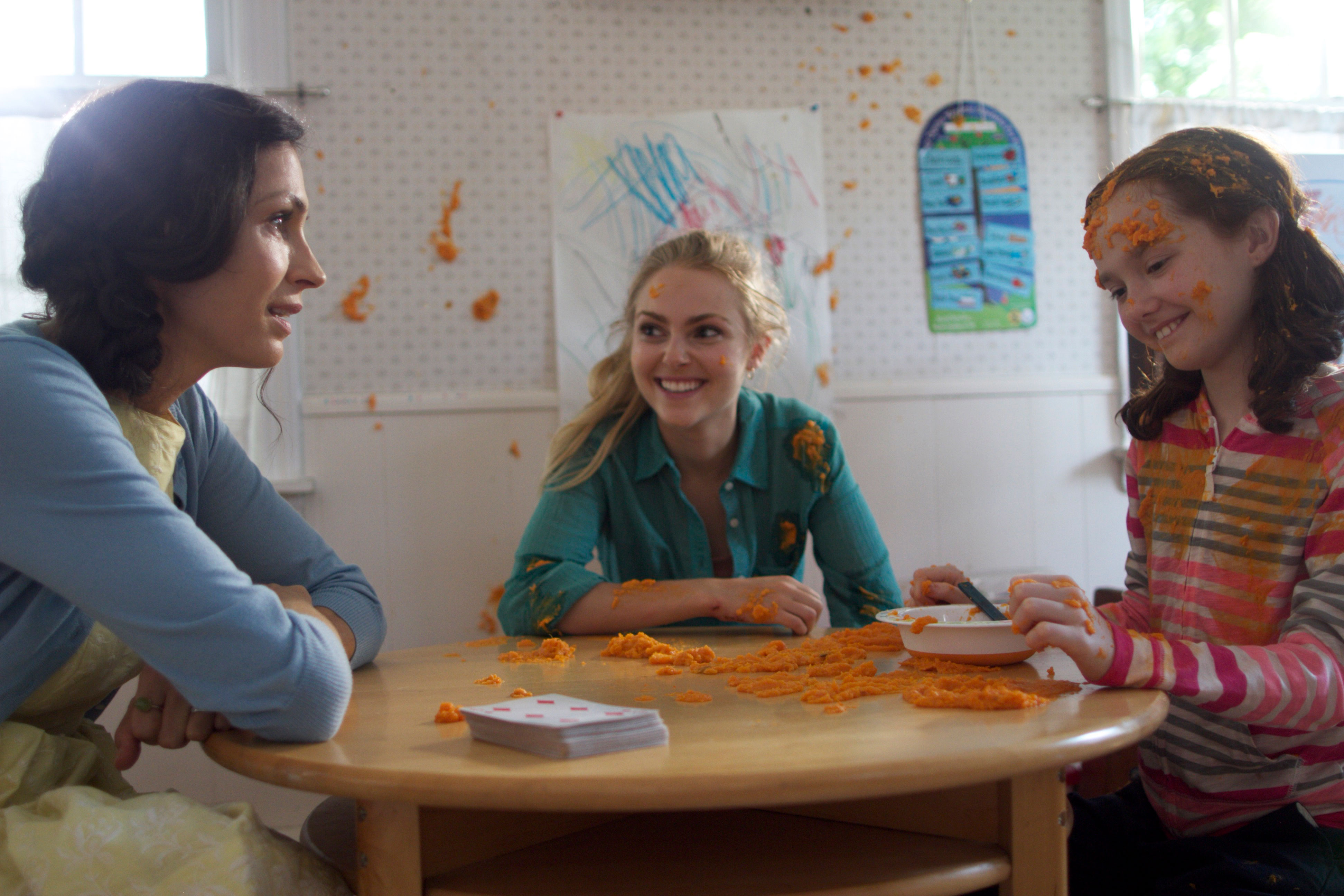 Middle Photo: AnnaSophia Robb as "Jack" and Taylor Richardson as "Glory"
Bottom Photo: Famke Janssen as "Kay" with AnnaSophia Robb as "Jack" and Taylor Richardson as "Glory"
Q: Does Jack of the Red Hearts pass the Bechdel-Wallace Test?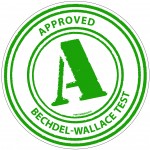 100% Yes!
There are three core relationships between Kay, Jack and Glory, passing the Bechdel-Wallace Test with flying colors.
The behind-the-scenes aspect to Jack of the Red Hearts also passes Bechdel-Wallace test, with females making up the majority of the production.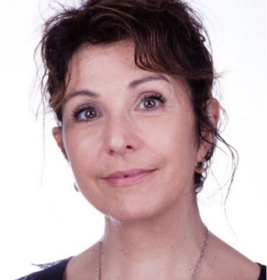 Critically acclaimed filmmaker Janet Grillo was blown away when she read Jennifer Deaton's script, Jack of the Red Hearts. The story follows a teenage con artist who poses as a straight-laced nanny and forms an unbreakable bond with "Glory," an 11-year-old girl with Autism. "My first thought was, whoever wrote this, knows," Grillo told FF2 Media. Janet and Jennifer had their first phone conversation on June 23rd and two years later to the day, they began principal photography.
Grillo, winner of the Jury Prize at the inaugural Bentonville Film Festival, credits the film's smooth path to the cast and crew, "Everybody came to the table with good nature, good humor and good work ethic." With the cast of talented actors, including AnnaSophia Robb, Famke Jansen, Scott Cohen and Taylor Richardson, they were encouraged to be as creative as possible – the camera was simply there to catch it.
Director of Photography Hillary Spera and Grillo luckily shared a similar vision. That is, catching the little moments of tenderness and intimacy – a vision most of the female-centric team shared. "In American commercial filmmaking, the hierarchy is a system that doesn't serve me well. Rather than a huge, ego driven general who can intimidate the troops, I prefer a model that's not a ladder, but a wheel, with the director in the center. The wheel spins around and every spoke is in its place."
Those spokes include brilliant editing by sensitive and attuned editor Jim Mol and a post production team dedicated to telling the story right (i.e  color saturation and Glory's kaleidoscopic point of view). Sound collaborators created an appropriate score, emotionally rich in a way that elevated the humor and kept the story tension and pace.
The one aspect of Jack of the Red Hearts that makes Grillo proudest? Gender parity behind and in front of the camera. "I think it's incredibly important that we are empowered in every way to tell our stories. The problem isn't 'men telling stories of women,' the problem is that we have been prevented from telling them. We have been shut out and prevented from telling our stories. Now we are stepping forward to claim that space."
When producers Joey Carey and Stefan Nowicki from Sundial Pictures read the script and came on board,, they responded to Jack as a strong piece of work – not a "woman" film centered on three female characters (Jack, Glory and Kay). Grillo says, "SUNDIAL guys are gender-blind. They responded to the script's humanity, period. Which speaks to where we're going and where will end up. I think that's a reflection of the change that's in process." This director's experience of being a wife, mother, sister, friend and daughter has enforced her passion for storytelling. "This is not an issue film. It is a film about 'what does it mean to be human?' It is a film about compassion. I hope we grow the hearts of audiences a little bigger."
… and that they did.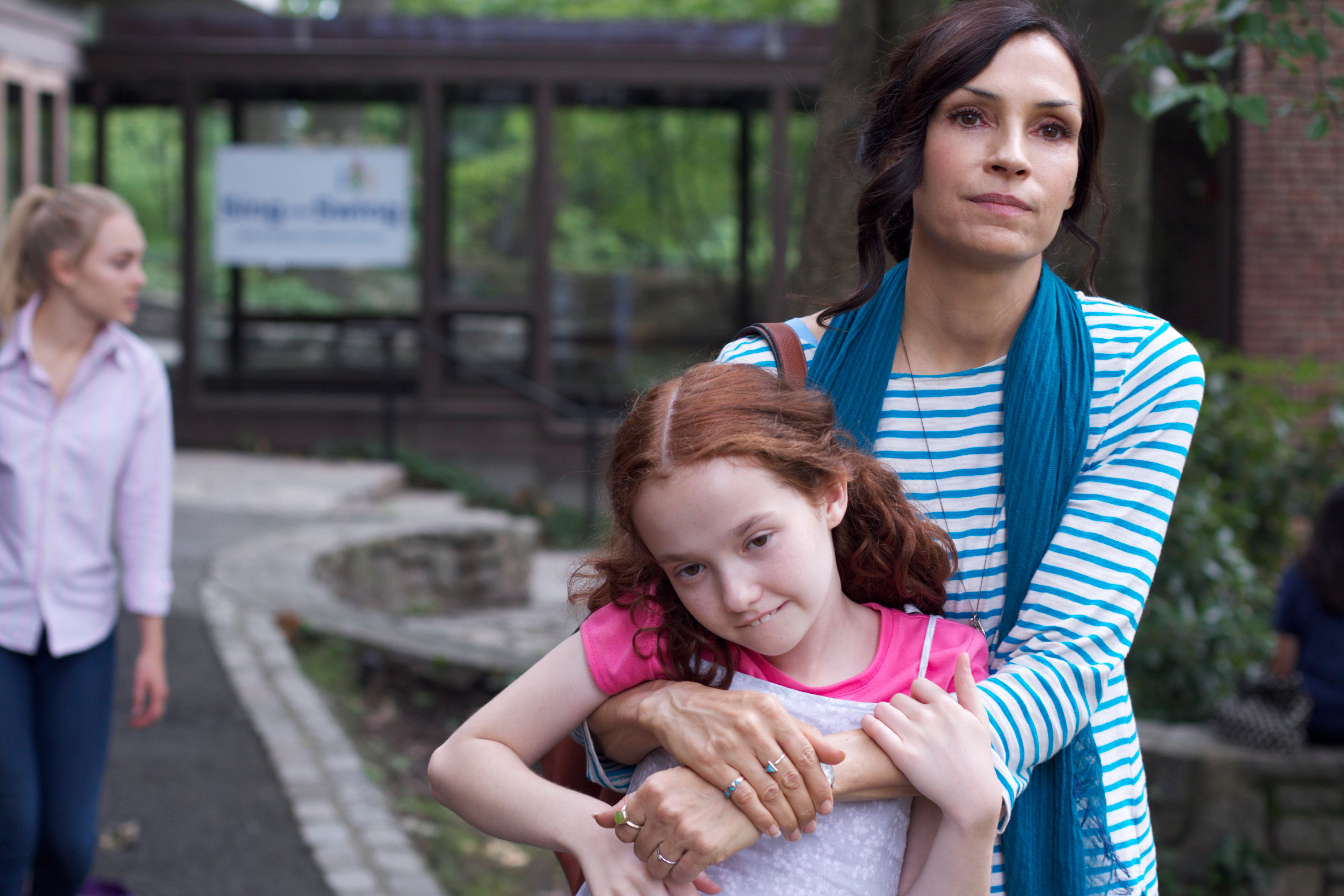 Photos: Director Janet Grillo, Director of Photography Hillary Spera and (Famke Janssen as "Kay" with AnnaSophia Robb as "Jack" and Taylor Richardson as "Glory")
Photo Credits: Sundial Pictures

How thrilling to run into Famke Janssen and Janet Grillo on the first night of the 2016 Athena Film Festival. Famke is so gorgeous in person that I'm happy to look like her short, stout little teapot 😉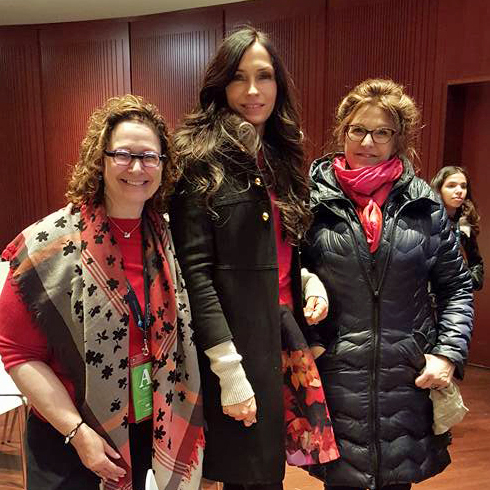 Janssen, originally from the Netherlands, moved to the U.S. in the 1980s and attended Columbia University. She is a proud supporter of WomenArts, participating in SWAN Day in 2010, saying, "Art is a wonderful form of communication and so this is where women can communicate with one another. When I watch movies and I see the name of a female director or a female writer or I see an incredible performance by a woman, I am so inspired and I am so proud."