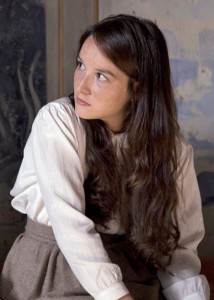 New costume drama by French filmmaker Valérie Donzelli is gorgeous and passionate and I wanted to love it. But the meta-exercise has no follow-through, so ultimately it becomes more confusing than engaging.
Too bad because all of the actors–most especially Anaïs Demoustier as "Marguerite" and Jérémie Elkaïm as "Julien"–certainly give it their all. (JLH: 3/5)
Review by FF2 Managing Editor Jan Lisa Huttner
Valérie Donzelli's gorgeous new costume drama is set in multiple time frames.
At the center is a passionate 17th century story about two aristocratic siblings entwined in an incestuous relationship. "Marguerite" (Anaïs Demoustier) and "Julien" (Jérémie Elkaïm) are clearly doomed.
Around the edges, Donzelli adds scenes of young girls in an orphanage. Although no date is ever provided, the clothes, cars and other physical clues all suggest mid- 20th Century (during World War II or immediately after). One of the older girls–played by Esther Garrel–is telling her orphanage sisters the story of Marguerite and Julien. She is surrounded, and they are enthralled.
Marguerite and Julien begin their intense attachment in early childhood. They are the children of "Jean de Ravalet" (Frédéric Pierrot) and his wife "Madame de Bastien Bouillon" (Aurélia Petit), and they have an older brother named "Philippe" (Bastien Bouillon). All five of them live in a rural elegance in a grand chateau. (It's known as Ravalet Castle and it is still there in Normandie–on the northwest tip of France, as close as you can get to Great Britain–something that becomes an important part of the plot.)
The first to notice something improper about the relationship is Jean de Ravalet's brother–presumably his younger brother–the "Abbé de Hambye" (Sami Frey). Jean is skeptical, but his brother–a severe and austere man of the church–is insistent. Julien and Philippe are sent off to school, while Marguerite is left to languish at home.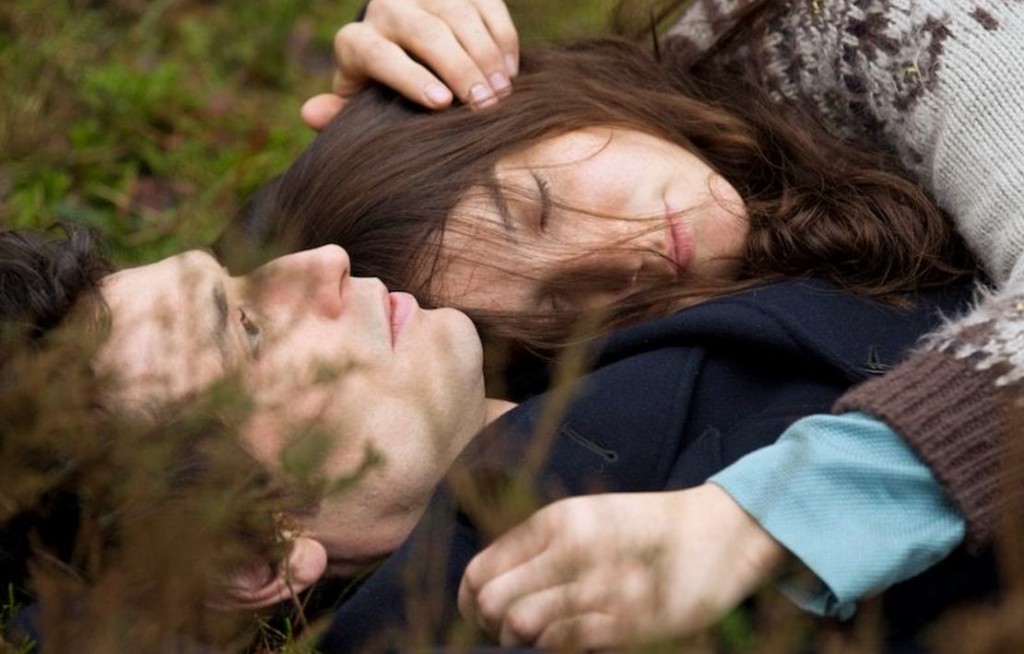 Top Photo: Anaïs Demoustier as "Marguerite."
Bottom Photo: Anaïs Demoustier with Jérémie Elkaïm–who also co-wrote the screenplay–as "Julien."
Photo Credits: Céline Nieszawer
Q: Does Marguerite and Julien pass the Bechdel-Wallace Test?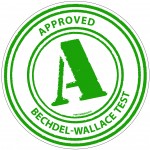 Yes… kinda sorta.
Marguerite has some interactions with her mother "Madeleine de Ravelet" (Aurélia Petit), her mother-in-law "Madam Lefebvre" (Geraldine Chaplin), and one of her maids, but these interaction are all pretty perfunctory.
On the other hand, Esther Garrel's relation to the orphans is critical to Donzelli's meta approach to the story, so even though she never gets a name, I am going to count this as a pass. (Note that on IMDb, Garrel is called "La meneuse orphelinat" which roughly translates as "the leader of the orphans" in English. Just to be clear, however, there is no evidence that Garrel has no actual "leadership" role beyond her storytelling abilities.)