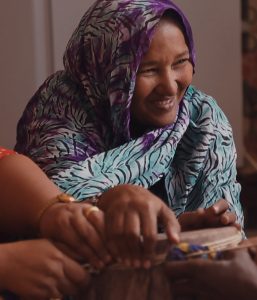 When Islamic jihadists took control of Northern Mali in 2012, Malian musicians from Gao and Timbuktu were forced into exile. In They Will Have to Kill Us First, director Johanna Schwartz tells some of their stories, with reminiscences of life before they lost their freedom, details of their experiences during the rebellion, and celebrations of how they continue to fight for their music now.
The young members of Songhoy Blues explain how they formed out of the discovery of their common experiences as refugees, and celebrate their dynamics as songwriters. Khaira Arby tells stories of the strife in Timbuktu and of her hopes of reviving her former singing career. Fadimata "Disco" Oumar helps raise up fellow women in her refugee camp. Guitarist Moussa Sidi talks about family, finding relief through music, and the difficulty of living as a Muslim in a place where jihadists use Islam to impose strict extremist law.
The filmmakers themselves are a fascinating part of the story. They put themselves at risk shooting their footage–interviewees occasionally comment on the danger to filmmakers who are too open about what they're doing–and still the scenes achieve a level of artfulness and intimacy that lets audiences casually appreciate the musicians' work. Musicians and filmmakers together show incredible resilience and audaciousness in the creation of They Will Have to Kill Us First. (AEL: 4.5/5)
Top Photo: Fadimata "Disco" Oumar makes a drum.
Bottom Photo: Oumar Touré performs with the Songhoy Blues.
Photo Credits: BBC Worldwide Americas
Q: Does They Will Have to Kill Us First pass the Bechdel-Wallace Test?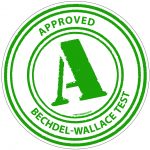 Yes!
Fadimata Oumar leads gatherings of the women at her refugee camp, making plans to improve their quality of life.
Mini-Review by FF2 Intern Amelie E. Lasker
Visit GoWatchIt for viewing options: https://gowatchit.com/watch/movies/they-will-have-to-kill-us-first-299449
© Amelie E. Lasker FF2 Media (7/1/16)