Rise of the Legend tells an origin story that has been told many times before. When a young boy's father dies after a gang attack, he grows up to exact revenge on their evil leader. This film may be somewhat entertaining to martial arts enthusiasts, but for the average moviegoer, this Hong Kong action flick is one to skip. (BKP: 2.5/5)
Review by Associate Editor Brigid K. Presecky
Director Roy Hin Yeung Chow and Screenwriter Christine To tell a familiar origin story of "Wong Fei Hung" (Eddie Peng) and his fight for the poor during the mid-19th century Ming Dynasty under corrupt Guangzhou. "Master Lei" (Sammo Hung) is the merciless leader of "The Black Tiger Gang" who find themselves in a gritty, ruthless war with their rivals "The North Sea Gang." In order to get in the good graces of Master Lei, Wong Fei Hung joins The Black Tiger Gang and shows off his masterful, Kung Fu fighting skills. But like infamous quote in The Godfather: Part II, "Keep your friends close but your enemies closer."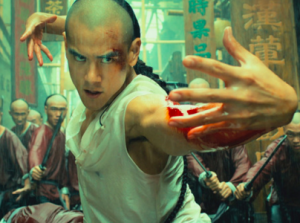 Unbeknownst to Master Lei, Wong Fei Hung has joined gang to exact revenge after people like Lei killed his beloved father (Tony Leung Ka-fai) when he was only nine years old. Hung's motive is to eliminate gangs altogether with the help of his friends, "Chun" (Wang Luodan) and "Fiery" (Jing Boran). Together, they attempt to bring peace and justice – and show off their masterful Kung Fu skills – to the people of Guangzhou.
Rise of the Legend is impressive in its visual elements, with Director of Photography Ng Man Ching immersing the viewer in this unfamiliar (well, unfamiliar to this reviewer and many others) world of a centuries-old Chinese dynasty. Director Row Chow Hin Yeung and Editor Cheung Fa Fai and Tang Man To piece together a story that looks interesting and eye-catching … especially to viewers that are fans of martial arts.
There may be an audience that will find Rise captivating, but that niche may be few and far between. If you are looking for a more enjoyable and highly entertaining martial arts flick, The Hot Pink Pen highly recommends Kung Fu Panda 3.
© Brigid K. Presecky FF2 Media (3/18/16)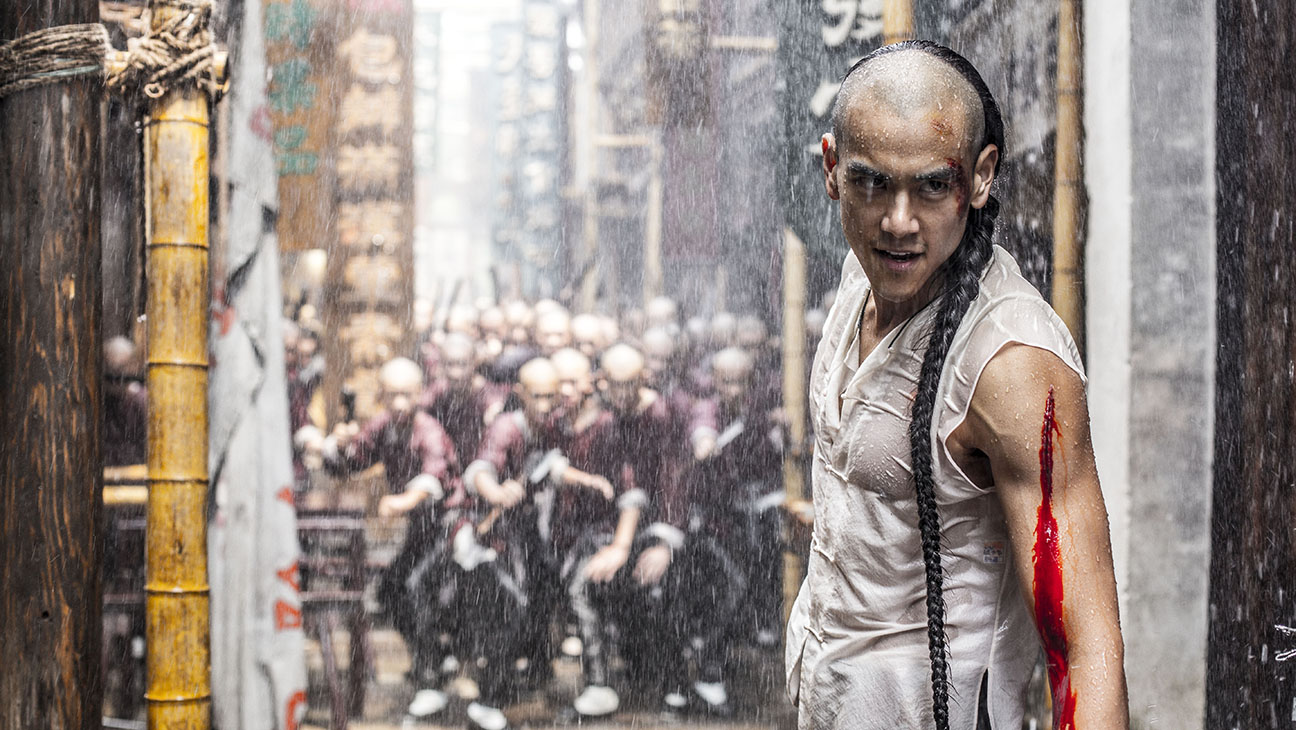 Middle & Bottom Photos: Eddie Peng as "Wong Fei Hung"
Photo Credits: Edko Films
Q: Does Rise of the Legend pass the Bechdel-Wallace Test?
No.