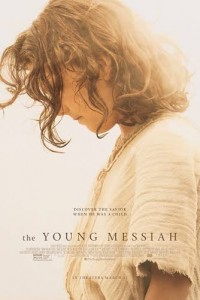 The Young Messiah, based off of Anne Rice's novel "Christ The Lord: Out Of Egypt," has already stirred controversy from many Christian and Catholic moviegoers. Why would someone fictionalize the story of a young Jesus when there are only select few Bible stories written about Him? Despite all the hullabaloo, the Messiah film only suffers from one major thing: dullness. (BKP: 3/5)
Review by Associate Editor Brigid K. Presecky
Using voiceover narration from the seven-year-old Messiah, the film tells the story of a young "Jesus Bar-Joseph" (Adam Greaves-Neal) during the time of the escape out of Egypt. Many Christians know that there is only one story of Jesus' childhood in the New Testament, found in the Gospel of Luke 2:46. When Jesus was 12 years old, Mary and Joseph lost track of him at a Jerusalem festival. After three days, they found him in a temple, listening and talking to to the teachers of the law. The next time Jesus appears in the Bible, he is a grown man.
Screenwriter Betsy Giffen Nowrasteh takes Rice's novel adapts it for the big screen, filling in the blanks of what happened between Jesus' childhood and when he reappears at the Wedding of Cana in the Gospel of John 2: 1-11.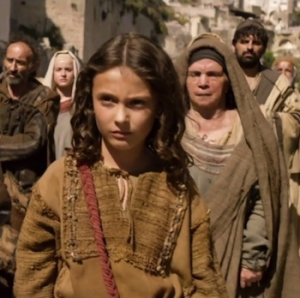 In this Cyrus Nowrasteh-directed picture, young Jesus escapes Alexandria, Egypt with his family to avoid a massacre of children by King Herod of Israel. Jesus, "Mary" (Sara Lazzaro) and "Joseph" (Vincent Walsh) make their way to Judea, followed by a Roman "Severus" (Sean Bean) and an evil demon (Rory Keenan) that only Jesus can see.
For the remainder of the movie, viewers witness Jesus' journey as He discovers his true identity and the divine secrets that Mary and Joseph have kept from Him. When the king dies, the family attempts to return to Nazareth and avoid Herod's son, an evil leader who is determined to see Jesus dead.
As interesting as the premise may sound, the filmmakers make it difficult for the audience to stay awake. With little tension or attention-grabbing conflict, The Young Messiah fails to utilize its cast and crew – and their time and talent.
Aside from the story, the cinematography and costume design are impressive, realistically recreating this world that many people only imagine in their minds during religion class or Sunday school: women dressed from head to toe and old men with scraggly beards.
In the beginning scenes of The Young Messiah, Mary tells Jesus to listen to her. She is only going to tell Him her story once … and for viewers, once is plenty.
© Brigid K. Presecky FF2 Media (3/14/16)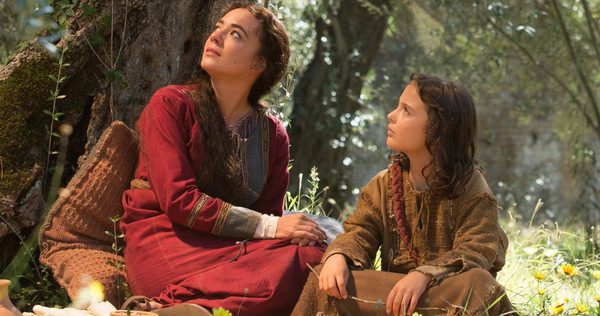 Middle Photo: Adam Greaves-Neal as "Jesus" aka "The Young Messiah"
Bottom Photo: Sara Lazzaro as "Mary" and Adam Greaves-Neal as "Jesus"
Photo Credits: Focus Features
Q: Does The Young Messiah pass the Bechdel-Wallace Test?
No.