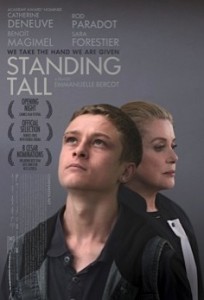 Emmanuelle Bercot's Standing Tall (La Tete Haute) is an emotionally laden account of a disturbed youth's progression through the French judicial and social services systems. "Malony"—beautifully and powerfully played by young actor Rod Paradot— was raised by a struggling mother with substance abuse issues, and as a result, became a juvenile delinquent. The film follows his downward spiral towards facing jail time, and the numerous attempts made by people who care about him to recover and reshape his life. (RAK: 4/5)
Review by FF2 Intern Rachel A. Kastner
Standing Tall opens in local judge "Florence Blaque's" (Catherine Deneuve) office, where Judge Blaque is attempting to convince "Séverine Ferrandot" (Sara Forestier), to take responsibility for the care of her 6 year old child, Maloney. Séverine is incapable of caring for the young boy and abandons him in an attempt to unburden herself, placing him in the care of the state. This prologue gives background to the rest of the film, which takes place 7 years later. "Malony" (Rod Paradot) is now 16 years old, and as the product of absolutely irresponsible parenting, is violent, angry, and still the cause of argument in Judge Blaque's office.
Maloney spends most of his adolescence getting into trouble with the law, and ends up in Judge Blaque's office often. Blaque truly believes that Malony is redeemable, and does not give up hope. She continuously gives him chances to liberate himself from this dangerous path that he is on. But there is a time pressure on her, if Malony doesn't turn his life around before he legally becomes an adult at age 18, he will face adult trials and no longer juvenile judges. Judge Blaque assigns a tough guidance counselor, "Yann" (Benoît Magimel) to Malony's case to help whip him into shape. Yann and Judge Blaque work tirelessly to find solutions for Malony, and encourage him to take advantage of the opportunities and resources being poured into his case.
Under Yann's supervision, Malony attempts to partake in a youth work program in the countryside with other rage-filled adolescents. Their original hope is that when Malony returns, he will be able to enroll in school and finish his education. While in the work program, Malony develops a relationship with tomboy "Tess" (Diane Rouxel), daughter of one of the female counselors who works for the program. The pair share an intense short time of flirtations and sexual intimacy before Malony leaves.
Although he makes some progress in his practical skills, ultimately, Malony is not allowed back into the school system. During his formal interview, he has an explosion of anger and almost attacks the school principal. This timebomb characteristic, and inability to curtail his anger in the face of any authority, leads Malony to become his own worst enemy. The rest of the film tracks Maloney as he walks a fine line between recovering and seriously failing. Ultimately, he is forced to go to a juvenile detention center and almost convicted and sent to jail; it seems that hope is lost.
The one beacon of light in Maloney's life is his relationship with Tess, which blossoms and develops throughout the film. Their relationship eventually becomes a major plotline in the film. That being said, Tess' character is very underdeveloped in contrast to her lover, and would've benefitted from more depth and agency in the plotline.
Standing Tall explores a deeply nuanced relationship between rage and misunderstanding, and realist optimism. But hands down, the most incredible part of this film is Rod Paradot's performance as Malony. With complexity and rawness, Rod portrays Malony's inner conflict so truthfully. Malony knows that what he is doing is wrong, but he is unable to change it.
Standing Tall is a moving portrayal of an angry and mistreated child as he learns to take control of his life situation and make the best of it. The film intensely investigates the deep psychological effect that poor parenting can have on children, the generosity of the French social and judicial services, the privilege that a white man has in the juvenile system, and the absolute importance of taking the chances that are offered to you.
© Rachel A. Kastner FF2 Media (4/30/16)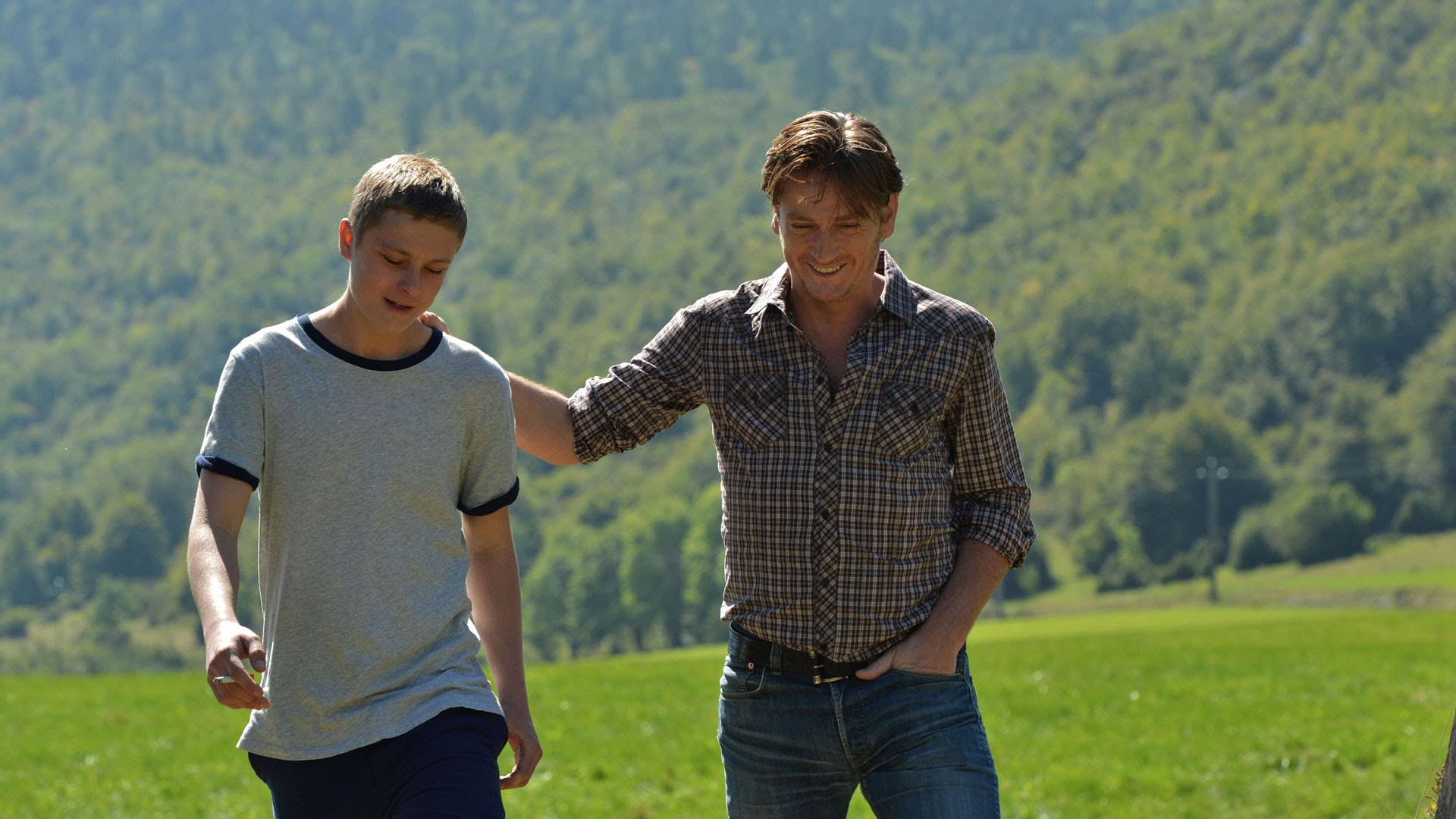 Top Photo: Standing Tall poster.
Middle Photo: Judge Blaque speaking with Malony in her office
Bottom Photo: Yann and Maloney walking outside at the youth work program.
Photo Credits: Wild Bunch Distribution
Q: Does Standing Tall pass the Bechdel-Wallace Test?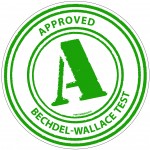 Yes.
Judge Blaque and Séverine speak about Séverine's parenting techniques and Blaque warns her that she needs to drastically improve in her maturity and responsibility if she wants to retain custody of her children.