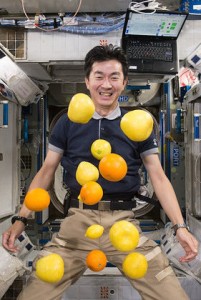 Director Toni Myers takes her audience on a journey like no other; an incredible journey through earth and space. A Beautiful Planet, narrated by Jennifer Lawrence, is filled with stunning imagery and will open your mind to the incredible wonders of the earth and the greater universe around us. (JEP: 5/5)
Review by Contributing Editor Jessica E. Perry
Filmmaker Toni Meyer's A Beautiful Planet is perfectly balanced, providing its audience with both an educational narrative and a powerful message, yet never feeling heavy handed in its delivery. Appealing to viewers of all ages, the film is a journey in and of itself, outlining the earth's makeup and how each part of the world was discovered and inhabited by its people, while consciously reminding us of our part and what we must do for the future of our beautiful planet.
Soon after the film opens, viewers find themselves aboard the International Space Station. Following three different groups of astronauts—each living and working on the Space station for varying durations of time, spanning a few months to an entire year in space—viewers' eyes are opened to both the wonders of the job, and it's pitfalls. In order to keep their muscles from deteriorating in space, each member on board must exercise two and a half hours each day. Additionally, besides being away from their families for months on end, the astronauts could face negative health affects that are not yet known to researchers.
But these things aside, each member on the team could not deny the wonders they have experienced on their time aboard the International Space Station, incredible sites only a handful of people ever get to see. Many of these wonders we, as an audience, are now able to see with our own eyes through stunning images captured by the film
makers aboard the space station. With never before seen views of earth from space, we are taken on a journey around the world, discovering cities and more as each part of the world sleeps and wakes.
While not the focus throughout the film, Myers does not shy away from instilling awareness of how humans have affected the earth over time, urging us to refocus our efforts on change. During an interview, one astronaut recounts the Chesapeake Bay—once heavily polluted and now thriving—as a success story for conservation. It can be done; we can and need to create solutions to protect our planet, instead of harming it as human industry has done in the past.
A Beautiful Planet is an extraordinary feat. Marking the first IMAX space production to use digital cameras, and filmed almost entirely from space itself, renowned IMAX director Toni Myers delivers an awe-inspiring forty-eight minute journey. This revolutionary "outside looking in" view of the world, allows the film to be extremely educational for young viewers and make a call for change to our generation, while not having to rely on its message. Myers invites us to be inspired by our earth's beauty, and by it, to be inspired to protect it.
© Jessica E. Perry FF2 Media (4/30/16)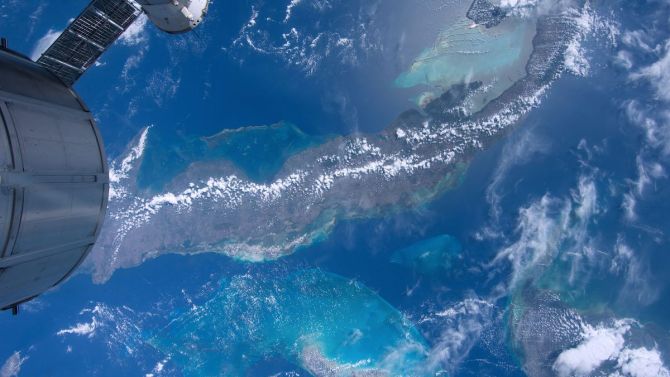 Top Photo: An astronaut unpacks fresh fruit after a supplies delivery.
Middle Photo: A view of the earth from space, while the world sleeps.
Bottom Photo: The world's beautiful colors, oceans, and terrain captured from space.
Photo Credits: Walt Disney Studios Motion Pictures
Q: Does A Beautiful Planet pass the Bechdel-Wallace Test?
 No.
While two female astronauts momentarily greet each other aboard the International Space Station, no conversations between two women are had.