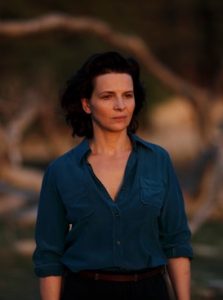 Based on the play by Luigi Pirandello, L'Attesa (The Wait), directed by Piero Messina, and co-written by Giacomo Bendotti, Ilaria Macchia, and Andrea Paolo Massara, ventures into the most disorienting aspects of mourning.
When "Jeanne" (Lou de Laâge) flies to Sicily to visit her boyfriend "Guiseppe" (Giovanni Anzaldo), his mysterious absence exacerbates her fears of the disintegration of their relationship. Guiseppe's mother "Anna" (Juliette Binoche) knows that Guiseppe is dead, but she can't bring herself to tell Jeanne.
Over Jeanne's stay, Guiseppe's mother and girlfriend come to terms with their two kinds of loss together. Jeanne thinks Guiseppe is ignoring her, and she is dealing with the idea that he might not ever want to see her again. For Anna, Jeanne represents living evidence of the life Guiseppe might have lived, and Anna lets that evidence help her delay the feeling that she's really lost her son.
This uncomfortable setup is a brilliant picture of the way mourning the loss of a loved one doesn't happen all at once, but instead it happens in a series of realizations. Guiseppe's death is not a clean break, and he leaves a number of personal tangles, and eerily tangible possessions, behind. Gorgeous but dark cinematography and the frequent use of strange angles–from the side zoomed out very far, or from directly above– contribute to the movie's eeriness. Binoche and de Laâge deliver this picture of loss elegantly, and their moments of connection or forgetful laughter are some of the movie's best. (AEL: 4.5/5)
Top Photo: Juliette Binoche as "Anna."
Bottom Photo: Binoche and Lou de Laâge as "Jeanne" spend an afternoon by the lake.
Photo Credits: Francesco Di Giacomo
Q: Does L'Attesa pass the Bechdel-Wallace Test?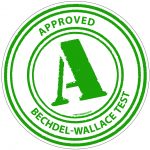 Absolutely!
Anna and Jeanne spend most of Jeanne's stay together, and the two women become close. They share feelings of loss, of course, but they also discover that they have similar relationship histories, and that the differences in their perspectives can help them move on.
Mini-Review by FF2 Intern Amelie E. Lasker
Visit GoWatchIt for viewing options:
https://gowatchit.com/watch/movies/l-attesa-417563
© Amelie E. Lasker FF2 Media (6/25/16)