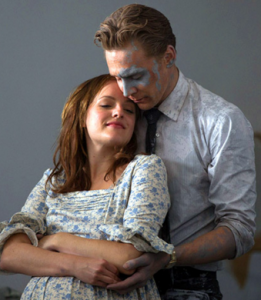 Tom Hiddleston stars as an eccentric doctor in this bizarre, brutally boring adaptation of J.G. Ballard's novel, High-Rise. Amy Jump's screenplay on social commentary might appeal to fans of science-fiction/horror, but the average moviegoer may miss the "comedy" in this so-called "dark-comedy" entirely. (BKP: 2.5/5)
Review by Associate Editor Brigid K. Presecky
There are people who understand the film adaptation of Stephen King's The Shining, and there are people who do not. Breaking the code of never-use-first-person, I was one of those viewers who sat in my theater seat as the credits rolled, dumbfounded as to what I just saw. None of it made sense to me: it wasn't scary, it wasn't interesting and it was, for lack of a better synonym, boring. All work and no play made The Shining a dull film.
I experienced the identical feeling at the end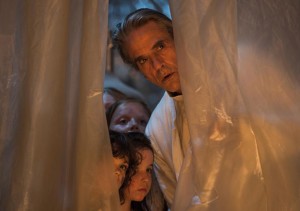 of High-Rise, wishing I could pull up a seat at an empty ghost bar and grunt, "Things could be better, Lloyd." Tom Hiddleston stars as "Dr. Robert Laing," a man haunted by the death of sister. When he moves into a darkened and futuristic skyscraper, he meets an architect, "Royal" (Jeremy Irons), one of the many eerie elements of the social structure.
The building, used as a metaphor, has the rich at the top and the poor at the bottom, aiming and failing to create some shift in society.
Although the impressive cast (from Hiddleston and Irons to Elisabeth Moss and Sienna Miller) is engaging solely based on their recognizable names and faces, they do little to enhance this mess of story.
The science-fiction/horror aspect of the film is gruesome, with Tom Hiddleston's character peeling back skin layers on a skull. For viewers fascinated by all things creepy, maybe High-Rise might seem appealing. But for those with a weak stomach and little tolerance for extremely slow plot developments, warning: stay far away.
© Brigid K. Presecky FF2 Media (5/15/16)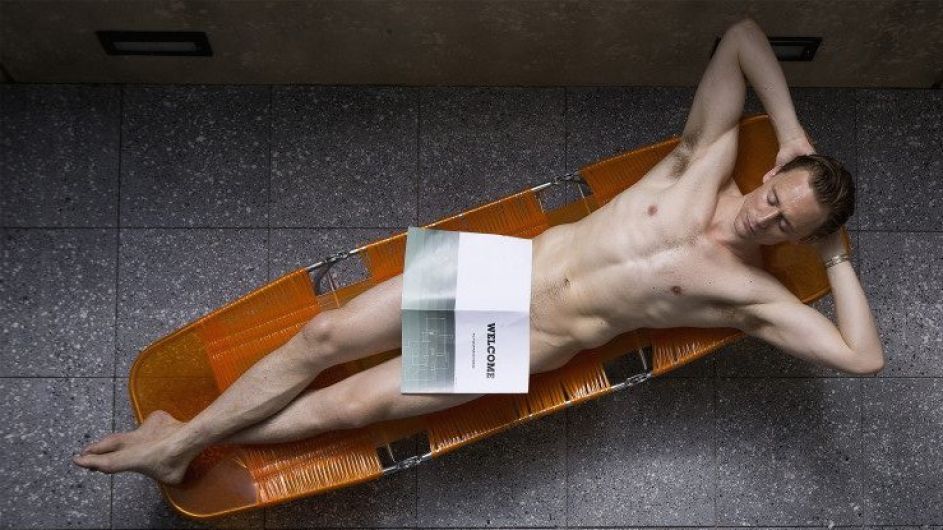 Top Photo: Tom Hiddleston as "Dr. Robert Laing" and Elisabeth Moss as "Helen"
Middle Photo: Jeremy Irons as "Royal"
Bottom Photo: Tom Hiddleston as "Dr. Robert Laing"
Photo Credits: Recorded Picture Company
Q: Does High-Rise pass the Bechdel-Wallace Test?
No.