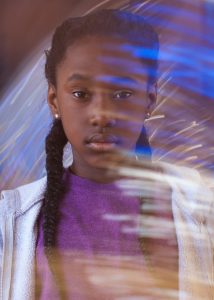 Anna Rose Holmer, already well-known as a documentary film director, hits a home run with this outstanding feature film debut.
Made on a micro-budget, the story is tightly focused on an African-American kid named "Toni." In her first screen performance, Royalty Hightower (a young dancer) carries the whole film on her slim but agile shoulders.
Holmer directed The Fits and shares the writing credits with her producer (Lisa Kjerulff) and her editor (Saela Davis). Brava to everyone on both sides of the camera! (JLH: 5/5)
Review by FF2 Managing Editor Jan Lisa Huttner
It takes a film like The Fits to remind us that the greatest "special effect" on Planet Earth is the human heart!
The Fits, made on a micro-budget, is tightly focused on an African-American kid named "Toni" (Royalty Hightower) who spends all her non-school time at a community center located in Cincinnati's West End.
When we first meet her, Toni is there because her older brother "Jermaine" (Da'Sean Minor) is there. Jermaine is training to be a boxer. He knows he has promise, so he pushes himself with strenuous daily workouts. Most of the time, he is jumping rope, punching the bag, or doing pull-ups. The rest of the time, he is sweeping up, filling water coolers, or throwing sweaty towels into a huge washing machine.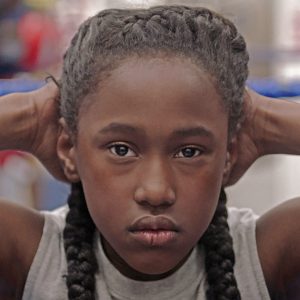 Toni is Jermaine's doppelgänger, a tiny, wordless sprite who imitates his exercises, helps him with his chores, and silently walks home with him, side-by-side, at the end of each long day.
Slowly, with infinite patience, director Anna Rose Holmer and her co-writers Saela Davis and Lisa Kjerulff begin to fill their frame with more kids until the community center is buzzing like a beehive.
Toni, who has been engaged in rigorous solo exercises, becomes curious about the bustling activity. She lifts her eyes from Jermaine and his sparing partners, and notices–seemingly for the first time–that the community center is filled with girls.
As unobtrusively as possible, as if drawn by a huge unseen magnet, Toni edges from the grim grunts on boy's side of the community center to the cacophony on the girl's side.
That's enough about the plot! You can learn what happens next when you go!
What makes The Fits so terrific is not just the what but the how. Holmer and her co-writers draw us into Toni's world so completely that we become immersed in her POV.
The audio by composers Danny Bensi and Saunder Jurriaans (assisted by Holmer's sound design team) is extraordinary. The choreography by Mariah and Chariah Jones (assisted by Holmer's movement consultant Celia Rowlson-Hall) is mesmerizing. So please, please see The Fits on a big screen to get the full effect.
And all the better that along the way Holmer obliterates every male-oriented trope, and uses the extraordinary talents of young Royalty Hightower to show us in intimate detail how a girl really becomes a woman.
© Jan Lisa Huttner (6/2/16) FF2 Media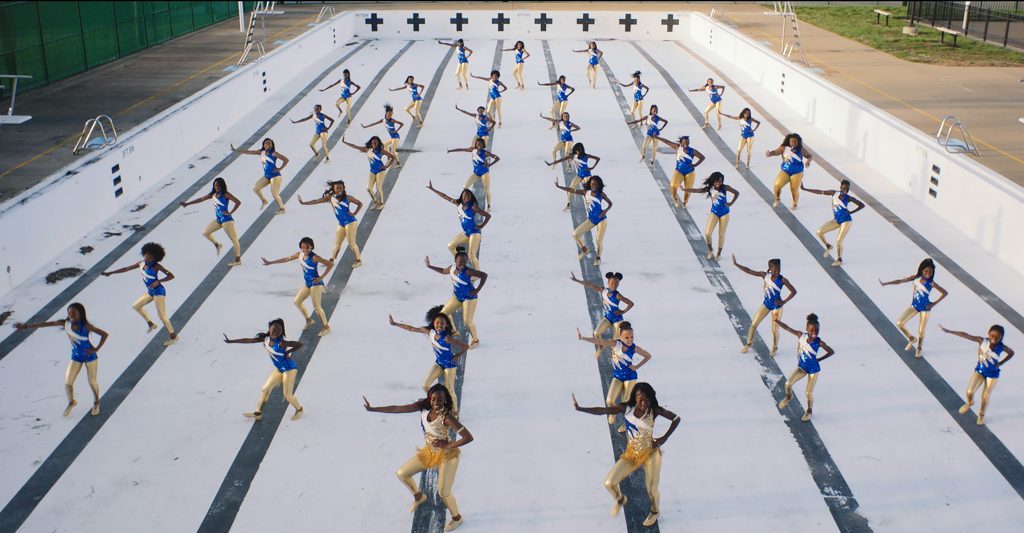 Top Photo: Royalty Hightower as "Toni."
Middle Photo: "Toni" doing endless sit-ups.
Bottom Photo: The Lionesses rehearsing. (The Lionesses are played by Cincinnati's award-winning Q-Kidz Dance Team.)
Photo Credits: Tayarisha Poe / Courtesy of Oscilloscope Laboratories.
Q: Does The Fits pass the Bechdel-Wallace Test?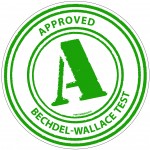 Absolutely!
The final third of the film plays out in an all-estrogen world as Toni struggles to find her place within the hierarchy of The Lionesses Dance Team.
For decades, male filmmakers have insisted that a girl become a woman through sexual experience with a man. In The Fits, we learn that girls become women when they are accepted into the world of women by other women.
Nuff said!