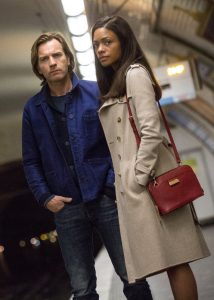 Susanna Whites's Our Kind of Traitor, an adaptation of John le Carré's novel, is a sexy espionage thriller. It's not quite Tinker Tailor Soldier Spy, but then again, what is? There are not many heart throbbing intrigues. There are, however, many truthful and wholehearted characters. Armed with spine-tingling performances by actors such as Ewan McGregor and Stellan Skarsgard, the film presents heroism with much needed optimism that inspires even the cynics among us. (PS: 4/5)
BONUS! Click HERE to read Lesley Coffin's exclusive Q&A with filmmaker Susanna White!
Review by FF2 Intern Peier Shen 
An ordinary English couple, Perry (Ewan McGregor) and Gail (Naomie Harris) are on their holiday in Marrakech to mend their marriage. They have a chance meeting with Dima, (Stellan Skarsgard), who happens to be the number one Russian mobster at a local restaurant. The mobster takes an instant liking of Perry and invites him to his private party that night. Their acquaintance soon leads to confession to death threats, money-laundering, and political corruptions.
In short, Dima wants to cut a deal with the British Intelligence, exchanging classified information for protection for his family. And the common, yet somehow gallant, college professor, Perry will serve as the diplomat between Dima and the MI6 official, Hector (Damian Lewis) who has his own conscience and ambition to battle with. Of course, communications proves to be difficult because trust needs to be earned. In the end, there will be a betrayal, un-shocking as it is expected, followed by a slight displeasure, but no complication should be worried about.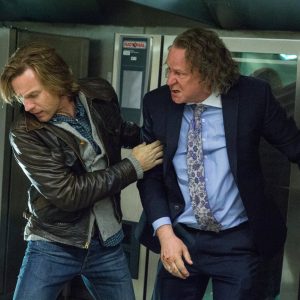 What puzzles the viewers is the lack of intrigues, surprises, and moral implications this movie – John le Carré based and all – is operating on. There's a sense of dread that the power of the story stops as fiction, and there's nothing beyond that. Why does Gail decide to stand behind her man in this crazy enterprise? How does Perry support Dima with such an iron will? Their motivations are never thoroughly explained, and their courage, partially felt. After all, our imagination of heroism is limited.
Indeed, there are a couple of instances where the whole premise of this film (a common citizen is ready to risk his life to save a mafia) is crumbling down and the viewers are ready to pack their bags and leave if not for Ewan McGregor to save the day by reassuring us with his earnest face. In fact, Our Kind of Traitor still functions to entertain is purely a result of solid acting by powerhouses such as Skarsgard and Lewis, who are no stranger to this genre. It's almost an act of magic that these characters brood and talk in a husky voice and the viewers are convinced.
Susanna Whites's has a distinct, perhaps bizarre taste for her visuals. Always opting for a stained-glass blur and impositions, Whites does present an in-between state, where lives intertwine. The visual choice made conveys a certain moral vagueness with a poetic flair.
Like many adaptations of John le Carré's novels, Our Kind of Traitor is a slow burner without any interests in gadgets or action sequences. With only a few twists, the film fades to black in peace and the viewers, feeling quite content, can leave without overthinking. It is a risky game Whites is playing, but the result is not half-bad.
© Peier Shen FF2 Media (07/10/16)
BONUS! Click HERE to read Lesley Coffin's exclusive Q&A with filmmaker Susanna White!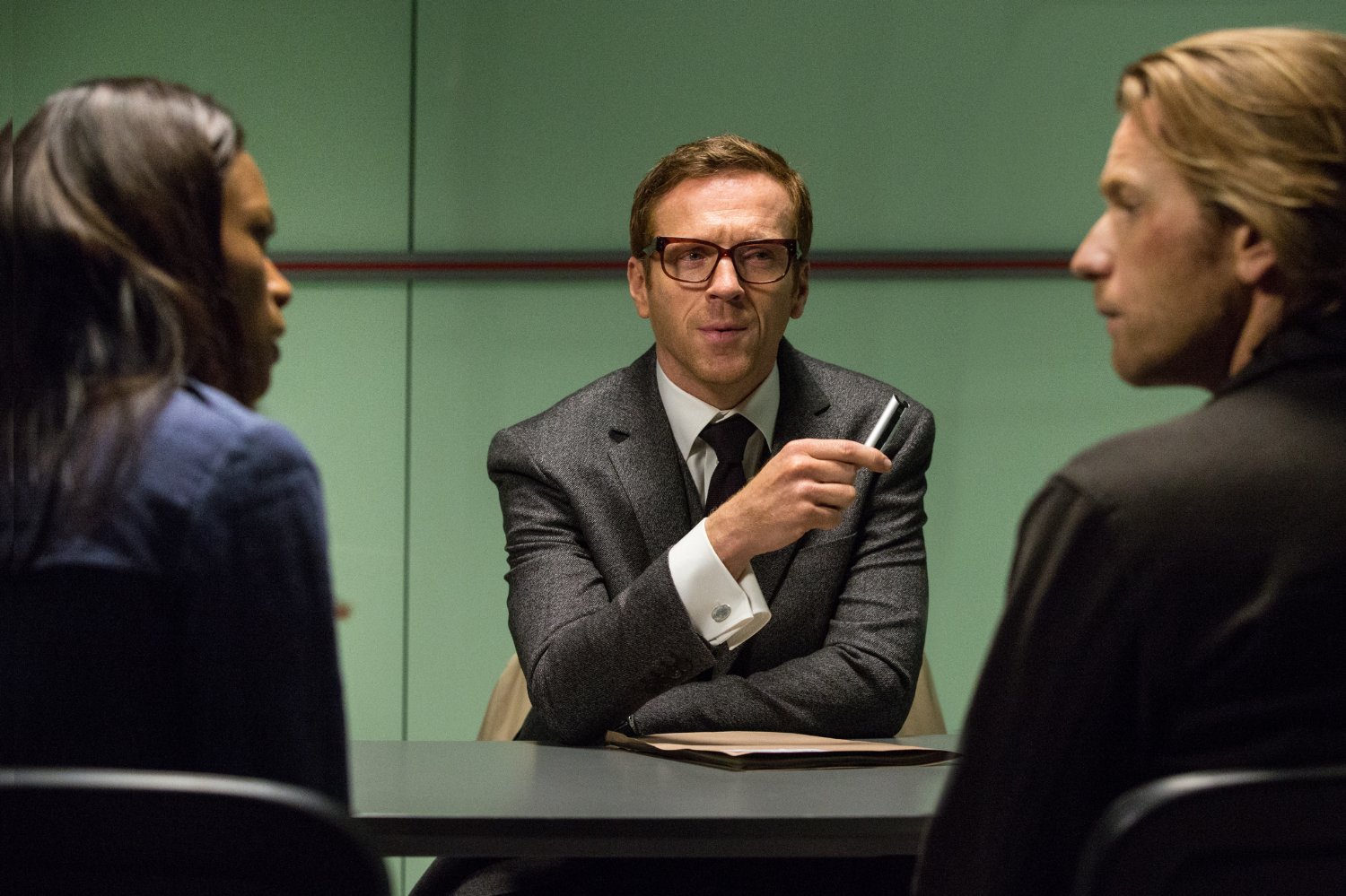 Top Photo: Perry (Ewan McGregor) and Gail (Naomie Harris)
Middle Photo: Dima (Stellan Skarsgard) and Perry
Bottom Photo: Hector (Damian Lewis) interrogates the couple
Photo Credits: Jaap Buitendijk
Q: Does Our Kind of Traitor pass the Bechdel-Wallace Test? 
No.
Unfortunately, Our Kind of Traitor follows the longstanding tradition of spy films, which believe that women, especially beautiful women, have no real place in heroism. A few play the challenging roles of supportive wife and sexy bedmate. And that's what we have here. The women ceremoniously bond over their grievances and then be what they are expected to be in this genre: silent and invisible.