Meant for a bedazzling golden sequin dress, Sharon Jones owns the stage as she stomps, and twirls, and sings with mighty strength after a nasty battle with cancer. If you don't know this American soul and funk diva already, it's not easy to forget her this time in Academy Award winning director, Barbara Kopple's new documentary, Miss Sharon Jones! This undeniable force of life, not merely a vocal talent, performs with such vitality that it is impossible to take eyes off her. (PS: 3.5/5)
Review by FF2 Intern Tracy Peier Shen
Amidst today's fanfare for auto-tunes and overtly sexualized teen pop stars, Sharon Jones & The Dap King, an old school soul and funk band (reminiscent of that of the 1960s) is very much under the public radar. In fact, the industry clearly made up its mind about Ms. Jones's music career as one of the Sony executives once told her that she was "too fat, too black, too short, and too old" to thrive. The false prophecy does not tame the singer; she jumps on stage and sings her heart out, and the world can't take its eyes off her. However, this rather familiar storyline is glanced through, if not completely skipped over.
As the band starts to garner some well-deserved recognition, the tragedy strikes – Ms. Jones is diagnosed of pancreatic cancer – and the tours have to be cancelled. And here is where Ms. Kopple picks up her story – a personal journey without much glamour and to our surprise, without much pity either. Ms. Jones, with unbelievable good humor, does not complain; she cracks jokes with patients and doctors at her chemo sessions; she paints colors by numbers. But the pressure is on her when she often murmurs to herself, "the band needs me."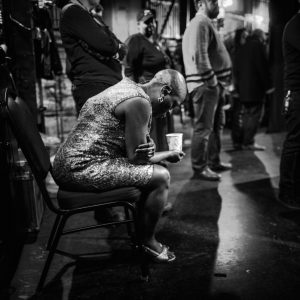 In fact, her battle with cancer goes hand in hand with her fight as a struggling artist. More than once, the anxiety over the success of their album creeps in and Ms. Jones finds it difficult to take the necessary rest to gain her strength back. The burden to keep the band afloat rests on her shoulder. Her manager (Alex Kadvan), one of Ms. Jones's closest friends, has to call her regularly to discuss touring schedules despite her grueling chemo treatments; the band members of The Dap King worry about their own grim finances. And Ms. Kopple spends most of the running time on featuring these bitter trials. It is hard to watch.
Indeed, to an audience that waits for a dramatic triumph of the human spirit; Miss Sharon Jones! has a relatively slow pace with plenty of footage showing the singer just recuperating (scenes of her watching TV shows, fly fishing, and eating healthy). At times, Ms. Kopple's lack of dramatic impulse seems insufficient to capture the howling presence of the singer and the turbulences of her life.
But the artist holds enough charm to make the ordinary captivating. Ms. Jones adorably signs an album for the first lady (Michelle Obama), wishing to perform for her husband this time; she throws a tantrum when she thinks that the band and her are not having a Thanksgiving dinner; she freaks out after learning that her band will be on Ellen. They are small steps of success that the fame-crazed can care less about, but they are moving nonetheless, promising us that working our hardest will be rewarded with
Yet how can one forget some more compelling moments like the long-take footage of her singing at church or her performing the first comeback show? The artist, all bald now, gives everything to her soaring voice to carry our earnest hopes and dreams.
Miss Sharon Jones! does not promise triumph; after her successful comeback, Ms. Jones is admitted to the hospital again for symptoms of returning cancer. But it leaves us hopeful, wishing more for her and more for us. After all, she reminds us more of us. Not the revolutionary Nina Simone or the heartbreaking Amy Winehouse, Ms. Jones, undervalued and a little out of luck, is remarkable because she holds her head high and sings. And we know that she sings for us!
© Peier Shen (08/04/16) FF2 Media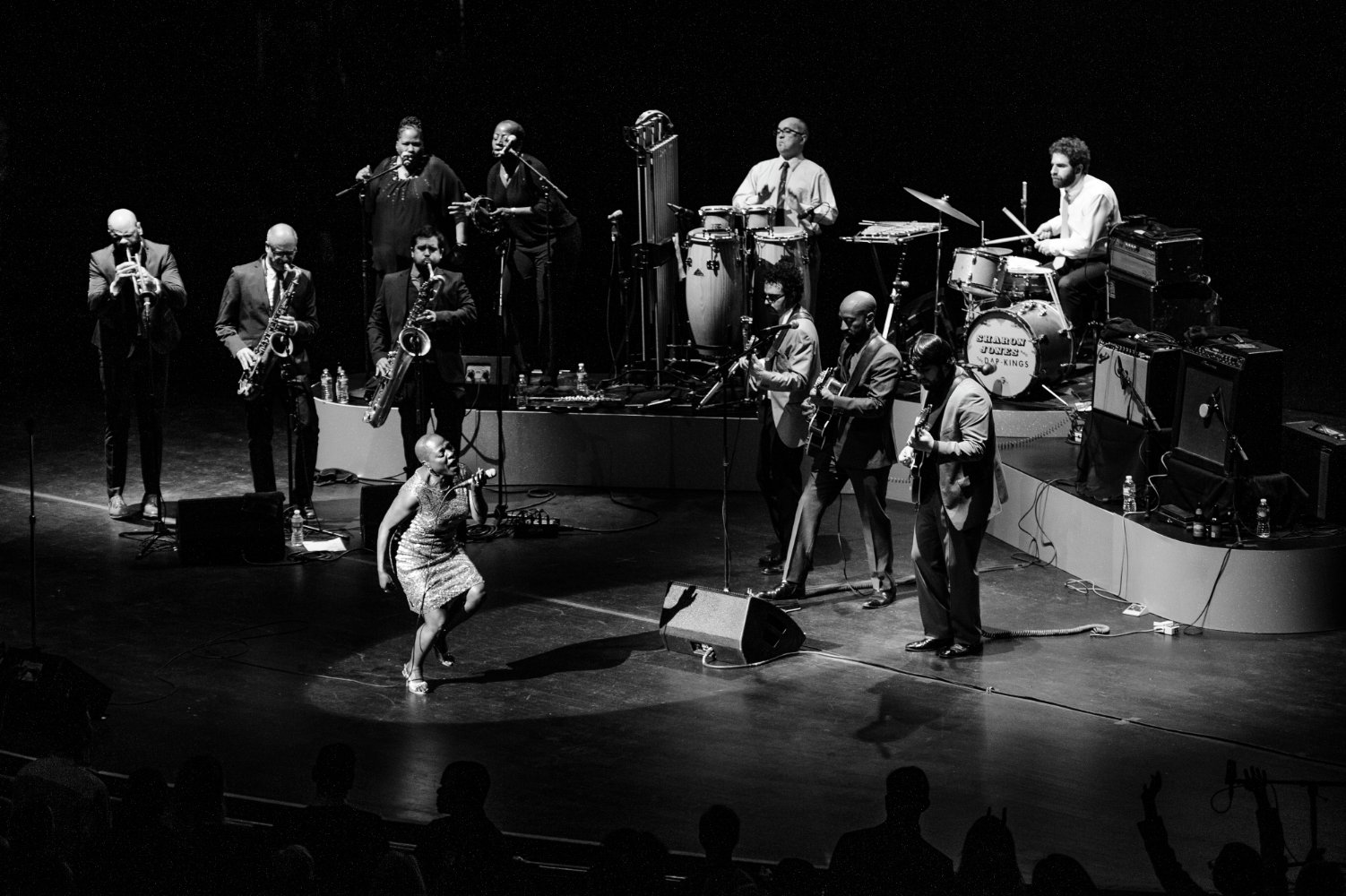 © Peier Shen (08/04/16) FF2 Media
Top Photo: Sharon Jones singing
Middle Photo: Sharon Jones backstage
Bottom Photo: Sharon Jones & The Dap King
Photo Credit: Jacob Blickenstaff
Q: Does Miss Sharon Jones! pass the Bechdel-Wallace Test?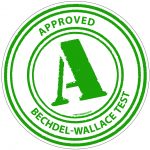 Definitely!
The movie not only celebrates the incredible female artist but also captures heartwarming moments of Ms. Jones's support system – a group of kind and dedicated women.