The horror genre has produced countless demon-filled stories that prey on viewers through spooky effects and big bads. But SHELLEY is different. Directed by Ali Abbasi (first feature), and penned by Maren Louise Kaehne (with Abbasi), SHELLEY is the non-horror horror movie, a demon-baby story that creates fear in the heart of the viewers not through monsters, but through the cinematography, eerie music and lack of cause. Kaehne's script is a mastery of characters suffering through a psychological horror story, and the actors most definitely rise to the challenge of bringing them to life. (RAK: 4/5)
Review by Contributing Editor Rachel Kastner
'Elana' (Cosmina Stratan), a young Romanian mother living in Denmark, needs to find a way to pay for an apartment for herself and her son. In order to do so, she accepts a job as a housemaid to a married Danish couple, and plans to save money over the course of three years before returning. The Danish couple, 'Louise' (Ellen Dorrit Peterson) and 'Kasper' (Peter Christoffersen), lives in an isolated villa in a forest. Louise has just undergone a procedure that leaves her very weak, and Kasper tells Elena that her help will be very much appreciated. For reasons unknown to Elena, the couples live their life without running water or electricity. Elena learns that Louise is 'hippie-minded,' believing thoroughly in the balance of good energies and bad energies. Although Elena is started and slightly creeped by the spooky home and Louise's weird habits, the two become very good friends. After all, they do spend all day together, every day. One afternoon, Louise confides in Elena her desire for a child, and explains that her weak body can't carry a baby to term. A past miscarriage procedure left her without a womb to try again. Her yearning for a child is heartbreaking and honest. And so, when she offers Elena all the money for the apartment in return for carrying her child to term, Elena agrees wholeheartedly.
The film takes a turn when Elena starts experiencing very strange symptoms. She often wakes in the middle of the night with hallucinations, or rashes that cover her body. Although Elena understands that there is something wrong, Louise refuses to believe it. Louise takes her to the doctor, who confirms that there is nothing, wrong – the baby looks completely healthy. As the pregnancy continues, the tension between Louise and Elena grows. The pregnancy ultimately costs Elena much more than she planned to give to Louise, and causes Louise to make some very difficult decisions.
The real trick of this film is that the first third of the film seems rather innocent. If anything, it's spooky. It doesn't seem out of the question to be concerned about Elena's safety in a stranger's isolated home without access to electricity. But after the initial days in the home, Elena's friendship with Louise blooms. The actresses performances are subtle and beautiful, creating a sisterly bond onscreen that is completely genuine. Elena wants to have the child, not only for the money, but for her friend. But the second third of the film is where the questions arise. Are Elena's symptoms real? Is Louise genuinely good or did she plan for this to happen? Is anything even happening? What follows in the last third of the film is a string of events that are as surprising as they are scary.
The magic touch of Abbasi's film is its confidence in its minimalism. There is no face of a monster. The terror is built in Abbasi's eerily lit shots and the film's score. The absence of electricity written into the script lends itself to the dimly lit shots that Abbasi uses – many seemingly lit by only candlelight .In fact, some scenes are so difficult to see that perhaps Abbasi doesn't want anyone to see them. And we don't want to. Honestly, the soundscape alone is enough to bring about nightmares. Seamless mixes of eerie tones and sounds that often arise into a deafening static move the story along and aim to elevate the hairs on your arms. It works.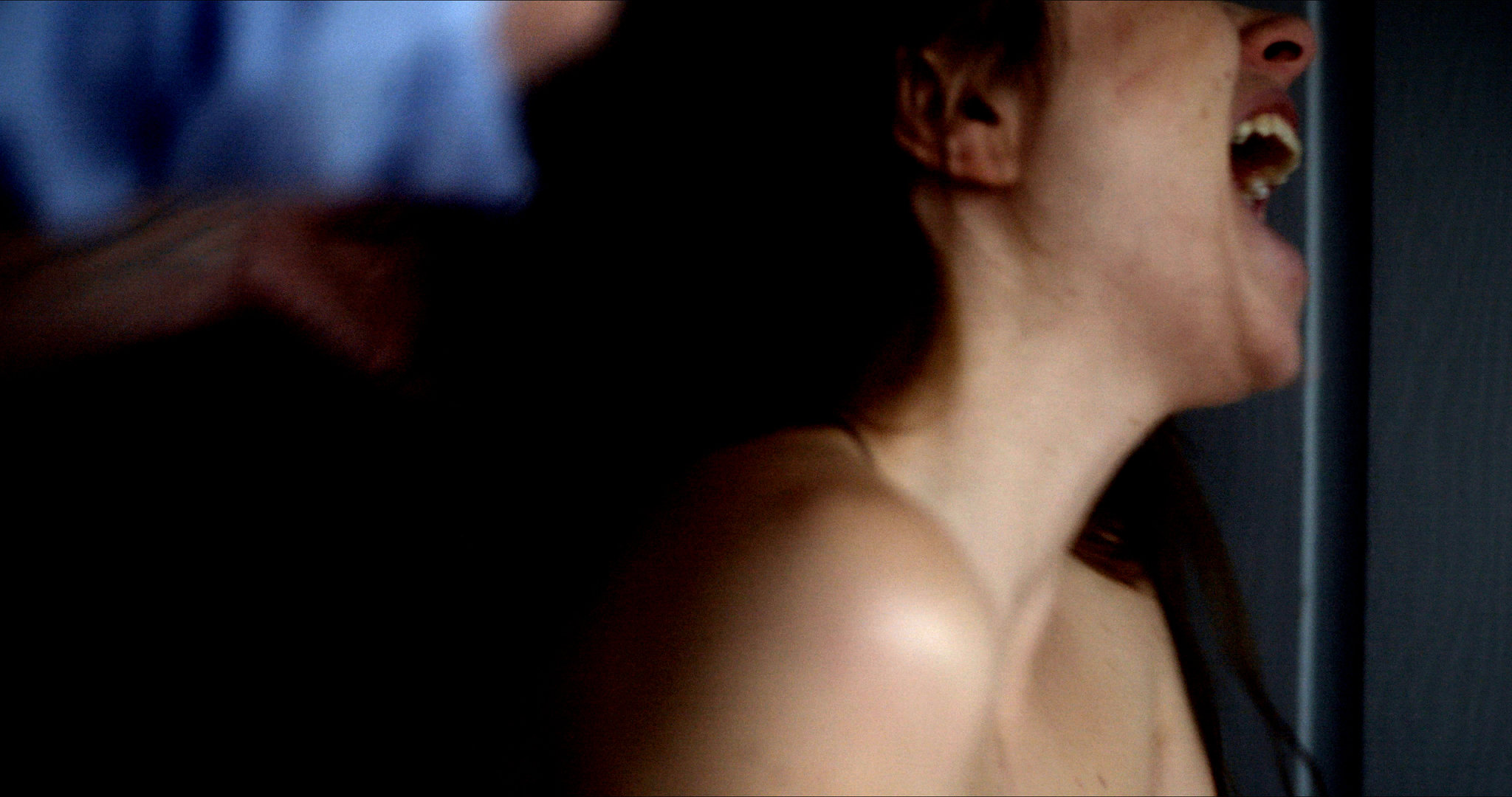 Photo Credits: Ali Abbasi
Top Photo: Shelley Poster
Medium Photo: Elena (Cosmina Stratan) feeling the effects of the pregnancy
Bottom Photo: Elena (Cosmina Stratan) screaming in pain.
Does SHELLEY pass the Bechdel-Wallace test?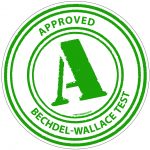 Absolutely. The conversation between Louise and Elena surrounds the pregnancy and rising tensions that come with it, not men. Who has time for boy-talk when there is a demon child growing inside of you?