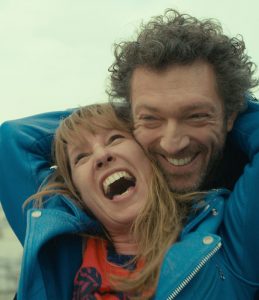 Directed and co-written by Maïwenn, My King (Mon Roi) depicts the turbulent story of a woman, who has just begun rehabilitation after a terrible skiing accident, and is now completely dependent on the doctors, nurses, and staff at the center while she heals. With nothing but time on her hands, and excruciating work ahead of her, she reflects on her beautiful and horrific past with her ex, and the bitter-sweetness that comes with the memories. As we flash back and forth between various points in their relationship and the present as she continues her agonizing physical therapy, this poignant film teaches us about love, loss and the importance of honesty and vulnerability in a healthy relationship. (LMB: 4.5/5)
Review by FF2 Associate Lindsy M. Bissonnette
"Marie-Antoinette Jézéquel", or "Tony", (Emmanuelle Bercot) checks herself into a rehabilitation center after tearing the anterior cruciate ligaments in her right leg during a skiing accident. As she begins her slow and agonizing rehabilitation, one of the doctors offers her advice to be patient with herself both emotionally and physically. The knee takes the longest to heal since its range of motion only extends backward, and injuries with the knee often reflect emotional injuries as well as physical ones. Tony is encouraged to revisit her past and her roller-coaster-ride love with "Georgio Milevski" (Vincent Cassel).
Tony is a lawyer, and Georgio, a restaurateur. Their unlikely match makes for a steamy and wonderful relationship in the beginning. He teaches her the importance of indulgence, and she teaches him the importance of stability and reliability. Tony meets "Agnès" (Chrystèle Saint Louis Augustin), a model and past girlfriend of Georgio's who is still in love with him and is instantly jealous of his new relationship. As Tony and Georgio become more serious, Agnès becomes more and more involved in their lives. After a suicide attempt, Georgio, who thinks of Agnès like a sister, promises to look after her much to Tony's despair.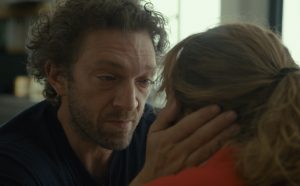 Throughout the film we see the development of Georgio and Tony's passionate, yet abusive, relationship, and the emotional turmoil that follows from being so desperately dependent on someone else. While with Georgio, Tony slowly becomes isolated from her friends and family as she begins to rely more and more upon him, while he becomes distant, unable to give up his party lifestyle to settle down with Tony.
In contrast, Tony's brother, "Solal" (Louis Garrel) and his girlfriend "Babeth" (Isild de Besco) have a simple and gentle relationship. But Solal does not trust Georgio from the start, and when things take a turn for the worse between him and Tony, Solal and Babeth offer some stability for Tony, and she learns she must decide between staying with Georgio and enduring the constant highs and lows, or splitting up and giving up a life of excitement, passion and spontaneity.
Tony begins to heal emotionally in the rehab center as she develops friendships with other rehabilitants, and physically with the help of doctors and nurses. As this healing process continues, Tony begins to de-romanticize the past, as we flash back and forth between her present rehabilitation and her memories with Georgio at various points in their relationship.
Vincent Cassel and Emmanuelle Bercot do a magnificent job in portraying this complicated and beautiful relationship between Georgio and Tony. We see them love, laugh and cry together, and their performances are so authentic and honest that you will find yourself falling in and out of love with them on their journey together. Simply stunning, Maïwenn does an incredible job at shining a light on the simplicities of life, the beauty of being in love, and the gut-wrenching devastation of falling out of love.
© Lindsy M. Bissonnette FF2 Media (8/14/16)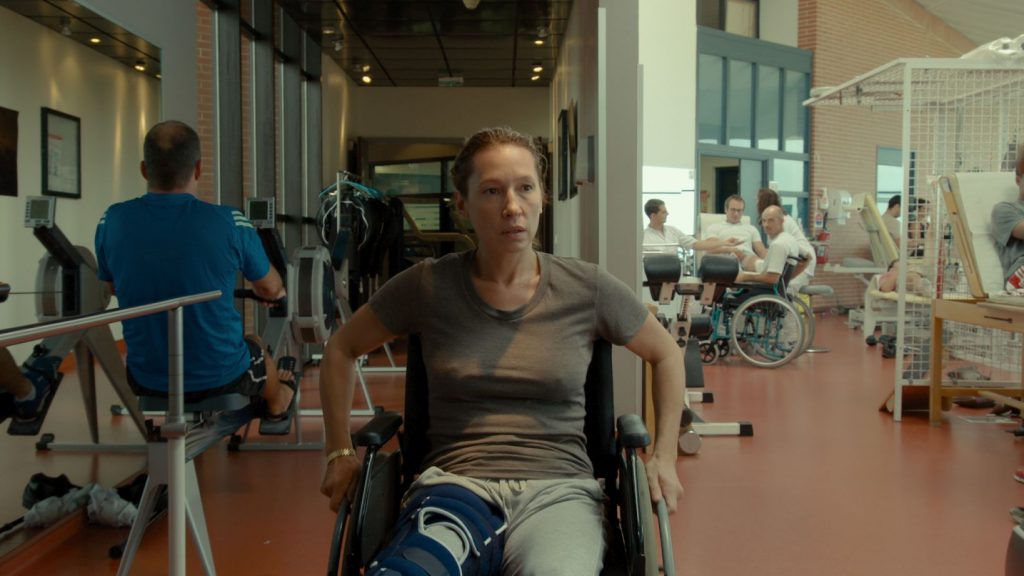 Top Photo: Tony and Georgio share a loving moment.
Middle Photo: Georgio begs for forgiveness.
Bottom Photo: Tony begins a grueling rehab program.
Photo Credits: Shanna Besson
Q: Does Mon Roi pass the Bechdel-Wallace Test?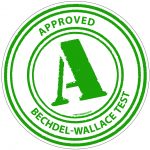 Yes.
 There are several scenes between Tony and her female nurses and doctors where they discuss her injuries and treatment.