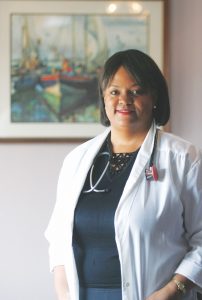 From filmmaker and activist Crystal Emery, Black Women In Medicine highlights the experiences of a number of successful black women in the medical field, and it also suggests solutions to the challenges facing young black women entering medical careers today. Emery assembles an impressive array of interviewees, with the likes of Dr. Claudia L. Thomas, the first black female orthopedic surgeon, and even former U.S. Surgeon Generals Dr. Joycelyn Elders and Dr. Regina M. Benjamin. This documentary emphasizes activism within communities and educational institutions, and it also brings in optimistic personal appeal with the stories of three young medical students just starting their careers. (AEL: 4/5)
Review by FF2 Intern Amelie E. Lasker
Black Women In Medicine's interviewees have a range of experiences as a very small minority in medicine, and an even smaller one in more specialized medical fields. They tend to be in agreement on the fact that black women bring a special perspective to medical work that is essential to the general progress of the field. Dr. Aletha Maybank talks about the necessity of bringing new types of people into health careers because they are able to think through solutions in new ways. Former assistant U.S. Surgeon General Dr. Marilyn Hughes Gaston argues that black female patients are more willing to open up to black female doctors about feeling unsafe or needing help.
One particularly impressive personal story came from anesthesiologist Dr. Karen Morris-Priester, who first went to medical school when she wanted to show her kids the importance of a college degree rather than just telling them. Dr. Morris-Priester shared her difficult experiences with supporting a family as a single mother while she went to school. At the end of the film, we see footage from her graduation, where Oprah Winfrey herself calls out Morris-Priester to congratulate her in a surprise video call. "I wasn't trying to get any applause," Dr. Morris-Priester explains, "It was just something I needed to do for me."
The historical parts of the film are less encouraging. Emery points out that the number of African American doctors has only increased from 2% to 4.5% since 1969. Dr. Claudia Thomas talks about her experience going to medical school during the Civil Rights era in the late 1960s, and she explains that while students today are less aware of it, the racism they deal with in medical work is still very much the same. The people pointing out these challenges in Black Women In Medicine are the older doctors, women who have had the time and experience to hope, and then to be disappointed.
Many of the doctors' personal experiences are less encouraging as well. Dr. Claudia Thomas points to the subtle racism she saw in medical school, where professors would refer to black students, and not others, as "boys" and "girls." Sometimes, the explanation for this lack of black women in medicine is as simple as a lack of awareness. Dr. Joycleyn Elders, the first black female U.S. Surgeon General, says that she never saw a doctor before college, let alone a black female one. She adds, "You can't be what you can't see."
The challenges, however, only encourage these doctors, both young and old, to try to solve these problems for future generations. At a meeting of female minority leaders in New Haven, a group of doctors talk about ways to bring black female students into the medical school pipeline, and to institutionalize these ideas through public education programs.
Black Women In Medicine leaves us with a sense of progress, even as it acknowledges all of the challenges that have long faced black females in the medical field. We see doctors and community activists going in to high schools and community centers to show students how to pursue careers in science. In a heartwarming series of photos, we see little girls wearing medical equipment and grinning. Finally, we see the movie's original students, Kristel, Antonia, and Rashele, at their Yale Medical School graduation, being lauded by their university president as part of a generation more capable and inspirational than any before it.
© Amelie E. Lasker FF2 Media (8/29/16)
Top Photo: Dr. Regina Benjamin, 18th U.S. Surgeon General.
Middle Photo: Medical student Rashele Yarborough and Doris F. Chang, PhD.
Bottom Photo: Dr. Aletha Maybank, Deputy Commissioner of NYC Dept of Public Health.
Photo Credits: Michael Benson
Q: Does Black Women In Medicine pass the Bechdel-Wallace Test?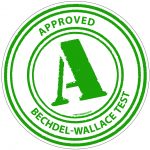 Yes!
The movie's main featured speakers appear in several collaborative conversations about how to incorporate black women into the medical school pipeline.