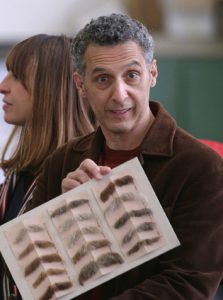 Mia Madre, co-written by Nanni Moretti,Valia Santella, Gaia Manzini, and Chiara Valerio, follows famous film director "Margherita" (Margherita Buy) as she struggles to come to terms with her mother's hospitalization and dwindling health. While attempting to devote equal time to both her film and her dying mother she begins to tear at the seams. This semi-autobiographical story fearlessly combats death, the fear of dying, and the struggle of maintaining normality when everything you understand begins to crumble. (LMB: 3.5/5)
Review by FF2 Associate Lindsy M. Bissonnette
 "Margherita" (Margherita Buy) and her brother "Giovanni" (Nanni Moretti) are not doing well. Their mother "Ada" (Giulia Lazzarini) has been hospitalized and unfortunately is not improving. While they are visiting her as much as possible to make her comfortable, both of their personal lives begin to suffer. Giovanni has taken a leave-of-absence from work and has no social life, while Margherita is in the middle of directing an important film and has limited free time. Throughout Mia Madre we experience Margherita's exhaustion; she's divorced, her daughter "Livia" (Beatrice Mancini) is failing Latin, her social life is deteriorating, and her mother and her film absorb every waking moment.
While Margherita struggles on-set to explain what she wants from the actors, off-set she struggles to cope with her mother's illness. Throughout the film we see several of her nightmares, which explicitly define her fear of losing Ada, including one particularly unsettling scene of Ada in a hospital gown, confused, and trying to cross a busy city street alone.
But Mia Madre has its problems. Margherita is set up to be a displeased director, and has difficulty explaining what she wants from her actors, which is the director's job. The writing contradictorily depicts her as a domineering person, without ever providing evidence on Margherita's part.
There is one instance of exasperation on-set in response to dim-witted and self-congratulatory actor, "Barry Huggins" (John Turturro). Barry is American actor who learned Italian just for his role in Margherita's big film, but unfortunately when Margherita calls "action" it is not always Italian that comes out of Barry's mouth. However, this one instance is not enough evidence of Margherita's so called callousness. The film's writing, especially when it comes to the continuity of Margherita's character, sometimes lacks the finesse and naturalism that Margherita so desperately attempts to create in her own film.
Turturro acts as the comedic relief to combat the film's foreboding tone. His cheerful yet arrogant demeanor is a nice contrast to the solemn devastation that Giovanni and Margherita carry with them. And Giulia Lazzarini gives a beautiful performance as Ada, showing each agonizing step of her slow descent into madness and frustration with her own mental state.
The film's fearlessness in exploring the emotions we experience when losing a loved one makes it worth the watch. The honest emotional turmoil in the performances will not leave a dry eye in the audience. Touching and sweet, Mia Madre will make you want to call your own madre to tell her how much you love her.
© Lindsy M. Bissonnette FF2 Media (8/28/16)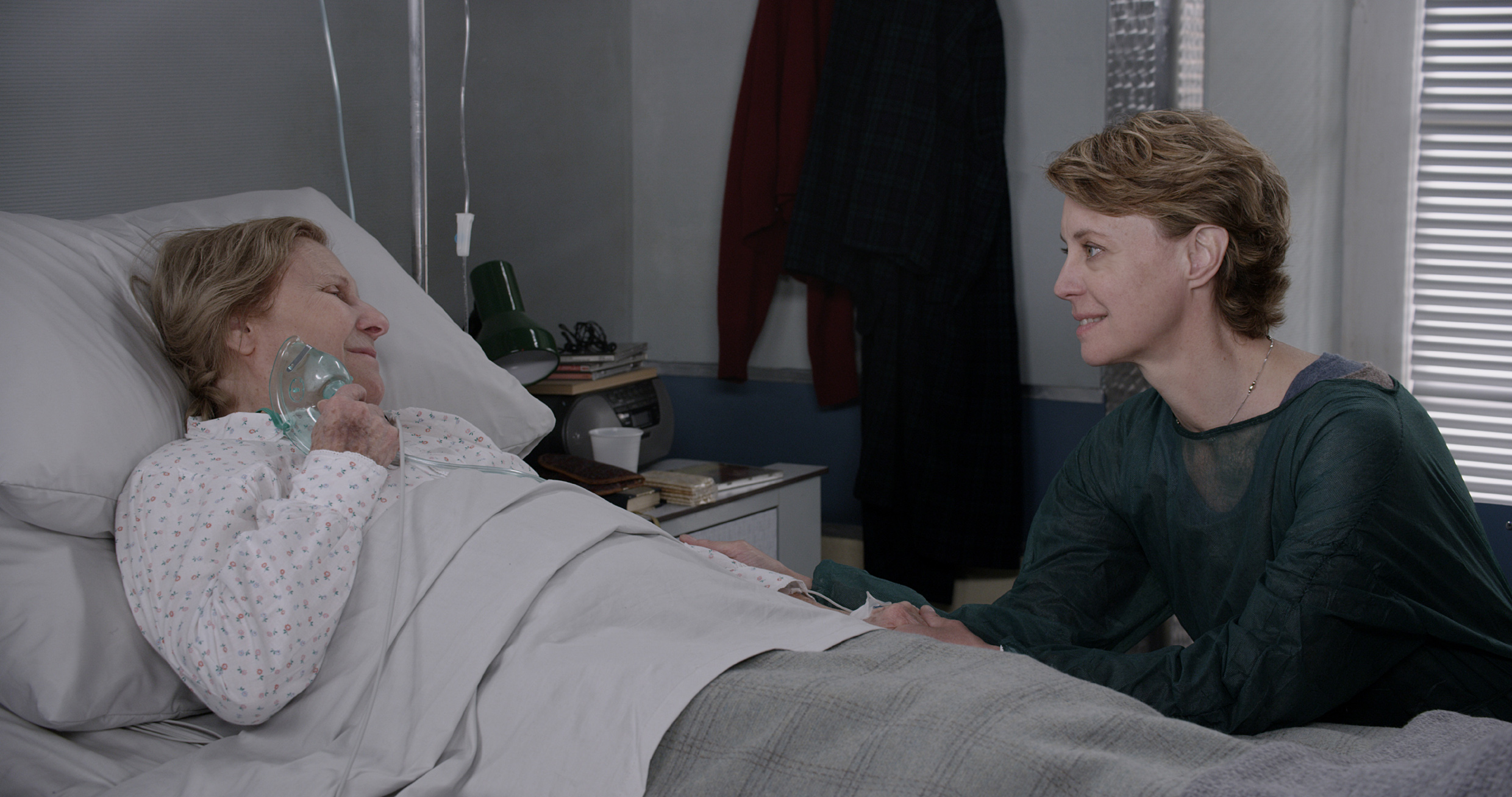 Top Photo: Barry picks out a mustache on set.
Middle Photo: Giovanni and Margherita receive news from the doctor.
Bottom Photo: A tender moment between Ada and Margherita in the hospital.
Photo Credits: Music Box Films
Q: Does Mia Madre pass the Bechdel-Wallace Test?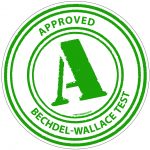 Yes.
This film absolutely passes. There are tons of mother-daughter scenes between Ada and Margherita where they discuss Ada's health and Margherita's movie, and scenes between Margherita and Livia where they discuss Latin, Ada, and Margherita's difficulty directing the film.