As tensions between government officials and civilians rise, one teen and her political rock band have a plan to inform the people of Tunisia, much to the chagrin of her anxious mother. Directed by Leyla Bouzid and co-written by Bouzid and Marie-Sophie Chambon, As I Open My Eyes is a contemporary coming of age story that highlights the unsympathetic nature of government in the Middle East. (LMB: 3.5/5)
Review by FF2 Associate Lindsy M. Bissonnette
 "Farah" (Baya Medhaffer) is a typical 18-year-old girl. She goes out with her friends, desperately tries to prove how much of an adult she is, and expresses her thoughts and ideas through music. Unfortunately, her mother, "Hayet" (Ghalia Benali) is weary of the potential danger following the political rock band she is a part of, and fears that her daughter, recently accepted into medical school, is throwing away her life by not pursuing a safer career path. Hayet tries to force Farah to stop singing with the band, but Farah is determined to stay mainly because of her new boyfriend "Borhène" (Montassar Ayari), who is one of the lead song writers.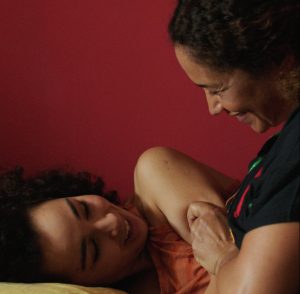 After an emotional fight between mother and daughter, Farah promises to quit the band then later locks her mother in her room, and goes to the gig anyway. Furious and distraught, Hayet decides that she is unable to safely raise Farah, and sends her to Gafsa. Unfortunately, while waiting in the warehouse for her bus, Farah mysteriously disappears, and Hayet's worst nightmares become reality.
The film has several very beautiful elements. The complexities of the mother-daughter relationship, power struggles and all, are well played out, and Farah's character is interesting to follow.
Unfortunately, the film falls short with the excessive amount of time spent focused on Farah in the rehearsal process singing the same songs. The film becomes a concert, and the time focused on Farah singing could be better spent developing other relationships which feel flat. Farah and Bohrène develop a relationship during the movie, but it leaves the audience craving more information about them and more screen time between the two of them. There are also very few interactions between Farah and other members of the band. As I Open My Eyes tells a beautiful story, but plot holes keep it from hitting its mark.
© Lindsy M. Bissonnette FF2 Media (1/1/17)
Top Photo: Farah expresses herself through her voice and the music that her band creates.
Middle Photo: Farah and Hayet share a tender moment.
Bottom Photo: Borhène and Farah have a fight.
Photo Credits: Kino Lorber
Q: Does As I Open My Eyes pass the Bechdel-Wallace Test?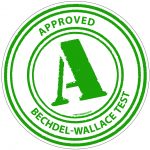 Yes.
Farah and Hayet talk about the danger of publically making political statements, as well as Farah's test scores and potential career paths.