"Miss Stevens" (Lily Rabe), a high school teacher struggling with her own personal problems, takes a small group of students on a field trip to a weekend-long drama competition. When one student starts to grow too close, Miss Stevens struggles to keep the relationship professional, as "Billy" (Timothée Chalamet) begins to see her better than men her own age.
In her directorial debut, writer/director Julia Hart delivers a a bold and original take on the classic coming of age story. (JEP: 4/5)
Review by Associate Editor Jessica E. Perry
"Miss Stevens" (Lily Rabe), a high school teacher, is struggling in her personal life. She stands alone amongst the audience seats of a local theater, long after the play has ended and the other patrons have left, and then returns home to her empty apartment.
At school the next day, it quickly becomes apparent that one of her students, "Margot" (Lily Reinhart) is the quintessential Type A personality, intensely focused on both her studies, and bettering the school as a whole. One of Miss Stevens' other students, "Billy" (Timothée Chalamet), is quite the opposite. Billy slacks off in school, struggling to pay attention and to keep his behavioral problems in check. However, although academics aren't quite his thing, acting is where Billy's talent lies.
Spearheaded by Margot, Miss Stevens has agreed to be the sole c
haperone for an upcoming drama competition. Since the school's budget cuts have drastically affected the arts, Margot hopes that if they can win at the competition, that the drama program will be reinstated.
The "drama club" is quite a small one, it's members consisting only of Margot, Billy, and one other student "Sam" (Anthony Quintal). The three kids pack into the back of Miss Stevens' old station wagon, and the group sets off to the drama competition. Along the way, things go far from smoothly, but Margot persists, determined to better her school, while Miss Stevens struggles to keep her personal life from coloring her students' opinion of her.
Off his medication, Billy begins to act out, looking to spend all of his time with Miss Stevens and effectively bailing on his peers. As his affection for his teacher grows, Miss Stevens struggles to walk the line between appropriate student/teacher relationship, and letting Billy see just a little bit more of her than perhaps is comfortable. Billy insists that he knows her, that he knows how to make her happy. And although she does her best to tell him otherwise, it is undeniable that Billy's comforting presence and advice does strike a chord with Miss Stevens during her time of personal struggle.
Miss Stevens is a bold take on the classic coming-of-age story. Filled with notable breakout performances, including Timothée Chalamet's particularly striking performance as Billy, writer/director Julia Hart strikes all the right notes in her highly compelling debut feature.
©Jessica E. Perry FF2 Media (9/19/16)
Top Photo: Miss Stevens sits down with the school "Principal" (Oscar Nuñez) to talk about the trip and Billy's potential behavioral problems.
Middle Photo: The "drama club" of three, arrives at the drama competition with their chaperone in tow.
Bottom Photo: The students and Miss Stevens set out on their road trip to the competition. 

Photo Credits: Christine Bartolucci
Q: Does Miss Stevens pass the Bechdel-Wallace Test?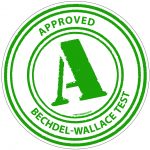 Yes!
Miss Stevens and Margot discuss the field trip and competition, including a heart to heart after Margot's failed performance.