Audrie & Daisy is a disturbing, heartbreaking, necessary Netflix documentary from husband-wife co-directors Bonni Cohen and Jon Shenk. Extremely timely in the wake of Stanford rapist Brock Turner's release from prison, the filmmakers follow the cases of two rape victims and the painful impact that modern technology had on their already-traumatic experiences. (GEP: 4/5)
Review by Social Media Manager Georgiana E. Presecky
Daisy Coleman tells the story of her assault to the documentarians, taking them through the night of her rape and the years that followed step by step.
Audrie Pott couldn't do that. She killed herself when she was 15, a week after classmates at a party drew on her naked body with Sharpies, assaulted her and posted pictures of it online.
Their stories are told side by side, sharing similarities that thousands of victims are likely familiar with but uncomfortable sharing because of the shame associated with sexual violence. Both Audrie and Daisy are proof of that; or, more accurately, the disgusting insults and threats they were met with following their assaults are proof of that.
Cohen and Shenk shed light not only on the painful details of the victims' abuse, but also the terrible aftershocks that affected both the girls and their families. Interviews with parents, friends and siblings are just emotional enough to show that behind every sexual assault victim are a dozen other faces whose lives are irrevocably hurt and changed from cases like this.
Lies, insults, shame and outrage associated with victims are thankfully never treated as plot devices. The girls' stories are told chronologically and matter-of-factly – the emotions, discomfort, pain and frustration that it evokes in viewers follow naturally.
What sets Audrie & Daisy apart from the headlines about sexual assault on college campuses and in small communities is the human story it tells. These two girls have lives, histories and families that define them – their sexual assault doesn't. Their abuse doesn't. The names they are called and the things that people say about them do not. Behind these horrifying tales of defilement and pain are home videos, framed pictures on bedroom walls and family members who love and cherish them. That is what defines them, and Cohen and Shenk make sure viewers know that these girls are so much more than statistics.
Audrie was so belittled and beaten down that she no longer believed life was worth living. Daisy wants others to know that it is.
Thanks to the accessibility of Netflix and the current national conversation about sexual assault, these parallel stories will hopefully help people who feel too afraid to speak out or take action against their abusers. Isn't that what stories are for? No matter how seemingly sad or hopeless they might seem, they just might create positive change by making others feel comforted in knowing they aren't alone.
For that and for its powerful message, Audrie & Daisy is worth watching.
© Georgiana E. Presecky FF2 Media (9/24/16)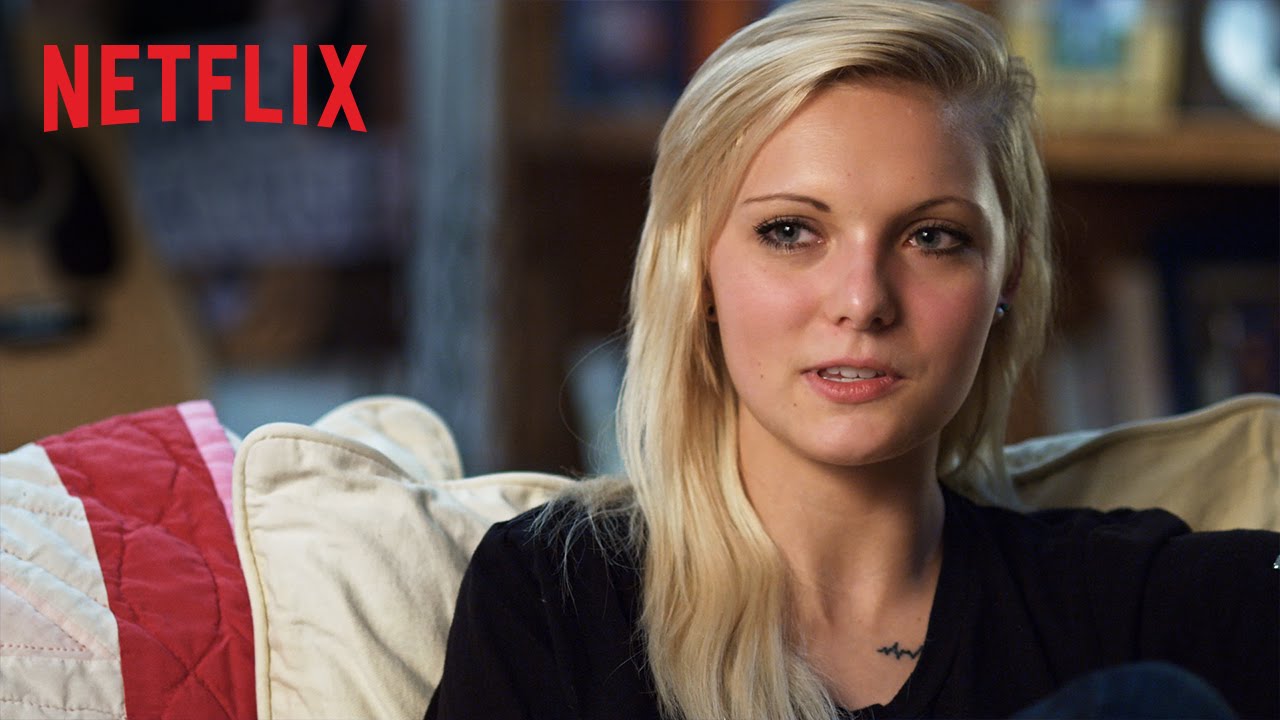 Middle Photo: Social media played a disturbing role in Audrie Pott's sexual assault case, which led to her eventual suicide.
Bottom Photo: Daisy Coleman tells the story of being raped at the age of 14.
Photo Credits: Netflix
Q: Does Audrie & Daisy pass the Bechdel-Wallace Test?
Yes. While a majority of the documentary focuses on the victims and their abusers, it also sends a clear message that Audrie & Daisy are human beings first. They were both repeatedly called "liars" and "sluts," painting a clear picture of the current stigma surrounding sexual assault, predominantly for female victims.