What happens when three outrageously funny female youtube personalities come together to make a comedic feature?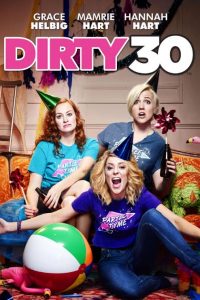 Hysterical chaos ensues. That is exactly what Dirty 30 has brought to the table this month. Mamrie Hart and Molly Prather penned this hilarious script which follows three best friends as they plan the 30th birthday party of the century. They re-encounter the jocks, jerks and princesses of their high school class and learn to navigate adulthood, which, as it turns out, wasn't as great as they were expecting. With strong female leads, exotic characters and charming dialogue, this script and cast make for an excellent comedic film.  (RAK: 4.5/5)
Review by FF2 Intern Rachel Kastner
Nothing is turning out the way "Kate Fields" (Mamrie Hart) pictured it would. On the eve of her 30th birthday she still hasn't met the man of her dreams she still hasn't become a physician, and her arch nemesis from high school, "Ashley", (Anna Akana) is more successful than her. Kate realizes that the letter she wrote to her 30-year old self in middle school didn't get anything right.
The week before her birthday, she gives permission to her two eccentric best friends, "Charlie" (Hannah Hart) and "Evie" (Grace Helbig) to throw her in a huge birthday party. Evie and Charlie jump on the opportunity to throw the ultimate birthday party- with kegs, a DJ, and all of their old high school acquaintances- in Evie's in-laws' home. For Kate, having this party seems like the only way to at least cross one thing off of her list from middle school. This movie is a hysterical expose of the things that we expect from ourselves. Over her birthday weekend, Kate manages to cross many more things off of her list, including meeting a nice guy and getting arrested for TPing a house. Kate learns that although life doesn't always work out the way that you originally intended for it to, it's definitely a fun adventure.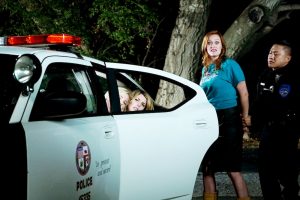 The film is strongest towards the middle, once the party planning is over and Kate's birthday actually begins. Characters come out of the woodworks. The personalities in the film manage to carry out their duties as caricatures of "the jock" and the "popular girl," while maintaining an individual and unique persona. The ex-boyfriends that abound include a former high school football jock that floats around the party hitting on anything that moves and a man who dresses Goth on the weekends and calls himself Luther.
Additionally, the art and set-decoration really stands out in this film. The color scheme is almost "larger than life," with bright pastels and teal blue that grab your eye and don't let go. The house party takes place on a large, beautiful estate that belongs to Evie's wealthy-in laws, while they are away on a skiing trip. The brilliant use of the in-laws decorative collectible skis as surfaces to take shots from generates a hearty laugh with any crowd.
Dirty 30 is a joy machine. The three main women have wonderful on screen chemistry, and it is impossible not to get caught up with them. Their power, independence as they brave adult life together is inspiring.
Photo Credits: Katrina Macinowski
Top Photo: Dirty 30 Promotional Poster
Middle Photo: Kate and her two best friends ultimately get arrested and spend the birthday night in jail.
Bottom photo: Kate, Evie and Charlie wearing matching shirts for the party.
Does Dirty 30  Pass the Bechdell- Wallace test?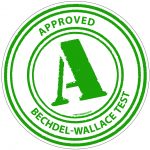 Absolutely. Although there is a large focus on "the single life" Kate, Evie and Charlie also spend a portion of their night TPing Ashley's house in an act of revenge for bullying them in high school!