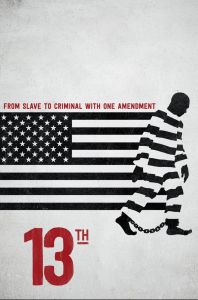 Ava DuVernay's documentary 13th is one of the most masterful documentaries released this year. It compels its viewers to sit upright, and pay close attention to every percentage, statistic and fact handed to them in this in-depth look at the American prison system, and its inextricable ties to racial inequality in the United States. 13th is overwhelming. Jam-packed with important information, and tens of brilliant interviewees, it is simply a must-see. (RAK: 5/5)
Review by FF2 Intern Rachel A. Kastner
In 13th, Ava DuVernay's first film for Netflix, she gives one of the most comprehensive looks at the current American prison system in an attempt to understand the absolutely huge numbers of incarcerated people there are in the United States, and how intricately the matter is tied to racial inequality in the US. Early in the film, the audience is confronted with the truth that although America contains only 5% of the world's population, it is home to 25% of the world's incarcerated people. And 40% of those prisoners are black. Ava DuVernay's film gives a historical analysis of the institution of slavery, and how it didn't fully end with the Civil War. Through analyzing reconstruction, Jim Crow laws, the birth of the KKK (and how it was inspired by Birth of a Nation), and the war on drugs, Ava gives her viewers full disclosure on the state of racial inequality in America, and shows how it directly correlates with the rising number of prison inmates.
Another really interesting facet of Ava's film is the focus on capital gain. 13th spends a significant portion of its 100minute run-time explaining the privatizations of prisons, the companies that profit from punishment, and how that directly tied to government shoving more and more people into jail. Audience members are confronted with the facts that some of their favorite and well-known companies, like JC Penny and Walmart, have benefitted from prison labor and Prison industrial complex expansion.
More than just a conversation about politics, lawmaking, and prison, with 13th, Ava DuVernay aims to give "a virtual tour through racism." Ava's historical analysis is informed by and given weight to by interviews with Anegla Davis, Cory Booker, Van Jones and many others notable activists, artist is and politicians who have lived the reality 13th is painting. Every artistic choice feels intentional and unique. Powerful rap music aids the film with strong story-telling lyrics that effortlessly connect different segments of the film, every interview is shot in a place that is gray, stone and feels like the prison that Ava is exploring, and the stock footage Ava was able to find from earlier periods of American history allows viewers to witness parts of America's dark history.
It is nearly impossible to tackle such large issues and goals and achieve them so beautifully and powerfully. This was only possible due to Ava DuVernay's obviously huge talent and straightforward vision. DuVernay is quickly becoming one of the most recognized and successful women directors in the industry. She is now the first woman to receive a budget over 100 million for her next film, a Disney's A Wrinkle in Time.
DuVernay's film sets high goals to accomplish in 100-minute run time, but 13th absolutely accomplishes them. 13th's message of inequality and the history of its expansion in the United States is all too important in today's political atmosphere. In fact, the film includes a clip of now President-elect Donald Trump campaigning, speaking romantically of "the good old days," when protestors would be beaten up. DuVernay's film exposes these "good old days" as some of the darkest moments in American history, and warns its viewers of what happens when hate and racism go unchecked. It is a must-see.
© Rachel A Kastner (1/8/16) FF2 Media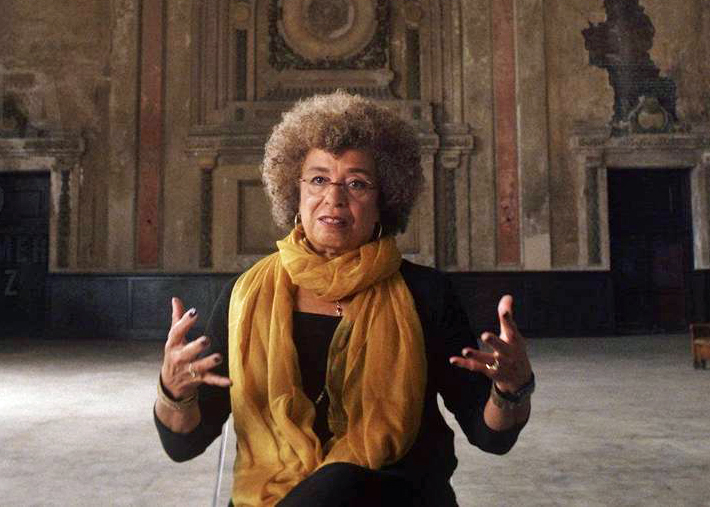 Top Photo: Poster for 13th
Middle Photo: #BlackLivesMatter (BLM) Protestor
Bottom Photo: Ava DuVernay conducts one-on-one interviterview with Angela Davis for 13th.
Photo Credits: Netflix
Q: Does 13th pass the Bechdel-Wallace Test?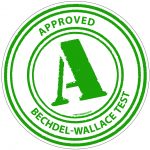 Yes!
While it is often difficult to answer this question in the context of a doc, in this case the fact that Ava DuVernay personally inserts herself and her voice into the story (most especially during the interview with Angela Davis) makes the answer to this question a resounding affirmative.