Based on the best-selling children's book series from James Patterson, Middle School: The Worst Years of My Life is a surprisingly meaningful kids comedy about surviving those tough preteen years. From director Steve Carr and co-writers Chris Bowman, Hubbel Palmer and Kara Holden, the movie's solid cast, quick comic timing and moving plot transcend age group to create a memorable story about growing up and becoming who you are. (GEP: 5/5)
Review by Social Media Manager Georgiana E. Presecky
Standout actor Griffin Gluck stars as "Rafe," the titular middle-schooler who gets through the day by doodling characters in his notebook. When borderline totalitarian "Principal Dwight" (Andy Daly) deems the sketches a distraction that goes against the school's strict policies, he destroys them and tells Rafe to focus on schoolwork. He watches as his beloved drawings get erased before his very eyes, the characters he's worked so hard to create, evaporating because of a power-wielding principal who thinks he knows best.
Rafe's friend "Leo" (Thomas Barbusca) declares he's tired of having "the fun sucked out of childhood," and he and Rafe go to work on a planning an all-out war on the school's rulebook. From silly pranks like filling the trophy case with water to covering the entire hallway in colorful sticky notes, the pair start a "Rules Aren't For Everyone" movement that gives their fellow classmates the freedom to express themselves and see beyond the limits standardized education can sometimes place on them.
While it has been accused of being agenda-driven, Middle School is about so much more than test scores and stifling children's potential by focusing on grades instead of learning. These are just a small part of a larger balance – between silly slapstick jokes for the kids (that had a fair share of adults in the theater laughing) and important lessons about self-expression, the catharsis of art and just how difficult facing the school day can be when life at home isn't what it used to be. Bullies, mean teachers and long days can be hard enough – when no one asks how you're doing outside of all that, it's even tougher.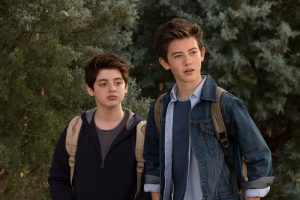 The film's adults are just as good as the kids – Lauren Graham is her wonderful, teary-eyed, hilarious self as Rafe's mother; Rob Riggle plays her bozo boyfriend in his usual over-the-top but humorous way; Retta is typical laugh-out-loud Retta; Adam Pally is the teacher all of us secretly wish we had in middle school – the hip, stick-it-to-the-man, sarcastic homeroom teacher who recognizes kids' real potential and understands their point of view.
I loved this movie for an almost embarrassing amount of reasons – mainly because for every wonderful, inspiring, life-changing teacher I've had in my life, there was another angry, self-motivated one waiting in the hallway, telling me and my classmates to stick to the script and keep our heads down. While rules of course serve an important purpose and are at the heart of Middle School's plot, it's what the audience learns about Rafe and his family life that moved me to tears – the real reason he needed a notebook to get lost in, a reason to give the world his proverbial middle finger. Gluck plays this expertly for an actor so young, and it's impossible not to grin all the way through his performance.
Kids' movies today are lacking a certain something that Middle School has. It never talks down to its audience and even gives them a sad, heartwarming twist you wouldn't expect from its cheesy poster. Take it from a young adult who grew up watching films like The Goonies, Matilda and The Princess Diaries – this film has a sense of adventure, a real meaning, funny jokes and an actual purpose aside from pure entertainment.
Kids don't need to be talked down to – in movies or in life. They're a lot smarter than modern scripts sometimes give them credit for. For all the goofs and gags combined in Middle School, there's even more heart. And who hasn't imagined getting harmless revenge on their psychotic teacher or self-serving boss? You? You're lying.
© Georgiana E. Presecky FF2 Media (10/10/16)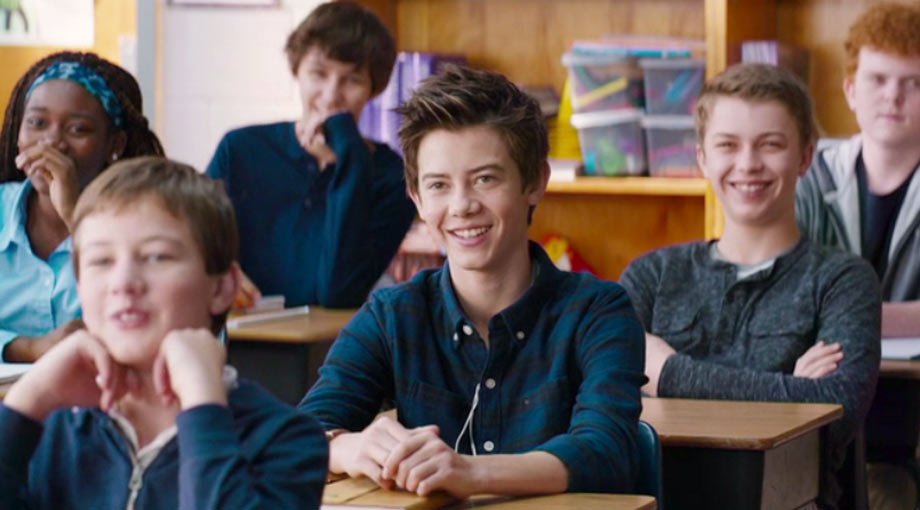 Middle Photo: Principal Dwight takes on Rafe and Leo.
Bottom Photo: Griffin Gluck crushes his starring role as Rafe, who has trouble behaving in school because of the rough circumstances he and his family face at home.
Photo Credits: Lionsgate
Q:  Does Middle School: The Worst Years of My Life pass the Bech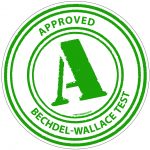 del-Wallace test?
Yes. While a majority of the film focuses on Rafe and Leo's mission to destroy the rulebook, one particularly poignant scene between Rafe's mom "Jules" and his sister "Georgia" is crucial to the film's surprisingly sophisticated and sweet storyline.