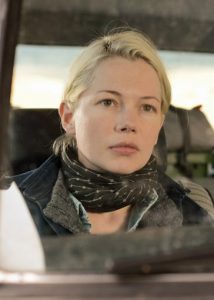 Kelly Reichardt's new film braids together the lives of three women living in and around a town in central Montana, not exactly the middle of nowhere… but close enough.
This time, Reichardt-the-Writer has created a screenplay based on stories by award-winning author Maile Meloy, but Reichardt-the-Director has used many of her usual crew members (notably cinematographer Christopher Blauvelt and composer Jeff Grace), as well as muse Michelle Williams (who has appeared in four of the six films Reichardt has released since 2000).
Scene-after-scene of almost wordless intimacy come together to create a haunting peek into real American lives so often ignored. (JLH: 4.5/5)
Review by FF2 Editor-in-Chief Jan Lisa Huttner
A new film by Kelly Reichardt? Always music to my ears.
This time, Reichardt has created a screenplay based on stories by Maile Meloy (a writer whose name is new to me). How many Meloy stories? How faithful to the source? I have no idea. All I know is that I love this film!
Reichardt has created her plot–such as it is–by braiding together the lives of three women living in and around the town of Livingston (more or less in the center of Montana, midway between Billings and Butte).
Laura Dern is "Laura," an attorney with a solo practice which is probably as successful as her circumstances allow. One of her cases involves a worker's comp claim that has been lost to legal shenanigans on the part of the employer. Although she has sincere empathy for her client "Fuller" (Jared Harris), his refusal to take no for an answer becomes exasperating and then life-threatening.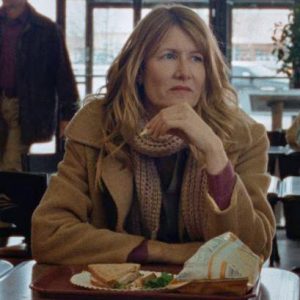 Michelle Williams is "Gina," someone who seems to have everything, but knows in her heart that she really doesn't. There is something patronizing about the odd way her husband "Ryan" (James Le Gros) is acting, and teenage daughter "Guthrie" (Sara Rodier) has reached a stage so obnoxious that Gina has given up on her (at least for the time being). So, like many women, Gina is channeling her excess energy into home improvements. This leads her to visit "Albert" (Rene Auberjonois), an elderly neighbor who has some rare stones on his property. Will Albert sell them? Maybe…
Lily Gladstone is "Jamie," a ranch-hand who spends almost all of her time caring for animals. One evening, she stumbles into an adult education class taught by "Beth" (Kristen Stewart) someone who took the job without realizing where the classes were to be held and what the time commitment would be. Nevertheless, Beth commutes back and forth week after week, and Jamie–starved as she is for human contact–comes to depend on her even though she has no interest in–and no aptitude for–the content of Beth's classes.
Dialogue is always spare in a Reichardt film. The characters rarely use words to describe themselves. Backstories are thin. Explanations are anathema. So all of the interpretive work rests with the audience. We must watch with care, observe the little details Reichardt has planted onscreen with such delicate understatement, appreciate how perfect the casting is (especially newcomer Gladstone who holds her own in this Oscar-caliber company), and patiently align all the puzzle pieces until "it" comes together.
Do this, and I promise, you will leave the theater much richer than when you arrived.
© Jan Lisa Huttner (10/14/15) FF2 Media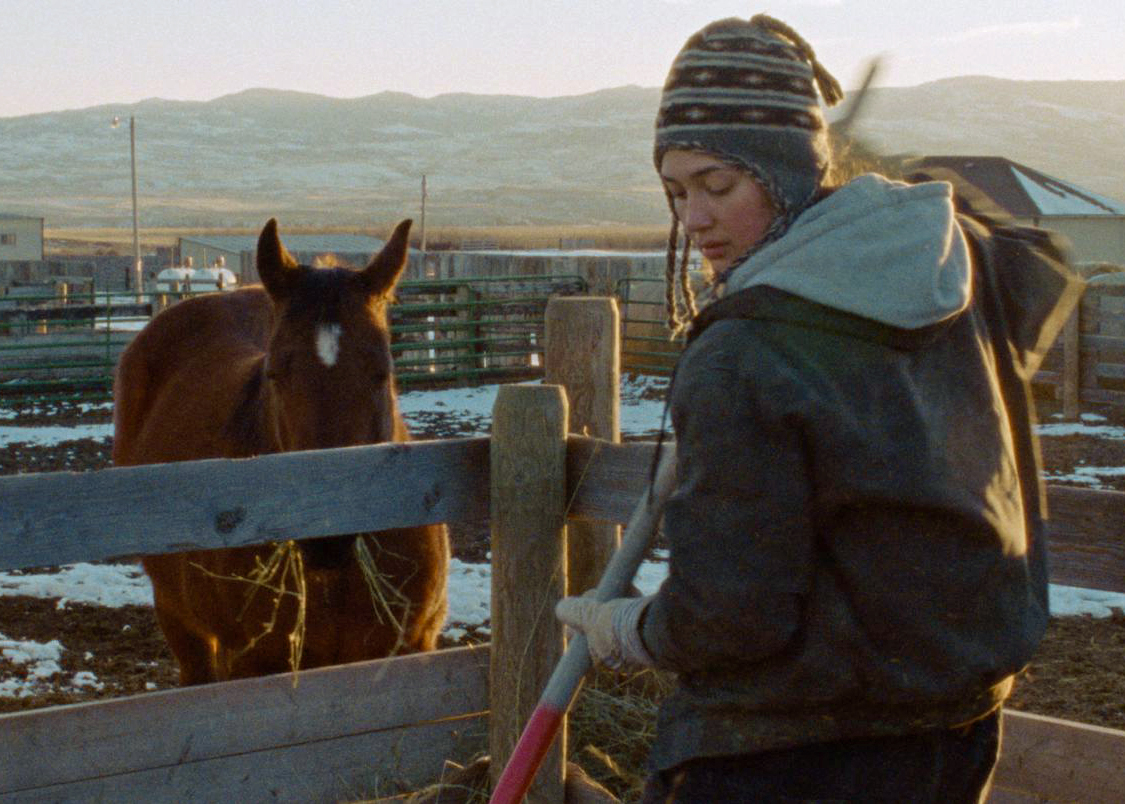 Top Photo: Michelle Williams as "Gina."
Middle Photo: Laura Dern as "Laura."
Bottom Photo: Lily Gladstone as "Jamie."
Photo Credits: Nicole Rivelli
Q1: Does Certain Women pass the Bechdel-Wallace Test?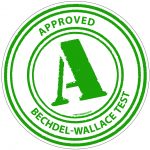 Absolutely!
While Gina, Laura, and Jamie never interact with one another, they all interact with other women in their lives. Gina has a contentious relationship with her daughter "Guthrie" (Sara Rodier). Laura has a professional relationship with her assistant "Patty" (Ashlie Atkinson). And Jamie has a relationship with "Beth" (Kristen Stewart) that cannot be described without spoilers. However, suffice it to say that none of these conversations are "about men" in anyway.
Note that both Laura and Jamie have wonderful feline companions and Jamie also has her horses. Meanwhile Gina eventually has the stones that spent decades weathering in front of Albert's house. These stones once held up the walls of an old schoolhouse, therefore they are highly symbolic in an oh so subtle Reichardtian way.
Q2: Where is Livingston, Montana? Not quite the middle of nowhere…