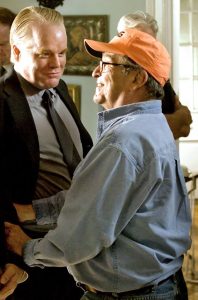 Director Sydney Lumet released his first feature film, Twelve Angry Men, in 1957. He released his last feature film, Before the Devil Knows You're Dead, in 2007. That's fifty years!
Furthermore, for all those years, he released a new film almost every year, films filled to the brim with some of the greatest actors in cinema history!!
Furthermore, many of these films are now considered timeless classics!!!
Yowza 🙂
And yet, filmmaker Nancy Buirski not only keeps her head above water in this torrent of talent, she delivers a dazzling BioDoc that will itself stand the test of time. Brava! (JLH: 5/5)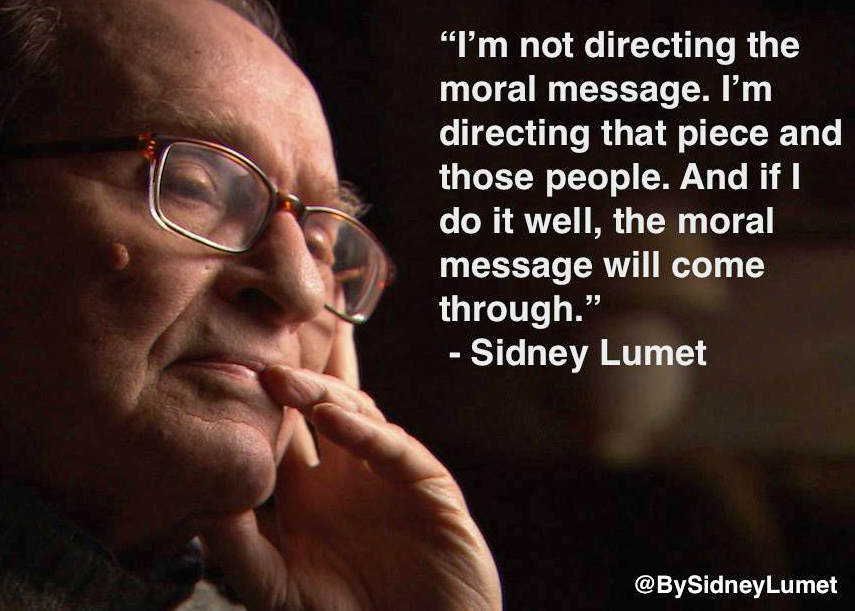 © Jan Lisa Huttner (10/30/16) FF2 Media
Top Photo: Lumet with Philip Seymour Hoffman during the making of Before the Devil Knows You're Dead (released in 2007).
Middle Photo: Lumet with Anna Magnani during the making of The Fugitive Kind (released in 1960).
Bottom Photo: Sydney Lumet sums up his life's work.
All photos courtesy of the By Sydney Lumet site on Facebook.
Q: Does By Sydney Lumet pass the Bechdel-Wallace Test?
Nope.
In this case, the question isn't even relevant.