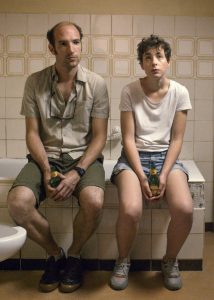 Twentysomething at lose ends returns home (in this case the city of Strasbourg on the border between France and Germany) to visit the grandmother who has long been her anchor.
Writer/director Rachel Lang succeeds in making Ana totally real and totally loveble. Although the action is jumpy with poor continuity between scenes, the tone of each episode is so precise that the whole arc works from start to finish. (JLH: 3.5/5)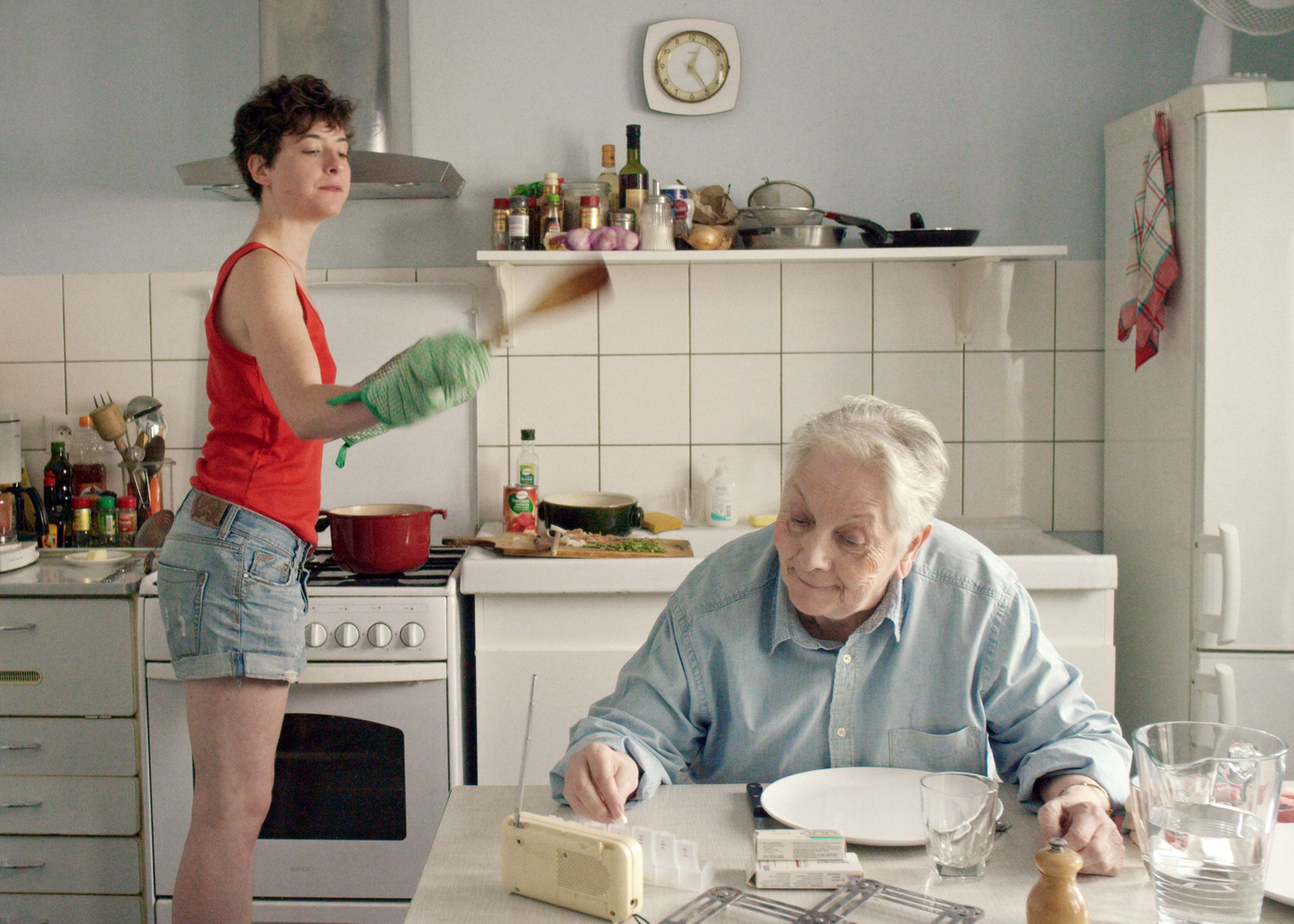 Top Photo: "Ana" (Salomé Richard) decides to remodel her grandmother's bathroom with help from a guy who works at the plumbing supply warehouse. Even though he tells her he is just a stock clerk with no experience, Ana keeps at it.
Bottom Photo: Ana with her grandmother (Claude Gensac).
Q: Does Baden Baden pass the Bechdel-Wallace Test?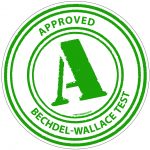 Absolutely.
Ana and her grandmother talk a bit about Ana's life (which sometimes includes discussion of guys but not always) and a great deal about Grand-Mère's health.