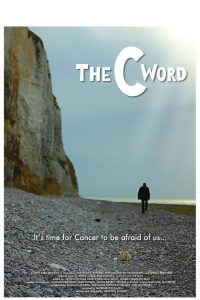 A scathing expose of the cultural and industry contributors to the current cancer epidemic, Meghan O'Hara's The C Word provides an easily digestible education to the public on the lifestyle choices that contribute to cancer risk, while providing guidelines for creating healthier habits.  (EML: 3.5/5)
Review by FF2 Associate Eliana M. Levenson
Documentary filmmaker Meghan O'Hara teams up with Dr. David Servan-Schreiber to expose the underlying cultural roots of America's cancer epidemic. After being diagnosed with cancer, Meghan saw her entire life change. But, not wanting to rely solely on the cancer treatments, she set out to discover what type of preventative and lifestyle changes she could make to keep the cancer from returning. This led her to find Dr. Servan-Schreiber, a cancer survivor in his own right, whose own journey with the disease led him to create his own method of battling cancer.
Though Dr. Servan-Schreiber's methods have been met with scrutiny from others in the medical field, his research provides a new perspective on dealing with cancer which, for many, creates a sense of hope and control over the disease. According to Dr. Servan-Schreiber, western culture and lifestyle is a main contributing factor to most cancers and many cases of cancer could be prevented with simple lifestyle changes.
Narrated by Morgan Freeman, the documentary takes a glaring look at American culture and the potential sources of the cancer epidemic using Dr. Servan-Schreiber's ideology. Using interviews with medical professionals, testimonials from patients of the anticancer system, educational animations, pop culture references, and clips from Dr. Servan-Schreiber's television appearances, the documentary seeks to educate and persuade the public. Clearly biased, the film uses Dr. Servan-Schreiber's Four Pillars of Anticancer (found in his book) as the structure for its narrative. Focusing on the concepts of consumerism and capitalism, the film moves from pillar to pillar, exploring the ways in which American culture promotes the opposite of the lifestyle outlined by Dr. Servan-Schreiber and seeks to explain the reason why mainstream science refuses to acknowledge his methodology as a realistic treatment.  
Where the documentary most succeeds is in its accessibility of message. At no point does the film stray from its message. At no moment is it unclear what the O'Hara, as the filmmaker, is trying to convince the audience to understand. Even when dealing with complex scientific concepts, the film remains accessible and the information is presented in a way that is easily digestible. The logic of the arguments are clear, easy to follow, and provide no room for confusion, which definitely serves the film's aims of p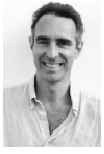 ersuasion.

However, despite being easy to understand, there is an aspect of this documentary that has a "well, duh!" type quality that makes it equally easy to dismiss. While the arguments presented are clear and accessible, there is also a level of familiarity. Nothing new seems to be presented. No new research on the benefits of healthy food. No new studies to demonstrate how a change in lifestyle can dramatically alter your life. It's a lot of the same old arguments, presented in the same old way, attacking the same type of people.
To make matters worse, the presentation of dissenting opinions is minimal in most parts and entirely lacking in others, making it a very one-sided perspective on the issue of healthy living. Sure, for those that are looking to make a change already, this documentary may provide a helpful methodology to them (and definitely promotes Dr. Servan-Schreiber's book). Yet, for those that are skeptical, this documentary doesn't provide a new access point for them to jump on the bandwagon. In fact, for those that disagree with the concept of diet and exercise affecting their lives, this documentary comes across almost accusatory. Most of the facts are how one way is wrong, one way is dangerous, and those that refuse to acknowledge it are less intelligent than those who do. While possibly true, this doesn't seem like a great method for inspiring people to change their habits and come to the side of healthier living.
Overly and clearly biased, this documentary misses the mark in persuading its target audience to change their minds about these types of treatments by failing to engage in a new way and refusing to prevent strong dissenting opinions that can be rebuffed. There is a lot of correlation, but clear causation isn't expressed and therefore the arguments are easy to dismiss as unscientific. While cancer preventing or not, of course these lifestyle changes are likely to be overall beneficial to the health of the general public. However, this documentary doesn't pack the necessary punch to convince the general public that there is a direct line from a healthy lifestyle to cancer prevention.
© Eliana M. Levenson FF2 Media (11/28/16)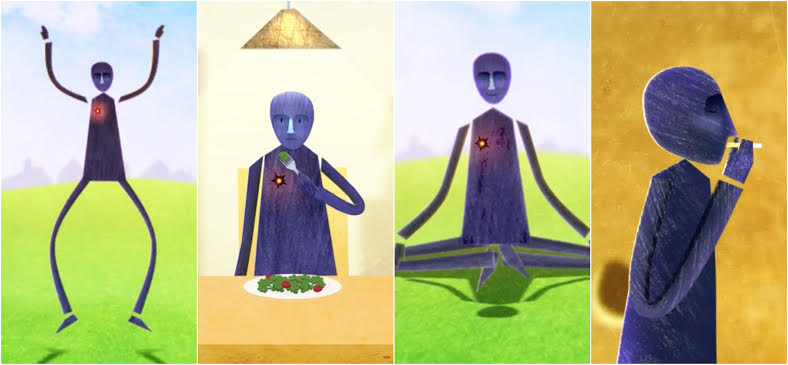 Top Photo: Poster for The C Word documentary.
Middle Photo: Animation images for the four pillars of Dr. Servan-Schreiber's Anticancer method.
Bottom Photo: Pictures of Dr. David Servan-Schreiber and Meghan O'Hara
Photo Credits: Lorian James Delman
Q: Does The C Word pass the Bechdel-Wallace Test?
Technically no…since there aren't two female characters, there is no way for them to interact. However, the film does feature women discussing the issues without the inclusion of men.